To first explain, this does not actually create a playlist on YouTube.com. It's just one to make a stand-alone playlist on your PC that you can listen to on YouTube. I wanted to quickly share my "Current" song listings with friends, so I thought this up.
What it does is:
You create a playlist name, and then load that playlist. From there you can add/remove songs and then play the play list.
In the play section you can play, skip or go back on the list.
There are instructions to how to share your playlist with others, its not complicated. You just have to share your .INI.
Here are some screen shots.
Main GUI:
View Playlists: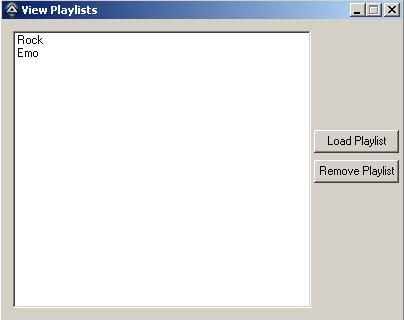 Remove Songs:
Play Playlists: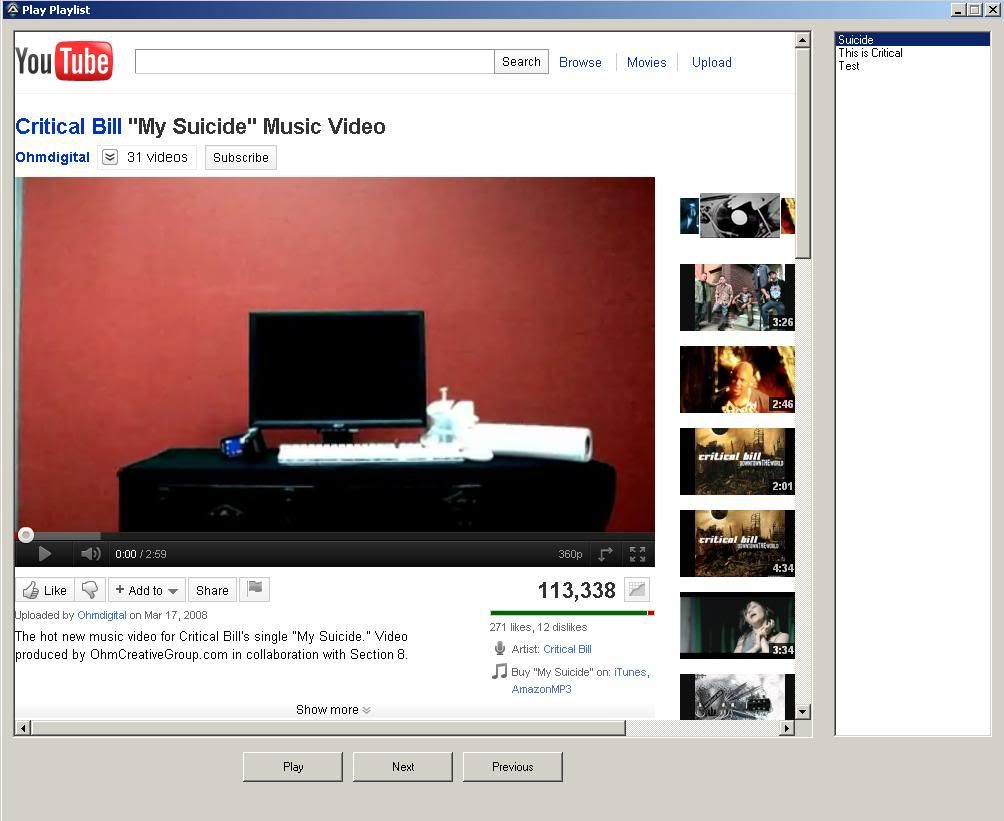 I know its not much of a looker, I was just going for convenience.
Here is the source:
Updated: 11/16/11
[attachment=35810:YouTube Playlist Generator 1.3.au3]
[attachment=35804:YouTube Playlist Generator 1.2.au3]
Let me know what you guys think
Any comments or suggestions or bug reports please, don't hesitate to post!
Edited by Damein, 17 November 2011 - 12:18 PM.