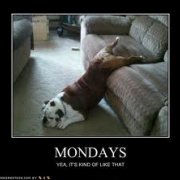 ---
Similar Content

By antmar904

I'm trying to read all cells used in column "C" in excel to an array but not sure how.
 
Local $NameArray = _Excel_RangeRead($oWorkbook, $oWorkbook.Activesheet, $oWorkbook.Range["C"].End)  


By Blois

Hey Guys,
Good?
I'm ned help to consult in other domain. My three domain contains any domains.
How do I get this query done?
 
Tks for the Help!
 


By rudi

Hello,
 
from this posting of @Jos https://www.autoitscript.com/forum/topic/162005-getting-windows-users-account-type/?do=findComment&comment=1176831
I can smoothly check, if a user is a *DIRECT* group member. Has anybody some code to check also, if a user is a *INDIRECT* member of a cascaded group construct?  Maybe with @Melba23 's AD UDF?
 
The required rights are granted to group "Dept_B" User John is member of group "Dept_A" Group "Dept_A" is member of the group "Dept_B" So in the AD / NTFS FS environment John finally has the rights of both groups But when checking his "membership to group Dept_B" the result is "no member". The approach I can think of would be, to check all Group Members of group "Dept_B" whether they are of type group, then check again if "John" is member of than " 2nd level group"
Func UserInGroup($InGroup,$ThisUser=@LogonDomain & "/" & @UserName) Local $objUser = ObjGet("WinNT://" & $ThisUser ) For $oGroup in $objUser.Groups If $oGroup.Name = $InGroup Then Return 1 EndIf Next Return 0 EndFunc Any suggestions appreciated, regards, Rudi.


By 31290

 
Hi guys, 
I'd like to write a piece of tool that would allow me to update a certain field in our Active Directory from a comma separated csv file composed like this:

This file, automatically generated, can hold more than 10k lines.
Thus, I need column A to be in one variable, column B in a second one and column C in a third one.
I'm really missing this part as updating the AD is fairly easy once the 3 variable are populated. 
I see things like this:
Here's my attempts at the moment:
#include <File.au3> #include <Array.au3> Global $csv_file = @DesktopDir & "\Book1.csv" Global $aRecords If Not _FileReadToArray($csv_file,$aRecords) Then MsgBox(4096,"Error", " Error reading log to Array error:" & @error) Exit EndIf For $x = 1 to $aRecords[0] Msgbox(0,'Record:' & $x, $aRecords[$x]) ; Shows the line that was read from file $csv_line_values = StringSplit($aRecords[$x], ",",1) ; Splits the line into 2 or more variables and puts them in an array ; _ArrayDisplay($csv_line_values) ; Shows what's in the array you just created. ; $csv_line_values[0] holds the number of elements in array ; $csv_line_values[1] holds the value ; $csv_line_values[2] holds the value ; etc Msgbox(0, 0, $csv_line_values[1]) Next Any help on this please? 
Thanks in advance
-31290-


By water

Should the AD UDF support the fine grained password policy available since Windows Server 2012?
What do fine-grained password policies do?
You can use fine-grained password policies to specify multiple password policies in a single domain and apply different restrictions for password and account lockout policies to different sets of users in a domain.