Hi!
I do a little program for crypt/read a webpage.
If you have this program active and you have the decrypt password, you can view the webpage!
Cyber's encryptweb v0.2
v0.21
webencrypt_v0.21.au3
5.37KB
236 downloads
example encrypted page (password for decrypt: ugaugauga)
exampleHTMLpage.rar
986bytes
179 downloads
Future feature:
- insert hidden crypted zone in normal webpage
- show false webpage if the user don't have the program (and the password)
- more...
sorry for my ultrabad english....
to better understand please view the image...
Encrypt a webpage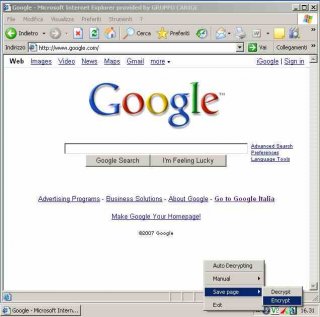 Run program and select blank page.Enter the page that you want encrypt.
Click on program icon and select: Save -> encrypt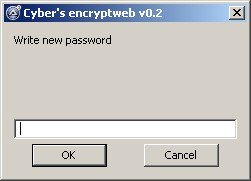 Enter the encrypt password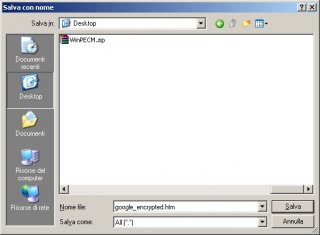 Enter the new encrypted filename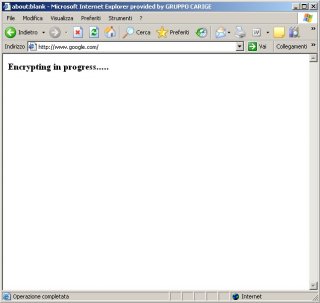 Wait the encrypting process
View the encrypted webpage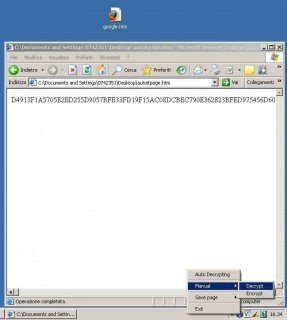 Open the program and select one of the three optionOpen the crypt webpage (from file or URL)
Click on program icon and select: Manual -> Decrypt
Or for more webpage, use autodecrypter: the program decrypt automatically the webpage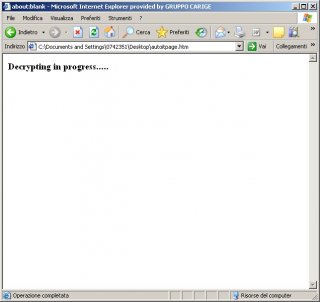 Wait decrypting process
View the decrypted page!
Edited by Cyber, 05 September 2007 - 09:52 AM.