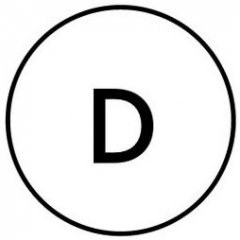 [Solved] WinMenuSelectItem doesn't work with my Dutch Notepad
Started by dreivilo47,

3 posts in this topic
Create an account or sign in to comment
You need to be a member in order to leave a comment
Sign in
Already have an account? Sign in here.
Sign In Now
---
Similar Content

By BBs19

Features:
Create modern looking borderless and resizable GUIs with control buttons (Close,Maximize/Restore,Minimize, Fullscreen, Menu) True borderless, resizeable GUI with full support for aerosnap etc. Many color schemes/themes included. See MetroThemes.au3 for more details. 3 type of Windows 8/10 style buttons. Modern checkboxes, radios, toggles and progressbar. All buttons, checkboxes etc. have hover effects! Windows 10 style modern MsgBox. Windows 10/Android style menu that slides in from left. Windows 10 style right click menu
Example(Image): 

Hover effect of the control buttons:

Windows 10-Style MsgBox:

Windows 10/Android-Style menu:

Credits: @UEZ, for the function to create buttons with text using GDIPlus. @binhnx for his SSCtrlHover UDF
Version 5.0 - Changelog - 03.09.2017
New features:
Hover effects, minimize,maximize,restore and other GUI effects are now working natively, there is no need to call any function in a loop. This also allows the hover effects to work if the main script is paused due to "Sleep, Msgbox etc." The hover effects now work slightly faster and create less CPU usage, however the startup time of the main script is slightly increased. Thanks to @binhnx for his SSCtrlHover UDF. Maximize, Minimize, Fullscreen and Restore buttons now work natively, meaning you don't need to set actions for them manually.  If you prefer handling the buttons manually, then you can disable this by setting "$ControlBtnsAutoMode = False" Added _Metro_CreateButtonEx2 -> Creates a slightly rounded button without a frame around. Hovering changes the button color to a lighter color. Added _Metro_CreateCheckboxEx2 -> Creates a modern round checkbox. Added _Metro_CreateRadioEx -> Creates a metro style radio with colored checkmark. Added "_Metro_RightClickMenu" an easy to use rightclick menu. You can use this with listviews or anything else. Check out the example for a demo of the rightclick menu and how to implement it. -> Rightclick on Button3 to show the menu. Added multiple new themes with flat colors and updated the old themes. Check out the example for a demo with all themes by pressing the menu button -> Themes Demo Improvements:
You can now delete all controls that have hover effects(buttons, checkboxes etc.) using GUICtrlDelete($ControlHandle). This will also automatically release all resources and remove the control from the global array. Many other optimizations,changes and bugfixes.  
Download UDF with example:
 
 


By VIP

I can not do anything with any user in the "Local Users Group"
I tried from my account but I could not change my password (ie set new password)!
But I was able to activate the Administrator account and I logged into the Administrator account and still could not do anything with my account! But I can set the password and disable the Administrator account from my account or Administrator.
Any ideas? (Ignore the click on the Sign-in option in the Change Accout settings.)
 



By dreivilo47

When I want to test Example 1 of Function _IECreate (AutoIt Help File), I see that function _IECreate doesn't work in Windows 10.
Syntax Check (Ctrl+F5) gives no errors.
 
Example 1:
; Create a browser window and navigate to a website #include <IE.au3> Local $oIE = _IECreate("www.autoitscript.com")  
The error I receive with F5 (Tools, Go) in SciTE:



By Chaym

Does AutoIT supported  in Windows 10 OS (x64)?
After installing AutoIT in x64 OS and recompiling code,
I get a lot of error messages...
 


By kristo

The DriveGetDrive command returned all drives (option "ALL") for years now and my program could always rely on that function. Suddenly a drive letter that was created with the subst command does not appear in the list of drives anymore. And it clearly did, because I used to react to a certain subst command by reacting to new or revoked (subst /D) drive letters.
Why is that? I think this a bug because there's no way left to list ALL drive letters anymore.
And why should I use an API command for that when this was already built in for years?