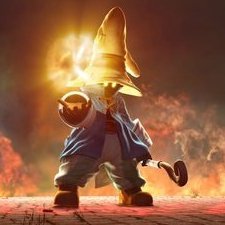 ---
Similar Content

By nooneclose

I want to check some Excel data against data on a website in Chrome. I use Chrome because the site I use does not function properly in Internet Explorer or Firefox. I know how to do the Excel stuff I just can not figure out how to send to Chrome, let alone check to see if the data matches or not. I am also having trouble finding any help online while searching for Chrome functions for Autoit. I have a Chrome UDF installed but I still can not figure out how to get my code to properly function. (I am not posting code because I am  sure my code isn't right, to begin with)
As usual, any and all help would be greatly appreciated. 


By stafe

Hello
I am trying to get chrome to save it's current webpage to a pdf using autoit.  I wold like to save the file into a folder on the desktop called "ChromeFiles" .  However when I use the send command chrome only occasionally responds.
Thank you
Simon
 


By rudi

Hello,
usually I do Win automations, so I have no skills at all to handle HTML forms :-/
The script to catch and syntax check  the required information from Excel is done.
Now I'd like to automate the upload using this form, too:
 
http://flashcardsdeluxe.com/flashcards/Upload.aspx
What browser is easiest to do so? (IE, Chrome, FF) The Values $DeckCode, $DeckName, $DeckDefinition shall go to their HTML form fields finally "click" the button "upload flashcards" <table width="70%" class="cssCenter" border="0"> <tr> <td style="width: 1%">Deck&nbsp;Code</td> <td style="width: 100%"><input name="ctlDeckCode" type="text" id="ctlDeckCode" style="width:50%;" /> (no spaces allowed)</td> <td></td> </tr> <tr> <td style="width: 1%">Deck&nbsp;Name</td> <td style="width: 100%"><input name="ctlDeckName" type="text" id="ctlDeckName" style="width:50%;" /> (optional)</td> <td style="width: 1%" align="right"><input type="submit" name="ctlUpload" value="Upload Flashcards" id="ctlUpload" /></td> </tr> <tr> <td valign="top" style="padding-top: 5px" >Flashcard&nbsp;Text</td> <td colspan="2"><textarea name="ctlFlashcardText" rows="2" cols="20" id="ctlFlashcardText" style="height:280px;width:100%;"></textarea></td> </tr> </table> If someone kindly could jump in showing how to address just one of the input fields and how to "click" the "upload flashcards" button, I should be able to do the rest myself.
TIA, Rudi.



By zxc3

Are there any examples of a script for Сhrome that allows you to check whether the information in the browser window has changed with a certain periodicity and signal this for 32-bit Windows.


By fenhanxue

Q 1:
How to judge whether the Chrome has been installed. How to get the complete route of chrome if it is installed?

Q 2:
How to judge whether the Adobe Flash Player has been installed.