About This File
Extensive library to control and manipulate Microsoft Task Scheduler Service.
First ALPHA version of the UDF.
This is something to play with in your TEST ENVIRONMENT! Use at your own risk!
 
Please check this site for the implementation status!
Please check the History.txt file in the archive for the changelog.
Please check the WIKI for details about how to use the UDF.

BTW: If you like this UDF please click the "I like this" button. This tells me where to next put my development effort

---
What's New in Version
0.5.0.0
Released
This should be the last ALPHA version. I've got everthing working so far. Will enhance the _TS_Wrapper* example scripts and ... the wiki.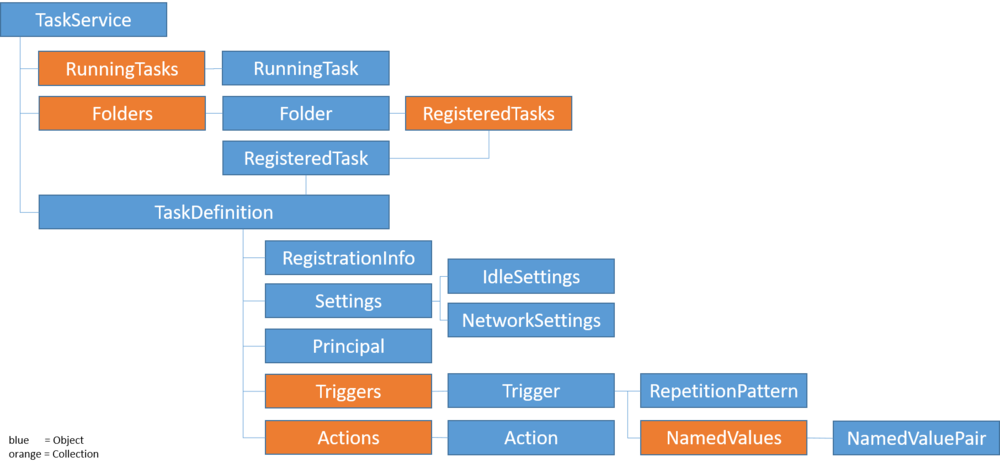 To work with the new wrapper functions please have a look at _TS_Wrapper-TEST.au3.
GENERAL
Code optimization all over
NEW FUNCTIONS
_TS_TaskCopy: Copy a task to the same folder with a different name or a different folder with the same or a different name
_TS_TaskDelete: Delete a Task from the specified Task Folder
_TS_TriggerCreate: Create a trigger object for a task
_TS_TaskRegister: Register a task created by _TS_TaskCreate in the specified folder
_TS_Wrapper_ActionCreate: Create the actions to be executed when the task runs
_TS_Wrapper_PrincipalSet: Set the Principal properties of a Task Definition object
_TS_Wrapper_TaskCreate: Create a Task Definition object so you can then set all needed properties using other Wrapper functions
_TS_Wrapper_TaskRegister: Register a task created by _TS_Wrapper_TaskCreate in the specified folder
_TS_Wrapper_TriggerDateTime: Creates a date/time trigger
_TS_Wrapper_TriggerLogon: Creates a logon trigger
REMOVED FUNCTIONS
_TS_WrapperDateTime: Split into multiple _TS_Wrapper* functions plus _TS_Wrapper_TriggerDateTime
_TS_WrapperLogon: Split into multiple _TS_Wrapper* functions plus _TS_Wrapper_TriggerLogon
CHANGED FUNCTIONS
FIXED BUGS
DOCUMENTATION
Enhanced function and error documentation all over the place