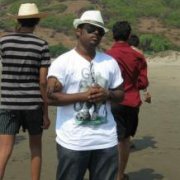 Is there a way to detect if a microphone is plugged in using autoit?
Started by slammy,

1 post in this topic
Create an account or sign in to comment
You need to be a member in order to leave a comment
Sign in
Already have an account? Sign in here.
Sign In Now
---
Similar Content

By nullschritt

Hey forum!
I'm getting close to releasing a beta version of my encrypted p2p messenger I'm coding.
One feature I'de really like to implement is audio chat.
I've searched through the forum, and can't seem to find any examples of capturing audio from the microphone, without writing it to a file.
Capturing it to a file makes the audio very choppy, as bits and pieces get cut out between audio files.
I believe at one point I saw a udf that allows capturing audio directly as a stream(that I could then send as packets across the network)
Could anyone point me in the right direction, as to how to go about capturing audio as a stream of data that I could then break into packets and send?
Thanks!
-null
Edit: There used to be an example in the BASS UDF, but I can't seem to locate it, or figure out exactly how to go about streaming audio with the included documentation.


By richietheprogrammer

Hey all, I was wondering if there is a way to "automate" the microphone in an output way. Meaning, is there a way to write a function that will force a track to be played and sent to the microphone? Basically, instead of having to say a specific thing on the microphone over and over again, is there a way to automate the microphone to send a recorded track? Not sure if what Im asking makes sense, but any help would be greatly appreciated!