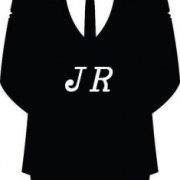 ---
Similar Content

By wakillon

HttpHeaderWatcher v1.0.1.3
 

Some time ago, some members asked how to see the Http Requests.
There are quite a few external applications but not in AutoIt!
HttpHeaderWatcher in association with WinPcap, very modestly solves this lack.
 
Once done this http watcher, i asked me : why not Re-build a WinHttp Request in AutoIt from a selected Request in one Click ?
So i have added a "Create au3" button who open the WinHttp Request of your choice in AutoIt format in SciTE Editor.
Voila voila, hope it can help ! 
Buttons were made online with chimply.com the easy and free buttons generator !
See Help for more infos.
previous downloads : 253
source and executable are available in the Download Section
Hope you like it !


By comtech80

Folks,
I have an issue I've been trying to solve for a while, I'm trying to add static routes in DHCP via a 121 route rule in Windows 2012 R2 is a brutal manual process and wanted to automate this via AutoIT.
 
When I use the "ControlGetText" everything displays properly in the MSG box but when I try and use "ControlSetText" or "ControlSend" the values won't display in the input box but the action comes back as successful?
Anyone able to help me with this? I'm thinking this might be an active window issue but i'm not sure.
Here is a part of my code.
 
$hWnd = WinWait("[TITLE:Add a Static Route]","", 10)
WinActivate($hWnd)
$Status = ControlSend($hWnd, "", "[CLASS:Edit; INSTANCE:4]", "192"); Does not add 192 to the text box.
Local $sTextEdit1 = ControlGetText($hWnd, "", "[CLASS:Edit; INSTANCE:1]")
ConsoleWrite ( "ControlSend Status: " &  $Status & @CRLF); Returns a Value of 1
ConsoleWrite ( "ControlGetText Value Edit1: " &  $sTextEdit1 & @CRLF);
 
Please see attachment for more info.



By PINTO1927

Hello guys,
you can know, through a msgbox, if the connectivity of your computer is set to DHCP or static?
 
Thank's


By wakillon

Display Http Requests and response by analyzing http packets using winpcap
and also recreate by one click the winhttp request to au3 format.
 
Topic
 


By JRSmile

Hi there folks,
every two years or so i have a new script for you...
below you will find my approach to get some infos from the opsview.com rest api.
i might extend this to a full software but for now here is the basic authentication and information gathering of hashtags proove of concept.
you will need the winhttp.au3 and oo_json.au3 (use the forum search), additional thanks to trancexx for being awesome.