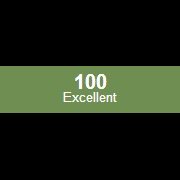 New Powershell Modules (DISM / CIM)
Started by iamtheky,

6 posts in this topic
Create an account or sign in to comment
You need to be a member in order to leave a comment
Sign in
Already have an account? Sign in here.
Sign In Now
---
Similar Content

By computergroove

I am trying to start my script on Windows startup and it doesn't run. I have disabled defender and smartscreen with no luck. There is no antivirus on this machine. I have added the script to shell:startup, shell:common startup and HKLM\Software\Microsoft\Windows\Current Version\Run all with no luck. Im at a loss. Please help.


By Rickname

I want to switch from Windows 7 to Windows 8.1 ( x86 ) but I still want to code in AutoIt. Now I saw in the Description file that is only compatible upto Windows 7, but will it work also on 8 ? And yes Im referring to the latest Autoit version available !