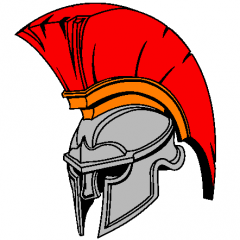 Sort number GUICtrlCreateListView
Started by PINTO1927,

4 posts in this topic
Create an account or sign in to comment
You need to be a member in order to leave a comment
Sign in
Already have an account? Sign in here.
Sign In Now
---
Similar Content

By TheDcoder

Hi, I have a 2D array with 2 columns, the 1st column contains a "version string" and the 2nd column contains a generic string. I want to sort it in the descending order so the latest version comes first.
#include <Array.au3> Local $aVersionsAndReleases[4][2] = [["0.2.8.9", "Release #1"], ["0.2.9.10", "Release #3"], ["0.2.9.11", "Release #4"], ["0.2.8.10", "Release #2"]] _ArraySort($aVersionsAndReleases, 1) ConsoleWrite(_ArrayToString($aVersionsAndReleases, ' - ')) _ArrayDisplay($aVersionsAndReleases) Unfortunately, _ArraySort isn't working here . This is the output generated by the script:
0.2.9.11 - Release #4 0.2.9.10 - Release #3 0.2.8.9 - Release #1 0.2.8.10 - Release #2 The expected result should be:
0.2.9.11 - Release #4 0.2.9.10 - Release #3 0.2.8.10 - Release #2 0.2.8.9 - Release #1 I am looking to develop an function which does this... but I don't know where to start . Can someone help me get started? Thanks in Advance!
- TD.


By david1337

Hey guys
Quick question:
In this GUI the listview is created from items in test.txt
I would like my "Get Info" button to show the actual text of the item that is selected. So far I have been able to make it show the number of the item.
What is the last missing puzzle here?
 
#include <GUIConstantsEx.au3> #include <GUIListViewEx.au3> Global $MainGUI_ManageItemList Global $File = "test.txt" Global $FileToArray = FileReadToArray("test.txt") Call ("MainGUI_ManageItemList") Func MainGUI_ManageItemList() Local $Button1 $MainGUI_ManageItemList = GUICreate("Manage Item List", 800, 400, -1, -1) $cLV = GUICtrlCreateListView("[items]", 10, 10, 400, 775, $LVS_NOCOLUMNHEADER) GUICtrlSetFont(-1, 12, 800, 0, "@Arial Unicode MS") _GUICtrlListView_SetColumnWidth($cLV, 0, 378) $Button1 = GUICtrlCreateButton("Button 1", 425, 10, 80, 30) $RemoveItem = GUICtrlCreateButton("Remove Item", 425, 50, 80, 30) $GetInfo = GUICtrlCreateButton("GetInfo", 425, 120, 80, 30) GUISetState(@SW_SHOW, $MainGUI_ManageItemList) ; Intialise ListView Global $iLV_Index = _GUIListViewEx_Init($cLV) ; Insert lines _GUIListViewEx_Insert($FileToArray, True) ; Register required messages _GUIListViewEx_MsgRegister(True, False, False, False) While 1 Switch GUIGetMsg() Case $GUI_EVENT_CLOSE ExitLoop Case $Button1 MsgBox(0,"","Button 1 is pressed") Case $RemoveItem _GUIListViewEx_Delete() Case $GetInfo $iIndex = _GUICtrlListView_GetSelectedIndices($cLV) msgbox (0, "Selected item", $iIndex) EndSwitch WEnd EndFunc ;==>Main  


By PINTO1927

Hi Guys,
I'm working on this project:
$Import = GUICtrlCreateButton("Import", 15, 175, 90, 40, $WS_GROUP) $List = GUICtrlCreateListView("Name|Address|E-mail", 15, 220, 400, 363, $LVS_SORTDESCENDING) $Item1 = GUICtrlCreateListViewItem("test|test|test", $List) GUISetState(@SW_SHOW, $GUI) While 1 $nMsg = GUIGetMsg() Switch $nMsg Case $GUI_EVENT_CLOSE, $Exit Exit Case $Import $Table_Import = FileOpenDialog("Import list '*.txt'", @DesktopDir & "\", "Text (*.txt)") If @error Then ContinueLoop GUICtrlSetData($Item1, $Table_Import) In the text file the fields are delimited with "|" and the values are not in the same row but one below the other.
However in the txt file the sum of the values may change.
Can you help me?
Thank's


By PINTO1927

Hello guys,
I built a gui where a GUICtrlCreateListView with two columns is present.
Through an "Import" button I would be able to import the contents of an .xls or .txt.
Can you help me?
Thank's


By Mannyfresh15

Hi guys, I wonder if there is a way to sort the filelist in an array from _FileListToArray () when files have the regular Windows enumeration example: File1 (1), File2 (2), File3 (3), etc. I'm posting two sample graphics so you can see what I mean I would like to get my list like in graphic 2 right now I'm getting my list like in graphic 1 which is the something I don't like. It's worth to say that I have no problem with a list when the files's names start with a number or is just a number thanks to the code found in this post. But, the problem is still present if I just get rid of the parenthesis that is () so in other words the problem happens when the enumeration is at the end of the names whether parenthesis are present or not.