My first project outside of work
Since I have literally hundreds of games and programs installed on my pc, even using the start menu can get me lost when looking for a specific thing. With this, you can drag/drop any file or shortcut onto the GUI. Then you can open any file from the convienient GUI sitting on your desktop.
5 different "tabs" or lists allow you to sort and organize your files to make them easier to find when your lists get long.
Latest Version
3.0.0.4<-10/15/12 (or 15/10/12 for the European people
You can get the included help file
here
for a more indepth look at what this program can do and how it works.
I've removed the purchase requirement (it's free again) and added a donate button to the installer.
Bugs, suggestions and comments are welcome!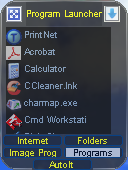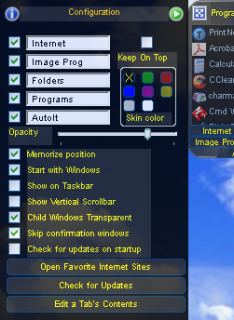 Edited by kaotkbliss, 23 October 2012 - 03:58 PM.