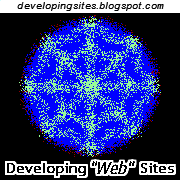 Is creating a GUI program with AutoIt quite the same as developing it in C++?
Started by Servant,

5 posts in this topic
Create an account or sign in to comment
You need to be a member in order to leave a comment
Sign in
Already have an account? Sign in here.
Sign In Now
---
Similar Content

By tcurran

Here are two functions to provide pixel-accurate height and width dimensions for a given string.
The more commonly-used _GDIPlus_GraphicsMeasureString built-in UDF is problematic because it returns the width padded by roughly one en-space (for reasons related to the various ways Windows produces anti-aliased fonts).
These are AutoIt translations of Pierre Arnaud's C# functions, described in his CodeProject article "Bypass Graphics.MeasureString limitations"
The first is an all-purpose version that takes a window handle, string, font family, font size (in points), style, and (optionally) width of the layout column (in pixels) as parameters.
The second, more efficient version is intended for applications where GDI+ fonts are already in use, and takes handles to the existing graphics context, string, font, layout and format as parameters.
Both functions return a two-row array with the exact width [0] and height [1] of the string (in pixels).
#include <GDIPlus.au3> #include <GUIConstantsEx.au3> ; #FUNCTION# ==================================================================================================================== ; Name ..........: _StringInPixels ; Description ...: Returns a pixel-accurate height and width for a given string using a given font, style and size. ; Syntax ........: _StringInPixels($hGUI, $sString, $sFontFamily, $fSize, $iStyle[, $iColWidth = 0]) ; Parameters ....: $hGUI - Handle to the window. ; $sString - The string to be measured. ; $sFontFamily - Full name of the font to use. ; $fSize - Font size in points (half-point increments). ; $iStyle - Combination of 0-normal, 1-bold, 2-italic, 4-underline, 8-strikethrough ; $iColWidth - [optional] If word-wrap is desired, column width in pixels ; Return values .: 2-row array. [0] is width in pixels; [1] is height in pixels. ; Author ........: Tim Curran; adapted from Pierre Arnaud's C# function ; Modified ......: ; Remarks .......: This version is longer and less efficient but works for all purposes. ; Related .......: <https://www.codeproject.com/Articles/2118/Bypass-Graphics-MeasureString-limitations> ; Link ..........: ; Example .......: Example-StringInPixels.au3 ; =============================================================================================================================== #include <GDIPlus.au3> #include <GUIConstantsEx.au3> Func _StringInPixels($hGUI, $sString, $sFontFamily, $fSize, $iStyle, $iColWidth = 0) _GDIPlus_Startup() Local $hGraphic = _GDIPlus_GraphicsCreateFromHWND($hGUI) ;Create a graphics object from a window handle Local $aRanges[2][2] = [[1]] $aRanges[1][0] = 0 ;Measure first char (0-based) $aRanges[1][1] = StringLen($sString) ;Region = String length Local $hFormat = _GDIPlus_StringFormatCreate() Local $hFamily = _GDIPlus_FontFamilyCreate($sFontFamily) Local $hFont = _GDIPlus_FontCreate($hFamily, $fSize, $iStyle) _GDIPlus_GraphicsSetTextRenderingHint($hGraphic, $GDIP_TEXTRENDERINGHINT_ANTIALIASGRIDFIT) _GDIPlus_StringFormatSetMeasurableCharacterRanges($hFormat, $aRanges) ;Set ranges Local $aWinClient = WinGetClientSize($hGUI) If $iColWidth = 0 Then $iColWidth = $aWinClient[0] Local $tLayout = _GDIPlus_RectFCreate(10, 10, $iColWidth, $aWinClient[1]) Local $aRegions = _GDIPlus_GraphicsMeasureCharacterRanges($hGraphic, $sString, $hFont, $tLayout, $hFormat) ;get array of regions Local $aBounds = _GDIPlus_RegionGetBounds($aRegions[1], $hGraphic) Local $aWidthHeight[2] = [$aBounds[2], $aBounds[3]] ; Clean up resources _GDIPlus_FontDispose($hFont) _GDIPlus_RegionDispose($aRegions[1]) _GDIPlus_FontFamilyDispose($hFamily) _GDIPlus_StringFormatDispose($hFormat) _GDIPlus_GraphicsDispose($hGraphic) _GDIPlus_Shutdown() Return $aWidthHeight EndFunc ;==>_StringInPixels ; #FUNCTION# ==================================================================================================================== ; Name ..........: _StringInPixels_gdip ; Description ...: Returns a pixel-accurate height and width for a given string using a GDI+ font, layout and format ; Syntax ........: _StringInPixels_gdip($hGraphic, $sString, $hFont, $tLayout, $hFormat) ; Parameters ....: $hGraphic - Handle to a GDI+ graphics object. ; $sString - The string to be measured. ; $hFont - Handle to a GDI+ font. ; $tLayout - A $tagGDIPRECTF structure that bounds the string. ; $hFormat - Handle to a GDI+ string format. ; Return values .: 2-row array. [0] is width in pixels; [1] is height in pixels. ; Author ........: Tim Curran; adapted from Pierre Arnaud's C# function ; Modified ......: ; Remarks .......: This much more efficient version is for use with GDI+ fonts ; Related .......: ; Link ..........: <https://www.codeproject.com/Articles/2118/Bypass-Graphics-MeasureString-limitations> ; Example .......: Example-StringInPixels.au3 ; =============================================================================================================================== #include <GDIPlus.au3> #include <GUIConstantsEx.au3> Func _StringInPixels_gdip($hGraphic, $sString, $hFont, $tLayout, $hFormat) Local $aRanges[2][2] = [[1]] $aRanges[1][0] = 0 ;Measure first char (0-based) $aRanges[1][1] = StringLen($sString) ;Region = String length _GDIPlus_GraphicsSetTextRenderingHint($hGraphic, $GDIP_TEXTRENDERINGHINT_CLEARTYPEGRIDFIT) _GDIPlus_StringFormatSetMeasurableCharacterRanges($hFormat, $aRanges) ;Set ranges Local $aRegions = _GDIPlus_GraphicsMeasureCharacterRanges($hGraphic, $sString, $hFont, $tLayout, $hFormat) ;get array of regions Local $aBounds = _GDIPlus_RegionGetBounds($aRegions[1], $hGraphic) Local $aWidthHeight[2] = [$aBounds[2], $aBounds[3]] _GDIPlus_RegionDispose($aRegions[1]) Return $aWidthHeight EndFunc ;==>_StringInPixels_gdip  
_StringInPixels.au3
Example-StringInPixels.au3


By anusha

Hi I have jus started using auto-it . Please correct me if I'm wrong.
I need to read data from an input in text box and search in excel file and return value in next column of matched cell on GUI.
I have written below code but i cannot use variable which has data stored. it works only when search string is hard coded.
Please help out.
 
Example()
Func Example()
Local $GuiMain = GUICreate("EXCEL TEST", 399, 180) ;creates main GUI
;~ Local $idOK = GUISetOnEvent($GUI_EVENT_CLOSE, "Close")
Local $iWidthCell = 70
Local $idLabel = GUICtrlCreateLabel("PART NUMBER", 10, 30, $iWidthCell,50)
Local $RUN_1 = GUICtrlCreateButton("OK", 70, 70, 85, 25)
Local $Input_1 = GUICtrlCreateInput("PART NUMBER", 100, 20, 120, 20)
Local $sMenutext = GUICtrlRead($Input_1, 1)
GUISetState(@SW_SHOW, $GuiMain)

    While 1
    $MSG = GUIGetMsg()
    Select
        Case $MSG = $GUI_EVENT_CLOSE
            Exit
        Case $MSG = $RUN_1
            Local $oAppl = _Excel_Open()

Local $sFilePath1 = "D:\Anu_WorkFolder\Components.xlsx"
Local $oWorkbook = _Excel_BookOpen($oAppl, $sFilePath1, Default, Default, True)
Local $aResult = _Excel_RangeFind($oWorkbook, $sMenutext , Default, Default, $xlWhole)


By X_xkijux_x

Ok so im using this program. clarify for school. I would like to have a program that takes every word i type in microsoft word and searches on it in claryfi. is this possible. I would like to have the program not stopping me from typing more after that word. Like when i type a word it auto search it on clarify without making me stop typing and if i want to change i can do that and if im fine that word i can just keep typing and it will search after the next word. 


By Miliardsto

Is this possible to make program works like in diagram? There is so much encryption methods and UDFs are they give security? If the $Address will be crypted with some encryption algorithm could be possible to get the value of $Address in easy way? Of course We know its easy too look into autoit code and get value of variable and so We dont want to anyone see $Address value - there are functions Could func1.au3, func2.au3.. be for example func1.php or other type of file? As we know .php files are unnable to see. For example func1 would be read by FileRead() and then Execute() Is this generally possible to do?
Will it give secure?
What do you think about? Maybe there is something wrong in this concept or missed.



By JaredStroeb

I need to open an application and send it keys in Session 0.  I have exe's working locally, I can see the application open in session 0 through interactive services, but my send commands do not go to the application.  The following article running-autoit-session-0, directs me to use ControlSend() however my application has no controls that can be identified by AutoIt v3 Window Info.  Get All Windows Controls also returned nothing for the application's handle.  
What are my options?  
Can this be done with AutoIt?
Is there a different "relatively simple" library/tool to use? (I am familiar with C# if there is a viable library there )