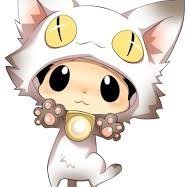 This topic is now closed to further replies.
---
Similar Content

By MFrancisca

Hello! 
I've been checking the logging UDFs in the wiki, mostly Log4a and Loga and I wanted to ask which one would you recommend for a script that will be executed remotely through PSExec. My main question is where the logs are located in that situation and if I can change that location to a custom one., because I need to retrieve them at the end of execution.
So in a rough description the process is
Open PSExec
Send compiled AutoIT script to remote machine
Execute script
Copy logs from the remote to the local machine.
 
Any opinions? 


By Miliardsto

I want to detect if exact process or window uses directx or opengl or maybe something else library used in applications.
Thats becouse there could be many windows with same names and different names and the same with process. I got so much process names I want to my script works with all, so i want standardize.
All of this processes uses DirectX or OpenGL so then If I check this window/process uses these libraries I will be sure thats the right process


By TryWare90Days

I'm trying to kill a malware process, that I can't remove with my www.sophus.com/hom antivirus.

The malware is known as coinminer,config and my Sophus only creates popups of blocking the malware.

I know that the malware is constantly launching a svchost *32.exe processes, where the svchost.exe processes are from my Windows 7 operating system.
I have with no luck tried to do this:
Global $_bStatus = False
While $_bStatus = False
           Global $_iPid
           Global $_sActiveTitleNew = "svchost *32.exe"
           $_iPid = WinGetProcess($_sActiveTitleNew)
           If $_iPid <> -1 Then $_bStatus = ProcessClose($_iPid)   
Wend
EXIT
 
But the $_iPid doesn't ever show anything else than  -1, even if I can see the svchost *32.exe process in my TaskManager
 
YES - I know I shouldn't EXIT after killing the first malware detection, but it is easier to explain the above for you, so I can get a solution.


By caramen

I watched _OL_ItemSend&_OL_ItemFind&_OL_ItemCreate in OutlookEx UDF but hmmm
 
Since it use the test environnement i cant get the orders of the mail creation
 
Can someone make me win some time of reading all exemples script and lead me how to do one ?
That whould be lovely.
Gnight


By Tersion

Here the this wiki page with list of available UDFs for data compression. For my tasks I only need ZIP support, so I started looking at pure AutoIt UDFs without any 3rd party dlls. And found out that most of available realizations uses standard ("native method") Windows dll - "zipfldr.dll". So for now I chose ZIP UDF by wraithdu. I've tested it on Windows 7 (x64) and it seem works fine. But here the comment from another topic where user says that Windows 10 discontinued support of "zipfldr.dll". Now I confused. I don't have around any Windows 10 machine to tested it. So maybe someone could confirm or deny that? Or maybe would better to switch to UDF with 7zip dll?
I need an advice...