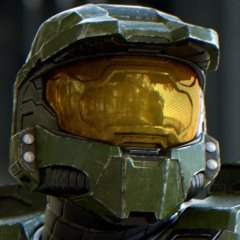 Use Elevated CMD
Started by Tumulus,

7 posts in this topic
Create an account or sign in to comment
You need to be a member in order to leave a comment
Sign in
Already have an account? Sign in here.
Sign In Now
---
Similar Content

By BBs19

Features:
Create modern looking borderless and resizable GUIs with control buttons (Close,Maximize/Restore,Minimize, Fullscreen, Menu) True borderless, resizeable GUI with full support for aerosnap etc. Many color schemes/themes included. See MetroThemes.au3 for more details. 3 type of Windows 8/10 style buttons. Modern checkboxes, radios, toggles and progressbar. All buttons, checkboxes etc. have hover effects! Windows 10 style modern MsgBox. Windows 10/Android style menu that slides in from left. Windows 10 style right click menu  
Credits: @UEZ, for the function to create buttons with text using GDIPlus. @binhnx for his SSCtrlHover UDF
 
Changelog:
Download UDF with example:
 
 


By keelaji

Hello,
first of all i searched in the forum but i didn't found any solution to my problem.
I am using windows 10.
I made a script that is supposed to change the title to the active window, resize it to the smallest size possible (should be around 800 x 600) and move to (0, 0).
I can change the title but i fail to do the other 2 tasks.
i use wingettitle [active] copied from the F1 help tool (and this works), i i put the title in a variable and than i use
winsettitle ($variable, "one") (this works too)
winmove ("one", 0, 0, 800, 600) (doesn't do anything)
i also tried
local $x = winget ( "one")
msgbox (0, "", $x) (i get a completely white box so i suppose winget can't have any data about my window ??)
any suggestion ?


By sree161

Hi,
i have a code which generates two numeric outputs.i have to save them in excel.
Is there any way to export them to specific cells in excel???


By TotalAuto

Howdy All
I've gone around and around in circles wasting hours trying to fix this problem to no avail so I thought I would try posting for help given there are some real smart people in this forum.
Background
I have 5 separate .au3 scripts that all do different basic tasks. For example:
1.au3 = opens Chrome browser to obtain information from a specific website then closes
2.au3 = opens an Excel workbook to run a macro then saves and closes
3.au3 = Open two seperate workbooks and transfers data from one to the other then saves and closes
4.au3 = .......etc
5.au3 = .......etc
These 5 separate scripts, doing completely different tasks, need to each run once per day at 5 different designated times within a day and then close. For example:
1.au3 = 10am
2.au3 = 12pm
3.au3 = 2pm
4.au3 = 4pm
5.au3 = 5pm
Problem
I can not get these different scripts to reliably run at their designated times. When I manually run these scripts individually by using 'Go F5' they work perfectly. If I convert these scripts to an .exe and manually run each one they work about 98% of time.
How can I schedule these different .au3 files or associated .exe files to reliably run each day at different times?
Attempts To Fix The Issue
1. I have tried converting each .au3 script into their own .exe file and use Window's Task Scheduler to run these .exe files at their designated time but the success rate  of running each .exe in full, to completion, without error is very low at about 30%. Things that commonly go wrong include a browser not opening but movement still continues on the desk top. Other times things just do not happen at all.
2. I have Windows 7 64 bit and have tried creating and running both (x86) and (x64) .exe files but again reliability problems exist;
3. I have also tried moving each .exe file to the My Documents folder as I read someone that keeping your files on your desktop ties your files to individual Windows user profiles which can cause AutoIt operating errors. Not sure if this is correct but thought I would try it anyway. It did not fix my issue.
4. I installed a program called AlwaysUp which supposedly always reliably runs in the background and will reliably execute your AutoIt script or .exe files. Still have significant reliability issues.
Therefore, can someone please provide advice on how I can get my 5 different .au3 files to run at 5 designated times through the day, every day, without fail? Overtime I will be creating more and more different .au3 files to run certain tasks throughout the day and do not want to create one large AutoIt file that continually runs and attempts to do all the different tasks itself.
Any help is very appreciated.
Thanks
Dan
 
 


By hugomito

Hi all,
I built an AutoIt application that interacts with several other applications/software. Now, it's turn to interfact with Visual Studio Team Services (VSTS).
Does anyone has a blog, demo, script to share?
Thanks!