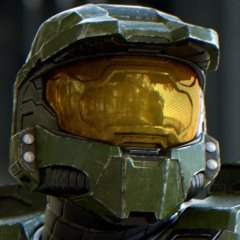 Use Elevated CMD
Started by Tumulus,

7 posts in this topic
Create an account or sign in to comment
You need to be a member in order to leave a comment
Sign in
Already have an account? Sign in here.
Sign In Now
---
Similar Content

By davidacrozier

Hello all ~
I am running an autoit script on Windows 10 inside VMware Workstation 12 Pro version 12.5.2.  Technically I am remoting into ESXi which has a Domain Controller (DC), WebServer, FilServer, Windows 10, etc.  Using the GUI (i.e. running explorer.exe) I am able to open several different folders successfully.  The desktop, documents, USB external all open without issue.  The network share opening gives me issues.  Whenever I attempt to open \\filserver\users\user\sharedfolder I get the documents folder instead.  I understand that the documents folder is the default for explorer.  I have also attempted to use the letter drive mapped to the network share (Z:) and receive the same result.  When I run this script on Windows 10 alone without  the VM or the ESXi I am able to open the network share without problems.  I have tried to use the net use command to designate a letter M: to the network share folder prior to running the script.  This did not work for me.  
One additional avenue I think might work is to use the systreeview321 and _GUICtrlTreeView_FindItem to step through the tree looking for the network share.  Once found,  double click on it and see if that opens the shared network folder.  I can click inside the VM with my mouse on the network share and it opens just fine.  Not sure if running up against GUI issues, or permission issues, or what?
Thanks in advance,
Davida Crozier
TestNetworkShare.au3
This script is a subset of a much larger program, but it illustrates what I am dealing with.



By RoundChecker

Hi everyone,

Is there a way to determine whether the script that is running, is already running, without using;
 
If WinExists ?

Or is there a way to use "If WinExists" to determine the script itself?

The reason I am asking this is because if I want someone to run the .Exe I have and they rename it to whatever they want, how could I then determine in the script to check if there's already an .Exe open, or the script itself is already open?

Should I use Class, or how do I achieve this?

Thanks in advance.


By MrMajorThorburn

Using sample code:
#include <MsgBoxConstants.au3> ; Find a pure red pixel in the range 0,0-20,300
Local $aCoord = PixelSearch(0, 0, 20, 300, 0xFF0000)
If Not @error Then
    MsgBox($MB_SYSTEMMODAL, "", "X and Y are: " & $aCoord[0] & "," & $aCoord[1])
Else
    MsgBox($MB_SYSTEMMODAL, "", "Pure Not Found")
EndIf ; Find a pure red pixel or a red pixel within 10 shades variations of pure red
$aCoord = PixelSearch(0, 0, 20, 300, 0xFF0000, 10)
If Not @error Then
    MsgBox($MB_SYSTEMMODAL, "", "X and Y are: " & $aCoord[0] & "," & $aCoord[1])
Else
    MsgBox($MB_SYSTEMMODAL, "", "Variant Not Found")
EndIf   and the attached screenshot which has Pure Red (FF0000) in one icon in the area being searched. Would someone please check this out for me?

By svenjatzu

Id like to build a little helpertool for my boss in office but i dont know how to sart it.
thats no complicated task. im working for an insurancecenter and have to search the customers in different orders and different tags.
due to my boss is old and not really commen with pc he saves the customers without system.
eg, customer andreas statham got an insurenca for his car then i got to search for
andreas statham car, andreas car statham, car andreas statham, statham andreas car, statham car andreas, car statham andreass etc to find all the files from this customer in the harddrive.
some customers also are fmiliarnamed in one file like andreas statam and monika rog are married an both got a carinsurance then i got to earch for
andreas statham monika rog car, andreas statham monika car rog,.... this can take real long to find the right customer if i do it from hand.
how can i realise this someone in here got an excamlple script or has any sugestion?
 
 


By X_xkijux_x

Ok so im using this program. clarify for school. I would like to have a program that takes every word i type in microsoft word and searches on it in claryfi. is this possible. I would like to have the program not stopping me from typing more after that word. Like when i type a word it auto search it on clarify without making me stop typing and if i want to change i can do that and if im fine that word i can just keep typing and it will search after the next word.