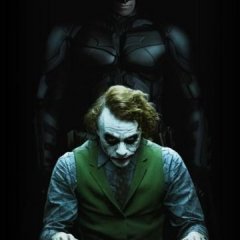 ---
Similar Content

By Fr33b0w

Func z009() If FileExists("search\009\009.au3") Then #include <search\009\009.au3> EndIf EndFunc This wont work...  Is there any workarround for this or I should do it in a different way?
 


By TrashBoat

How do i add a path to a file in Include.
I want my script to get the udf in the same folder as the script/exe:
Include "@ScriptDir/udf.au3" can this be done?


By pedrit0

Hi all.
I have created an external au3 (a library of functions and vars) that is #included in a main script that i must compile.
I wish that the content of the library is not merged with the main script when compiling.
My goal is to keep the ability to modify the library even after the main exe is compiled and that these changes are effective when executing the exe.
I guess this is not possible using the standard #include method.
Is there a way to do that ?
thx a lot :-)


By xiantez

Hey AutoIT Community,
Just wanted to know if there is a way I can #include all *.au3 files in my script without having to #include each individual .au3 file. For instance, currently I have a laundry list of #includes like this:
#include <IE.au3>
#include <Inet.au3>
#include <AutoItConstants.au3>
#include <GUIConstantsEx.au3>
#include <GDIPlus.au3>
#include <GuiMenu.au3> 
[ECT...ECT...]
Would there be a way I could include all of the files above or all  .au3 file in a one liner? That way I do not have to burn up a bunch of lines of code for just my includes.... Your help is greatly appreciated...


By MattG1991

Hello all, 
I've written a script that pulls info from some web pages, saves the results to variables, and prints it out to a Word document. I've tried to make this script work with a minimum of user interaction. I've noticed an issue happens when I run the script and I have another window set as active, like SciTE for example. It inserts an "ETX" character. I've done this with Notepad too. It displays an upside down L character. Any particular reason why? Unfortunately, I can't post any code. Basically, it gets a collection of tags, applies a test to find the values I want, then pulls the innerhtml from said tag. Then it assigns the results to a global variable.  Any help would be appreciated.