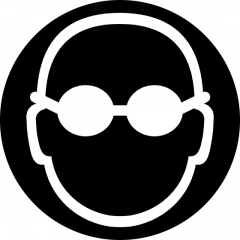 ---
Similar Content

By ammaul

Hi folks, I'm having problems with a screenshot capture script.
Let me explain.
Everyday I (and my colleagues at work) need to take some screenshots from a web-page. These screenshots are used to compile a report. Normally, I (and others) used to log in into the website and took screenshots of desired graphics and tables. This is tediuos and time consuming. To easy this task I made a script using autoit that basically logs into the website (user and password) and using some clicks, stroke send, coordinates, it is able to generate the graphics and save them to some folders into our network (this script saves arouund 50 pics. It works like a sharm.
In order to make things easier, I tried to schedule this script (compiled to a Screnpics.exe file) using task scheduler from windows. We already use this (task scheduler) to run some vbs scripts, some vba excel scripts and so on. The computer used for this tasks is a windows 7 desktop computer. Due to security policies, the computer locks after some time. All this tasks run in the locked computer.
My script screenpics.exe runs also from this locked computer. When the computer is unlocked, it does everything as expected. But, when it is locked, all the "pics" are BLACK. As I understand, it runs ok, but, as the "windows" are innactive, it prints what it "sees": a black rectangular.
Some details: The web-page with hold the information I need, it only works in Firefox and, because of this it couldn`t be managed by vba or some "getobject" like commands. In fact, it has some flash things that make it impossible to control programatically. So my script is based on mouse move to coordinates, mouse click, screen capture and so one.
 
So, I read many posts trying to figure out a way to overcome this, but... nothing came to mind. My first idea was try to unlock windows. Theses lead me to some posts with no solution. This is worse because I'm not a computer admin, so procedures that need to replace/change the register are not an option.
 
If someone has any idea, I'll be gratefull.


By msd1994

I have a script that just adds some keyboard shortcuts for things like displaying the current song and artist, moving the window to the side so it won't pop up in my way, and play/pause, next song, previous song (these are the only 3 to still work since they don't need the window handle.)
In some update recently, Spotify's window class swapped from "[CLASS:SpotifyMainWindow]" to "[CLASS:Chrome_WidgetWin_0]". Using the new class in my controls doesn't seem to work, I've tried getting the window handle from the process handle (_GetHwndFromPID($PID)) but that seems to fail as well.
Does anybody have some idea of a way I could get this script working again?
 
edit: seems like discord has the same window class name, so could be some issue with this? Still not sure of a way to solve the issue though, I added a function to get the handle of the active window and can just use that now, but it was able to find it on its own before on spotify startup or script startup which would be preferred.
 
Thanks!


By steveeye

hey, can anybody enlighten on lesser known Windows hacks or uses ?


By afallenhope

Hello all! 
I am having a bit of trouble and was wondering if anyone may have a workaround for my issue. I made a script that would automatically install a piece of software each night on a Windows 7 Box. Now I have been instructed to do the same with a Windows 10 box since the application is now being tested on Windows 10. 
The way I did the win7 installation was that I made a script and then made an executable that I call with a batch file along with the Installer. So the process is 
AutoitMainFile calls batch file, batch file opens Installer, and the automatedinstaller.exe  The automatedinstlaller waits 10-20 seconds to make sure the Installer has been fully loaded.
When I try to do the same both get loaded but the automatedinstallation.exe does not send commands to the installer. The code does work and nothing from the program we are wanting to install has changed as our Windows 7 runs every night no problem. 
 
Do I need to make a new automatedinstall script for windows 10? 
Any advice is appreciated 
Thanks,
Richard


By ur

I have enabled admin sharing in the remote machine so that I can copy files to the remote machine use PSEXEC to execute our application remotely.
  Now, if the machine is poweredoff we need to poweriton. So I checked whether the remote machine, it is of both VirtualBox or VMWare one. For VirtualBox or VMware, I have found command line utities to poweron.   But to autologon by skipping the login screen.Can anyone suggest how to do the same.If it is a physical machine, then there is no need to poweron but autologon is required.   I am trying for windows machines.Win 7 at present.   For VirtualBox I checked below link with help og guestadditions but not working. http://www.virtualbox.org/manual/ch09.html#autologon   The below procedure will save the password in that machine and it will logon automatically.   http://www.howtogeek.com/112919/how-to-make-your-windows-8-computer-logon-automatically/   But it will give access to everyne.But my opinion is he should access only if have credentias.I mean through any commandline from another machine he should trigger logon also by passing credentials.     Similarly this also   http://www.cnet.com/how-to/automatically-log-in-to-your-windows-10-pc/   http://superuser.com/questions/28647/how-do-i-enable-automatic-logon-in-windows-7-when-im-on-a-domain   http://pcsupport.about.com/od/windows7/ht/auto-logon-windows-7.htm   http://www.computerperformance.co.uk/windows7/windows7_auto_logon.htm   https://technet.microsoft.com/en-us/magazine/ee872306.aspx   Please guide me how to proceed.