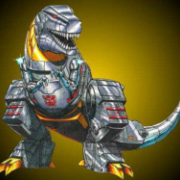 ---
Similar Content

By Jemboy

Hi,
Ones(some times twice) a month I get an e-mail with zip file, which has price updates from a supplier.
I have to upload the file to an FTP to get it processed.
When uploading the file, it will get "timestamped" with the time and date at which time the file was uploaded.
Normally this is fine, because I mostly upload the file the same day.
Sometimes it may take 1 or 2 days before I can upload the file.
For historical purpose, I would like to have the file timestamped with the original date.
I have tried using:  _FTP_Command ( $hFTPSession, "MFCT YYYYMMDDHHMMSS path") 
however this command does not work or change the timestamp as I expected.
Does anyone now a way how I can change the timestamp of a FTP-file?


By Siryx

So what i need is a function that I pass a starting date into and it counts up to the current date. Example:
2009-05-30
2009-05-31
2009-06-01
...
2018-06-18
How would I do that? I found the Date.au3 in the includes but I can't find anything close to a time object like I'm used to working with in Java. I just need some $date = setDate(2009-05-30) and from there I could just add a day every time. I need this to be in the very format I stated earlier and from what I can see everytime related to date and time is automatically changed to my german locale.
€: I already tried setDate but instead it changed my PCs clock. Not quite what i was looking for  


By nacerbaaziz


Hello
I have a question please
How to show Islamic date in Autoit
I mean
for example
Ramadan month
And moharam month ... etc
I hope my question is clear for you
Thanks in advance


By Trisha

Hello,
I Have clicked on save as option to save a file, while doing that I need to rename a file appending with sysdate. I have searched in google find the below one line of code:
FileMove("C:\somefile.txt", "C:\somefile1.txt"), When I am trying to append with sysdate. It is not happening. Please help me out  with the small issue.


By Jury

So I get:
$aMatch[0] Date(1499295600000)   this is supposed to be 06 Jul 2017
$aMatch[0] Date(1483574400000)  this is supposed to be 05 Jan 2017
does anybody know the formula to calculate the date from the large number?  It doesn't seem to be anything to do with DateToDayValue.
thanks in advance.