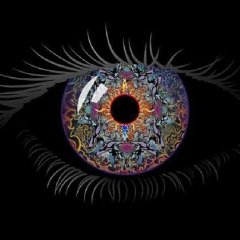 Windows forms
Started by JohnOne,

3 posts in this topic
Create an account or sign in to comment
You need to be a member in order to leave a comment
Sign in
Already have an account? Sign in here.
Sign In Now
---
Similar Content

By Luigi

Greetings, someone can give a exemple, how send a error from a C#'s dll to AutoIt?
I use this line, to send an error... but, I want get a error code In AutoIt with macro @error, it's possible?
 
throw new ArgumentException("arquivo map não existe", "value" ); In this way, work, I know ther are error, but, @errror always is zero.
I don't want this, I want a number as error code.
Can you help me?
 
Best regards


By breakbadsp

AutoIT AU3info doeas not detect all gui objects uniquely for .NET GUIs developed in C#.
this is not working now i am using COM windows approach for this, But its very difficult.
Please let me know if anyone has done it before.


By 5ervant

What's the best way to receive file from a desktop app?
app.exe will execute a cmd with "au3file.exe /path/of/the/file.xml" and the au3file.exe will get and delete that. Or else? THE MOST IMPORTANT PART OF THE QUESTION
And best way to transfer file to a desktop app?
au3file.exe do a $_POST request and the app.exe MUST HAVE a local HTTP server that can receive $_POST, but it looks heavy 'cause the app must have a server such XAMPP. au3file.exe execute a cmd with "app.exe /path/of/the/file.xml" and the app.exe will now get that file and delete. Or else?  


By ALIENQuake

Hello everyone,
Finally I decide to ask hard question about one of the project which I currently maintain:
Big World Setup aka mod installer for infinity engine games like BG, IWD, PST etc
Project page: https://bitbucket.org/BigWorldSetup/bigworldsetup/overview
More screenshot: https://forums.beamdog.com/discussion/44476/tool-big-world-setup-bws-mod-manager-for-baldurs-gate-enhanced-edition-trilogy-for-windows/p1
General Features
downloading mods (please see remarks!) easy mod installation correct install order of mods/components handle mod and components conflicts and auto solve them easy backup creation/restoring ability to add you own mods Internal Features (every single feature which you see here is already working in autoit)
 
It look as simple GUI application but it has quite complicated logic regarding "handle mod and components conflicts and auto solve them" - this is most important feature of the app.
This app needs to be converted into multi-platform GUI application because Enhanced Editions of the game can be played on OSX and Linux also. But for the past 6 years, there wasn't a single gamer/developer who would try to convert this app using multi-platform language and GUI. 
This is the moment when I'm asking for help:
- Which language would suit the best for multi-platform GUI application?  c#,python,java or other?
- Is there any general approach for such conversion? 
- Does autoit community/developer have some experience with converting autoit GUI applications into multi-platform GUI app by using multi-platform language like c#,python,java
- Is there someone who isn't scared by looking at the source code of the application and feature list to help me with converting or even begin with creating multi-platform GUI app template which will just simply run the same commandline for every system ? 
If there is something else which you would know, pleas ask and I will try to answer my best.
 


By JohnOne

I'm trying to follow a tutorial on youtube dealing with service based database.
In the video, the guy adds a service based database to project, and a DataSource Configuration Wizard pops up, where he selects entity data model, which maps a load of stuff, creates classes automatically, has diagrams the lot, an all singing all dancing dealy, but in my vs2015 it does not pop up, and I don't know how to get to the same place in another fashion, I've only ever used sqlite see.
Hoping someone know how to do what he does some other way.
Skip to about 2 minutes if you are interested and can be bothered.