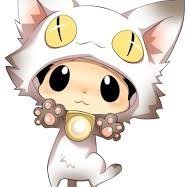 ---
Similar Content

By nacerbaaziz

hi dears, i have an question please if you can help me.
i maked an program to do some functions
and this program works with the global hot keys
i added an option to the users to change the hot keys
when i searched about how to do that i found this UDF
GUIHotkey.au3
http://www.autoitscript.com/forum/index.php?showtopic=107965
but the problem here that this UDF cant be detect the win key.
can you help me to add it, or if there are any others UDFSS wich do that work please give me some.
i hope that my question is clear for you.
thanks in advance


By nooneclose

How to use _Excel_RangeSort to sort my excel file by three different headers Column A1, B1, and C1 have headers on which I want to sort by. The headers on which I want to sort are department, employee type, and name.
I still really new to AutoIt so I do not actually know how to properly start this line or lines of code, to be honest. The example code is the best I can do.
_Excel_RangeSort($OpenWorkbook, Default, "A1:C1", "1:1", $xlDescending, Default, $xlYes, Default, $xlSortRows) I just need to sort by those three headers in that order of department, employee type, and name, plus in descending order.
 
any and all help would be greatly appreciated.  Thank you!


By Silas

Hello everyone,
I have a radio button ($Radio1), which I want to disable as soon as another one get's checked (Radio5). (The system fails if the radio button i'm troubling with also gets checked).
I know how to disable him:
If GUICtrlRead($Radio1)=1 And Not BitAND(GUICtrlGetState($Radio5), $GUI_DISABLE) Then GUICtrlSetState($Radio5, 128) But if i try to enable $Radio5 again, after $Radio1 isn't checked anymore, it fails:
If GUICtrlRead($Radio1)=Not 1 And Not BitAND(GUICtrlGetState($Radio5), $GUI_ENABLE) Then GUICtrlSetState($Radio5, 64)  
Anyone knows why?


By Eminence

Hello,
Using SQLite, I was trying to select a specific column with having duplicate entries removed by using the DISTINCT function. 
Local $sQuery = "SELECT DISTINCT supervisor, COUNT(DISTINCT employee_name) FROM data_db What the above snippet does is just list only one supervisor but with the total count of unique employee names in the whole database when it should be listing out all supervisor entries from the database and list the total count of employees per each supervisors. If I remove the COUNT function, it does list out all unique entries of supervisor names from the list. Attached is a screenshot of an example database as well. 
Any help will be much appreciated. Thank you!



By PramodR

 
I see couple of ways to import module ,  one with specifying absolute path of the file to get imported, by this logic i believe to import a specific module will be like #include <c:\modulepath\duplicatemodule.au3>
but i see some registry changes also made in this link , can someone explain why that registry change is really required.