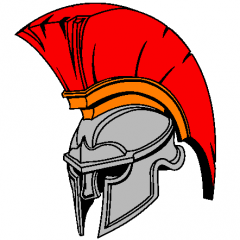 GUICtrlCreateListViewItem all file *.txt
Started by PINTO1927,

12 posts in this topic
Create an account or sign in to comment
You need to be a member in order to leave a comment
Sign in
Already have an account? Sign in here.
Sign In Now
---
Similar Content

By 6401integramandj

I am very new to Autoit and pretty new to scripting altogether.I have a PowerShell script that pulls owner info from folders on our file share server. There are 3 owners for every folder, Domain Admin, User setup for network scanning and the user. I am trying to copy the username only from this txt file. I have gotten as far as to being able to read the lines in the txt file but can't seem to read the columns. This is what i have so far.
#include <File.au3>
$file = "c:\test01.txt"
FileOpen($file, 0)
For $i = 5 to _FileCountLines($file)
    $line = FileReadLine($file, $i)

 msgbox(0,'','the line ' & $i & ' is ' & $line & 'and the column is')
Next
FileClose($file)
 
This is the outcome.....

This is the txt file

I am trying to copy the ABC part without the MyDomain\. I know it's line 5 and columns 11-14 of the txt file but i can't figure out how to read it. I hope i'm explaining this correctly. 


By PINTO1927

Hi Guys,
I'm working on this project:
$Import = GUICtrlCreateButton("Import", 15, 175, 90, 40, $WS_GROUP) $List = GUICtrlCreateListView("Name|Address|E-mail", 15, 220, 400, 363, $LVS_SORTDESCENDING) $Item1 = GUICtrlCreateListViewItem("test|test|test", $List) GUISetState(@SW_SHOW, $GUI) While 1 $nMsg = GUIGetMsg() Switch $nMsg Case $GUI_EVENT_CLOSE, $Exit Exit Case $Import $Table_Import = FileOpenDialog("Import list '*.txt'", @DesktopDir & "\", "Text (*.txt)") If @error Then ContinueLoop GUICtrlSetData($Item1, $Table_Import) In the text file the fields are delimited with "|" and the values are not in the same row but one below the other.
However in the txt file the sum of the values may change.
Can you help me?
Thank's


By PINTO1927

Hello guys,
I built a gui where a GUICtrlCreateListView with two columns is present.
Through an "Import" button I would be able to import the contents of an .xls or .txt.
Can you help me?
Thank's


By liagason

Hello,
I've created a script and i'd like when the user adds a new item on the ListView, that new item to be placed on top.
GUICtrlCreateListViewItem places newly created ListViewItems right below the older ones. Is there a way to display the newest iten on top of the list view?
Thanks a lot in advance!