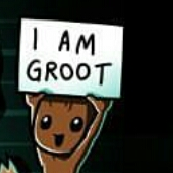 How to pass command line arguments to a program(Python) from RunWait
Started by breakbadsp,

3 posts in this topic
Create an account or sign in to comment
You need to be a member in order to leave a comment
Sign in
Already have an account? Sign in here.
Sign In Now
---
Similar Content

By BlazerV60

Hello all,
I've been trying to figure out how to launch Google Chrome in the background (hidden) but it doesn't seem possible. I've tried the following methods:
ShellExecute("C:\Program Files (x86)\Google\Chrome\Application\chrome.exe", "", "", "", @SW_HIDE) Also I've tried:
ShellExecute(@ComSpec, "/c start chrome.exe","","",@SW_HIDE) Lastly I tried:
RunWait('"'&@ProgramFilesDir&'\Google\Chrome\Application\chrome.exe" --silent-launch',@ScriptDir)  
But all of them launch my chrome browser without hiding it. Does anyone know a workaround for this or if AutoIT just can't Chrome? 
Bonus points if you know how to make it launch chrome hidden and make it go to https://www.autoitscript.com
 
Thank you,
Brian


By Miloud

How to get the result of the command?
My code :
Local $iRc = ShellExecute ( "G:\ffmpeg\bin\ffmpeg.exe" , "-version" , "G:\ffmpeg\bin\") ProcessWaitClose($iRc) $Message = StdoutRead($iRc)

By n3wbie

Hello m trying to learn python 
m interested in knowing if there is koda like gui designer for python
please also help me what all additional modules i require
like ones which are famous
i have already done with
1.Scrapy
2.Openpyxl
3.twister
4.selenium
5.Requests
6.pdfrw
 


By Mag91

Hey Community,
cause im too new in the Auto it world i will try it with the your help. hopefully.
I woud like to know how i can handle my Problem.
----
I have a Excel Data with 362 random numbers.
For Example:
1166642335374 1172899897343
.....
this numbers are a part of the filepath ...example
D:\Projekte\1166_64233_5374
as u can see its the first number of the Excel data. After the first 4 numbers it shoud make a "_" than another 5 "_"
This is my first question. How can i handle this to make it Shell execute.
 
--------
Second question:
If i am in the path.
For Example:
D:\Projekte\1166_64233_5374
the code shoud search for specific PDF Files.
They are named like: 0050569E364B1ED79B900F73E62660EC.pdf
the first 15 letters are always the same
0050569E364B1ED
when he found this data he has to copy it on a Folder on the Desktop.
(There can also be 2 or 3 pdfs in one Folder with this letters)
----
Please give me some help :-)
 
 
 
 
 
 


By KemyKo

I recently discovered these: 
https://pypi.python.org/pypi/PyAutoIt
https://github.com/jacexh/pyautoit
I guess any python developer knows what these are.
 
The problem is that I`m on a 64bit version of Windows and i can`t use neither 
pip install -U pyautoit nor 
python setup.py install to install the package 
 
Is there anyone who has the same problem like me?
Suggest your suggestions 
*(nice joke right there )*

Problem solved -> Apparently when i run the setup.py file from github it worked.