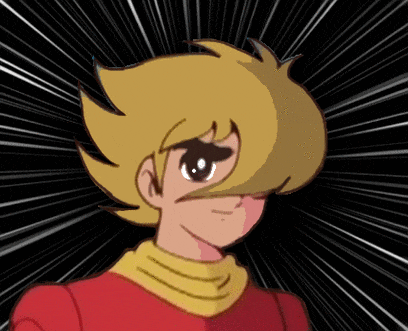 ---
Similar Content

By TheSaint

TeraCopy Timer - A program of mine, front end really, that I have been working on (on & off) for some time, but not shared here before, that I recall. Third party program TeraCopy is required.
Many of you will be familiar with TeraCopy, and it has been discussed here at AF on several occasions, in various sub forums, including Chat.
BE ADVISED - I still use an older version of TeraCopy (v2.27), a goody but an oldy, so have only tested my program with that. It may work with the newer v3.xx, or may be easily adjusted to do so, but I have not yet gone that route. Likewise, I only use it with Win 7 and Win XP, but I don't imagine there should be any issues with newer Windows. Add to that, my program being devised and created in AutoIt v3.3.0.0.
So what is TeraCopy Timer and why might you need it?
--------------------------------------------------------------------------------------
Those familiar with TeraCopy use, know you can run multiple copy or move jobs either simultaneously or concurrently (one immediately after another has finished). With the free version at least, you have no control over precise order or timing, and no way to deal (without manual interaction) with the pesky Thumbs.db files in Win XP. TeraCopy Timer allows you to do all those things, and in a batch fashion.
--------------------------------------------------------------------------------------
Some screenshots and brief explanation
Main Window
Minimalist Window
This new WAIT feature is the simplest and best way to use the program generally (in my view) ... but check out the following, as it is not always the case.
Advanced Delay Window
WARNING - It should go without saying, that you take all the usual precautions. For instance, don't use move with the only copy you have of precious files. BACKUP BACKUP BACKUP! Don't hold me liable for anything, except for being a nice guy who likes to share.
TeraCopy Timer v2.8.zip  (see detail at Post #34)
Enjoy!
OLDER DOWNLOADS
P.S. I am not affiliated in any way with those who created and provide the excellent third party program - TeraCopy.


By Eggsplorer

Hi,
Ich hab ein Script für Windows Updates, dass nach dem OOBE aufgerufen werden soll. Run/RunOnce ist daher nicht möglich.
Stattdessen möchte ich das Script in den Autostart schreiben lasse. Wenn die OOBE beendet wird und der Administrator angemeldet wird, soll das Update-Script einmalig aufgerufen werden und sich anschl. selbst löschen.
Lang rede, kurzer Sinn:
Wie kann ich folgendes Script in den Autostart schreiben?
RunWait(@ComSpec & " /c " & "C:\Windows\System32\WindowsPowerShell\v1.0\powershell.exe -File C:\UA\Scripts\win-updates.ps1 -MaxUpdatesPerCycle 100 -RestartRequired 1", "") Ich würde ungern eine BAT oder EXE reinkopieren, da ich es unsauber finde. Die müsste ja auch zusätzlich irgendwo liegen.
Danke
Eggsplorer


By ur

I am running the tomcat batch file through autoit   and need to wait until the below line I get in console output.

But when I am trying to read the console output using the ProcessEx UDF, I am getting only the partial output.
So, can you please suggest how to handle this.


By rinoatwisted

Hello guys,
im just started in programming and all..
and i wanted to learn autoscript to.
Was wondering if any can convert my  one-liner batch script to an autoit script -
FOR /F %%i IN (names.txt) DO @copy system.act %%i.act
 
So what this does is open and read the file "names.txt" incrementally, and copy a certain file named "system.act" and rename it to each name that is listed on "names.txt"
 
So im trying this on autoit but no idea how to start file manipulation and do command -
 
#include <File.au3>
$file = "c:\names.txt"
FileOpen($file, 0)
For $i = 1 to _FileCountLines($file)
    $line = FileReadLine($file, $i)
 
Can anyone help me or guide me on how to continue this to get the result that i want..:)?
Thanks


By fosil

Hi everyone.

I'm currently working a program that constantly prints out log files through "consolewrite" and the "#AutoIt3Wrapper_Change2CUI=y" wrapper.

Part of this program requires me to run a batch script.

My issue is the batch script launches from the same window as consolewrite. I need the batch file to be launched through a different window as currently this causes an issue with the logs (which need to be very precise) but also causes the batch file to produce some funny behavior...

Does anyone know how I can force the file to run on a second DOS window?

Thanks in advance!!!
 
Edit: Im using the "run" command if that helps. I tried "shellexecute" but that seemed to not launch the batch scripts at all.