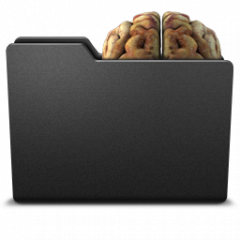 ---
Similar Content

By nacerbaaziz

Hello, dear.
I am a newbie in autoit language
I don't master any other programming language.
I also don't understand how to manage the DLL files
In addition to all this I am blind, and as we all know the explanations provided for the blind in programming are very few.
So I'm trying to rely on myself for learning.
I work hard to design some simple software and tools that make it easier to use computers, as they perform some tasks that may be difficult for the blind.
I am also looking for the programs that the blind need and cannot use it because it's haven't the compatibility with the screen reader, and i try to design a simple programs that do the same work.
In these tools and programs I have to deal directly with screen readers, when i must to forcing these programs to read some processes and tasks that it cannot be read in normal mode.
To force these programs to read, I have to deal with the API files.
And as I said, I'm very weak in managing DLLs.
So I hope you'll try to help me, please.
I did a lot of research until I found the API file to manage the free screen reader (NVDA).
It is open source
It is based on CPP language and Python
And I don't understand the both languages.
For this I decided to put you an API file link here which is attached with it examples, source and DLL file
I hope you can help me by convert these functions to AutoIt include file
I offer you a very serious apology if the participation is a violation of the laws.
I wish I could find here someone to help me.
To download the file please click on this link
http://www.nvda-project.org/nvdaControllerClient/nvdaControllerClient_20100219.7z
and To download the free screen reader,  please following this link
https://www.nvaccess.org/download/

I repeat my apologies and thanks in advance.
 


By boomingranny

Use this UDF to add a console gui to your script (with log file):
It uses the Hidden Autoit window (that you probably didn't even know existed)
Closing Console window will terminate script.
example of console:

#include-once #include <GuiEdit.au3> EnableConsoleGui("example.log") ;example: ;------------------------ ConsoleWrite ("Hello World") For $i = 1 To 10 ConsoleWrite (".") Sleep(200) Next ConsoleWrite ("done") ConsoleWrite(@CRLF) ConsoleWrite ("close me to exit"&@CRLF) While 1 Sleep(1000) WEnd ;------------------------ ;end of example code Func EnableConsoleGui($Logfile="") ;EnableConsoleGUI ;by Daniel Barnes 20/04/2018 ;Uses AutoIt's Hidden window as a console (output only) Global $pidChild ;if we don't have a parent (as the parent window would have our script name) If Not WinExists(StringTrimRight(@ScriptName,4)) Then Opt("TrayIconHide",1) ;get Autoit's hidden window handle local $hWnd = WinGetHandle(AutoItWinGetTitle()) ;move the autoit hidden window to the middle of the screen WinMove($hWnd, "", (@DesktopWidth / 2) - 250, (@DesktopHeight / 2) - 250, 500, 500) ;get the Handle of the edit box in Autoit's hidden window $hEditBox = ControlGetHandle($hWnd,"","[CLASS:Edit; INSTANCE:1]") ;show it WinSetState($hWnd, "", @SW_SHOW) ;set its title = our script name WinSetTitle($hWnd,"",StringTrimRight(@ScriptName,4)) ;Spawn a child "copy" of the script, enabling reading of its console... If @Compiled Then ;2 = $STDOUT_CHILD. This avoids requiring the AutoItConstants.au3 in this sample code $pidChild= Run( FileGetShortName(@ScriptFullPath),@ScriptDir,"",2) Else ;2 = $STDOUT_CHILD. This avoids requiring the AutoItConstants.au3 in this sample code $pidChild= Run( FileGetShortName(@AutoItExe) & " " & FileGetShortName(@ScriptFullPath),@ScriptDir,"",2) EndIf OnAutoItExitRegister("EnableConsoleGui_CloseChildPID") ;read the console, while the child window exists (and the console window is visible) While ProcessExists($pidChild) $ConsoleRead = StdoutRead($pidChild) If $ConsoleRead then $text = StringLeft(ControlGetText($hWnd,"",$hEditBox),65535) If $Logfile Then FileWrite($Logfile,$ConsoleRead) $text &= $ConsoleRead ControlSetText($hWnd,"",$hEditBox,$text) ConsoleWrite($ConsoleRead) ;scroll to bottom of console edit window _GUICtrlEdit_SetSel($hEditBox, 65535, 65535) endif Sleep(250) WEnd exit endif EndFunc Func EnableConsoleGui_CloseChildPID() ;if this func isn't used ;when you close the console gui ;the child "clone" of your script will keep running ProcessClose($pidChild) EndFunc

By Kevin Finnegan

Hi all,
Long time lurker and now forum poster! I'm writing a relatively simple backup script for my firm that automates the copy, compression and organization of Leaver's data on one of our secured NAS systems. I personally found the best method to do this so far was to use 7zG.exe (GUI version of 7Zip which can use command-line too) and it functions quite well!
I would like to retrieve more info on whether any warnings or errors happen in 7Zip during the backup, but I can't quite get my head around the syntax and switches for reading out, it seems any adjustment I make to the RunWait call's string seems to break the backup or give unexpected repercussions! Hopefully its something silly I'm doing as I don't code very often.
Here is the working version:
; Compress the directories one by one in the zip using the listfile.... Local $iPID = RunWait(@ScriptDir & "\bin\7zG.exe a -mx" & $compressionQuality & " -v" & $compressSplitFileSize & " -wc:\temp " _ & $backupToLocation & "\" & $userDirectory & ".7z @bin\listfile.txt -x@bin\excludefile.txt", "", @SW_SHOWDEFAULT, $STDOUT_CHILD) Ultimately I would love to switch entirely to 7za.exe (standalone) so that I can read the progress percentage, current file being uploaded and any warnings or errors could be processed and output to the AutoIT script's GUI I've created rather than jumping in and out of two applications per se.
 


By TheAutomator

A fullscreen console with custom commands!

Introduction:
Hi everyone!
This funny project started as a question in the help section:
https://www.autoitscript.com/forum/topic/174404-edit-detect-key-before-updating-content/
I'd like to share this script with everyone that is interested. 
 
Why would I want it?
You like the old style fullscreen console (like in the old day's), You can add custom commands, You can customize the font a lot more compared to cmd.exe, You can share ideas or add tweaks to the script.  
Still to do:
Write a simple custom programming language to implement this tool. Writing a little help file / pdf to describe my little programming language. Add little sound effects like a beep if there is a syntax error (optional). Clean up and modify Console.Au3 content. Add an option to have to type a login password (optional). Make an optional installer that also gives scripts for this tool a custom icon and open with command. ...Call Neo?  
Thanks to:
xxaviarxx: debugging, some ideas. jguinch: debugging, adding a bunch of tweaks and ideas. kylomas: debugging, new ideas.  
Edits and updates:
Added usage of tab key in edit control Edit has focus now on startup I'm currently rewriting a simple custom programming language to implement this tool.  
UDF download: Console.au3
 
Regards
TheAutomator


By tremolux66

Initial Problem
I've written several scripts with the following sequence:
Execute a program using Run w/stdout+stderr captured Typically processes all the files in one directory tree to populate a second tree Execute a second program (also with Run) to monitor the products of the first program and Display a progress bar (percentage of output files complete) Also monitor the first program's process and exit when it terminates The script then calls ProcessWaitClose (no timeout) on the first program's process and Checks the first program's results Kills the monitor program if it hasn't already exited on its own. Sometimes, ProcessWaitClose returns 1 with @error = 0 and @extended = 0xCCCCCCCC (actually, 0xFFFFFFFFCCCCCCCC), which seems ambiguous: the documentation says that @error = non-zero and @extended = 0xCC... means an invalid PID (unclear what the return value is), and 1 is returned for non-existent processes (but no mention of @extended). The 1/0/0xCC... result seems to occur when the first program exits very quickly (with or without an error). Since the exit value is not available, the script scans the program's output and tries to determine whether it ran successfully. This has gotten complicated and unreliable.
Partial Fix
I've now implemented a much simpler approach that works for most cases:
Modify the monitor program so that it ignores the other program's process (the monitor always gets killed by the script anyway) Execute the monitor program first using Run, then execute the processing program with RunWait When RunWait returns, the child process exit value is available, so the script can ignore its output (which isn't available anyway) If the monitor program is still running, kill it. Remaining Issue
However, there are still a couple of cases where it's necessary to get both the exit value from the processing program and its output. Since RunWait doesn't capture stdout and stderr for the parent script, it's looking like I'll have to call RunWait and redirect the 2 streams to a temp file and then scan it. Also, to do the redirect, I think I'll have to use @ComSpec to execute the processing program, which adds an undesired layer.
Does anybody have a better (cleaner) way to handle these cases?