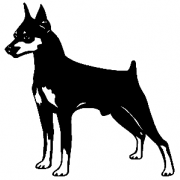 ---
Similar Content

By kcvinu

Hi all,
I have a button created with _GUICtrlButton_Create function. I know that this function returns a handle of button instead of an ID. So i have obtain control ID by calling _WinAPI_GetDlgCtrlID function. After that i have tried the GUICtrlSetBkColor function. But it didnt worked. Any suggestions will be appreciated. Thanks in advance. 
Note : - The window which carries this button is not created with native gui create function. Instead, it is created with CreateWindowEx api function.


By 31290

Hi everyone, hope you are doing fine
Well, I'm currently writing a small script that goes to a certain web page, finds the first link of a specified section and download the file associated to this link.
Depending on the computer that the tool is launched, the script gets the computer model and search in the (provided here) ini file which link to follow.
At first, Dell was kind enough to provide only one link but now, they provide two of them. The first one is now a .txt file (  ) whereas my script has been designed to download only the fist and latest link released for the BIOS Update.

Here's the current code which is working with only the first and latest link of the BIOS category:
So the question is: 
In the case of double links like shown in the picture above, how it is possible to tell the script to download only the link containing an the .exe file?
Of course, I could have changed the array result to [1] instead of [0] [which is working] but it seems that Dell does that randomly and that I deal with a lot of computer models.
Thanks for the help you can provide, 
-31290-
 
SEE_BIOS_LINKS.ini


By mLipok

I have some problems with windows explorers.
Here is my testing snippet:
;~ #RequireAdmin _Example() MsgBox(1, '', '@error = ' & @error & @CRLF & '@extended = ' & @extended) Func _Example() Local $oShell = ObjCreate("shell.application") If @error then Return SetError(1, @extended, 0) Local $oShellWindows = $oShell.windows If @error then Return SetError(2, @extended, 0) If $oShellWindows = Null Then Return SetError(3, 0, 0) Local $iCount = $oShellWindows.Count If @error then Return SetError(4, $iCount, 0) Return SetExtended($iCount,1) EndFunc ;==>_Example Normally this should return in extended number of opened InternetExplorer + WindowsExplorer.
But in some cases I encounter a problem with this, as there happens situation when @extended returns 0 even if I had already opened IE.
Here is one of them:
I have some script which is working fine with IE on about 100 computers.
In this specyfic case this script starts his work, and after few minutes he stoped works.
All the time IE is still responsive, I can click on elements and go to specyfic places.
Restoring the script did not help because _IEAttach () does not work.
All you need to do is restart InternetExplorer.
 
As a result of all my investigation I had done you can see this script snippet above.
In my case My primary script was doing their job, but when he stops, IE was still responsive but this above snippet starts to return @error=0 and @extended = 0 when @extended should be at least =1 (this opened Internet Explorer instance)
QUESTION:
Has anyone already encountered such a problem?
Does anyone know any solution or has an idea for further diagnostics?
 
btw.
I have one solution which would fix it - I mean Windows reinstall, but this is not good solution, as I always like to know the esense of the problem.
 
EDIT:
I know you can say show the script........ this is not possible you have no access to this site, and about 100 computers works well, so this i not related to my script.
The more so that the problem is not related to my main scripts, and the problem is simply how IE behaves - which is illustrated by the above piece of code.
 


By dadalt

Hi!
I have a button where I need to close it!
I was doing through  clicking same position in screen but there are some id's that have different sizes.
What are the possible ways to click this closable button?
Is there a way to close it through id? Is there a way to get it's position through it's ID?  
Thanks in advance!




By Nareshm

i want to repeat this function 
_IELoadWait($oIE, "url 2") $checkb = _IEGetObjById($oIE,"checkb") _IEAction($checkb,"click") $img = _IEGetObjById($oIE,"img") _IEAction($img,"click") _IELoadWait($oIE, "url 1") $btnfy = _IEGetObjById($oIE,"btnvfy") _IEAction($btnfy,"click") until my targeted webpage not found.