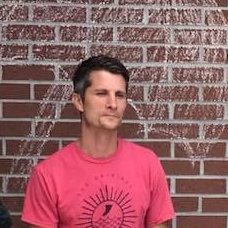 ---
Similar Content

By autotin

Hello I am a first time user of AutoIT with little coding experience and I would REALLY really appreciate your help.
I work in a warehouse where I am responsible for data entry along with a slew of other different tasks such as auditing and managing paperwork. Most of my time is tied up entering info to close receipts of product orders (8-12+ hours for thousands of products). The quantity actually produced by the warehouse is sometimes different from the quantity listed on the reciept (in this case 20). I need to change all the build qty for sublocation "1-WIP" from 20 to the actual quantity 22 and set all other numbers as 0. The form is an iframe coded with jQuery and freezes for 1-2 seconds after every entry and refreshes. As such, it doesn't allow me to use tab and I need to click and type every incorrect field.
I have attached an image as an example from the webapp, FinaleInventory.
I'm thinking that I probably need a macro that has a message box entry where I can type the corrected number entry I want. Then it uses image/character recognition (Tesseract?) to find "WIP" sublocation =,   Move the mouse over to the right to "Quantity" relative to location of WIP If quantity number = entry, then move to next "WIP" image (Not quite sure how to make Tesseract "find next") Elseif quantity number ≠ entry then click quantity number of "WIP" and type corrected entry Scroll down Loop until bottom of page I would greatly appreciate any help, ideas or pointers for this project. Thank you!
-A newbie scripter



By Rammanan

Hi all, Below is my script,
Pls advise me if any wrong on that....File exit in location but the return -1.
FileOpen($file, 0)
   $line = FileReadLine($file)
   MsgBox(0,'',$line)
FileClose($file)
Local $aArray = _FileListToArrayRec($serverpath, "*|*.txt", $FLTAR_FILES, $FLTAR_RECUR, $FLTAR_SORT, $FLTAR_NOPATH)
If @error Then
        MsgBox($MB_SYSTEMMODAL, "Ooops!", "No files found")
    Else
    ;_ArrayDisplay($aArray, "Sorted tree")
           Local $hSearch = FileFindFirstFile($line)
         MsgBox(0,'',$hSearch)
 


By Theodoor

Hi,
I am trying to use the ControlClick in a "save as"-window to select the path of where to save the document.
I found out that when in press the icon in front of the path, i select the path. So I am trying to press that button (i have attached a print screen of this window).
While trying to figure out how i had to use the ControlClick, it said somewhere that i could us Au3Info to find out what title,... i should use with the ControlClick.
The result of the Au3Info I have attached aswel.
The ControlClick that i tried are these: (and none of these even move the mouse)
ControlClick("[CLASS:ToolbarWindow32; INSTANCE:4]", "", "", "Left" ,1 ,10,10)
ControlClick("[CLASS:ToolbarWindow32; INSTANCE:4]", "", "1001", "Left" ,1 ,10,10)
ControlClick("[CLASS:ToolbarWindow32]", "", "", "Left" ,1 ,10,10)
ControlClick("Save project as", "", "", "Left" ,1 ,10,10)
I don't know what I am doing wrong.
Should I use a controlID? is my windowtitle wrong?
Can anyone help me?
Thanks in advance,
Theo




By Trisha

I tried (using AutoIt) to automate a scenario where i  have to open IE with specific URL on my extranet(Xen Desktop or Citrix ) ,from there i need to download  file and then through WinSCP; I  have to move that file to another location that can be access from my Local system using VMWare.
I did as far as the above step. Now i want to navigate from my extranet to my local desktop system. But i am not able to move  from there.Mouse click is also not working.Please find the below screenshot highlighted in YELLOW.
 




By CYCho

Browsers seem to have a built-in feature to insert a check box (Prevent this page from creating additional dialogues) into the message box created by an web site. This check box seems to appear when the same message box is triggered in succession within a short span of time. My problem is that AutoIt cannot read the text of the IE11 message box when this check box is included. I started to experence this after my Windows 10 was updated to Anniversay Update. I would like to know if anyone has experienced the same thing and if there is a solution to let the AutoIt read the text.