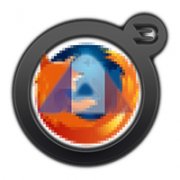 IsPressed_UDF ! v2.3 | Advanced keypress
Started by FireFox,

---
Similar Content

By Tarakesh

I have a situation where the desktop is designed in java swings. The nodes JTree is not allowing me to do checkbox selection using "spacebar". I am able to navigate through the nodes using up, down arrow and a tab. When I reach to the desire node selection, mouse left click is not working due a flaw a JTree core. However since it is selected, if mouse cursor auto moved to the position of the selection and send a "click"  then it should be solved. Any ideas much appreciated. 
the problem with having fixed coordinates are the main windows is divided to 2panels where right panel containing this JTree can be expanded or shrink-ed.



By myspacee

Hello,
need help to remap '<' button and SHIFT+'<'
I made a little editor that allows to my users to write using proprietary codes.
In production we have 2 keys/symbols that i want to 'emulate'. So, when is press on my keyboard :
< = « SHIFT+< = » Try to use help example _IsPressed :
 
#include <Misc.au3> #include <MsgBoxConstants.au3> Local $hDLL = DllOpen("user32.dll") While 1 If _IsPressed("10", $hDLL) Then ConsoleWrite("_IsPressed - Shift Key was pressed." & @CRLF) ; Wait until key is released. While _IsPressed("10", $hDLL) Sleep(250) WEnd ConsoleWrite("_IsPressed - Shift Key was released." & @CRLF) ElseIf _IsPressed("1B", $hDLL) Then MsgBox($MB_SYSTEMMODAL, "_IsPressed", "Close the application.") ExitLoop EndIf Sleep(250) WEnd DllClose($hDLL) but how manage keys combination ?
thank you for any help,
m.


By nacerbaaziz

Hi all
I want a way to get the last key pressed.
I have a program that works with keyboard shortcuts and I want to  give the permission for the user to edit shortcut keys depending on what suits him
i  want to make read-only edit box and the program writes the latest shortcut key pressed
Please help me,
greetings to all
And thanks in advance


By HalleMike

Hello to all,
I've written a script using following part is inserted.
 
Func _CallFolder() ; .... Local $_hDLL = DllOpen("user32.dll") ; .... ; .... While 1 ; .... ; .... If _IsPressed("1b",$_hDLL) then _Terminate($_hDll,$_iPID,$_hGUI) Sleep(10) WEnd ; .... ; .... EndFunc Func _Terminate($_para1, $_para2, $_para3) DllClose($_para1) ProcessClose($_para2) GUIDelete($_para3) Exit EndFunc The script is working right. But on typing "ESC" not only my script is closing all other open programs using "ESC" for termination too going closed.
I've no idea why that happens.
Maybe one of the "profis" can help me on it.
Please ecxuse my bad English but I'm a German trying his best.
Thank you and best regards, HalleMike


By JustinZandee

I want to create a loop which loops a code until for example f2 is pressed.
So I tried something with _IsPressed but it doesn't work.
Local $test = WinActivate("Notepad") Do Send("hi") Until _IsPressed("72", $test)  
I don't know how I can do nothing when pressing f2 because it says "error: _IsPressed(): undefined function.".
I did put 
Send("hi") after Local $test = but it gives the same error.
Does anyone know how to solve this problem? 
Maybe I am wrong and I need to use a whole other Function.. I am new to AutoIT so I am sorry..