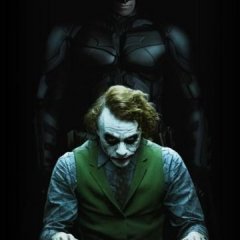 ---
Similar Content

By milkmoron

I am trying to search in a web browser dates XX/XX/XXXX that are also links. I want to click them after and remove them from the array. This is all I have so far. Nothing shows up. What am I doing wrong?
ControlFocus ("Customer Center", "", "")
Local $aArray = StringRegExp('(..)/(..)/(....)', '(..)/(..)/(....)', $STR_REGEXPARRAYFULLMATCH)
For $i = 0 To UBound($aArray) - 1
    MsgBox($MB_SYSTEMMODAL, "RegExp Test with Option 2 - " & $i, $aArray[$i])
Next
 


By FMS

Hello,
Does somebody knows a quick way to split eash word to an array in a text?
I've a text and want to have each word in that text in an array.

I tried to get in some way multiple seperators inside stringsplit but couldn't get it to work.
I hope to get an array like :
$aArray[0] = "PARIJS"
$aArray[1] = "AFN"
$aArray[2] = "Air"
....
sample text: PARIJS (AFN) - Air France-KLM heeft de financieel directeur van het Franse nuts- en vervoersbedrijf Veolia, Philipe Capron, in het vizier om de nieuwe topman van de luchtvaartcombinatie te worden. Volgens de krant La Tribune wordt Capron als favoriet beschouwd om de topfunctie te gaan vervullen. AdChoices Advertentie Volgens bronnen tegen La Tribune is de keuze voor Capron zelfs al gemaakt door Air France-KLM en zal zijn voordracht volgende week worden voorgelegd aan de raad van toezicht bij het bedrijf. Capron zou dan de opvolger worden van de opgestapte topman Jean-Marc Janaillac. In mei trad Janaillac af nadat het hem niet was gelukt buiten de bonden om zaken te doen met het eigen personeel. Sindsdien heeft een interim-bestuur de dagelijkse leiding. De zestigjarige Capron is sinds 2014 financieel directeur bij Veolia. Daarvoor werkte hij onder meer bij mediaconcern Vivendi. Minder macht Overigens zijn er ook geruchten dat de nieuwe topman van Air France-KLM direct een zetel zou krijgen in de raad van commissarissen van KLM. Binnen de Nederlandse divisie, die juist alles op alles zet om minder macht naar Parijs te laten vloeien, is men volgens ingewijden verbolgen over die gang van zaken. ,,Stank voor dank", zo klinkt het in de wandelgangen. Eerder zou Janaillac ook al hebben geprobeerd om een dikkere vinger in de pap te krijgen bij KLM, dat door de bank genomen beter presteert dan haar Franse zustermaatschappij. Dit lukte eerder niet, onder meer door inmenging van het Nederlandse kabinet. AdChoices Advertentie Geruchten Een woordvoerder van Air France-KLM wilde niet reageren op de geruchtenstroom. Het concern gaat er vanuit dat binnen afzienbare tijd een nieuwe bestuursvoorzitter benoemd zal worden. Minister Cora van Nieuwenhuizen (Infrastructuur) wilde evenmin ingaan op geruchten. ,,Ik heb hierover nog geen contact gehad met KLM, dus dat wil ik eerst even afwachten'', zei ze. Tweede Kamerleden spraken deze week tijdens een debat nog maar eens hun zorg uit over de ontwikkelingen bij Air France-KLM. Zij drongen aan op herbevestiging van oude afspraken over de relatief zelfstandige positie van KLM binnen de groep.>Exit code: 0 Time: 28.52  


By WoodGrain

Hi All,
I'd like to replace 'COMMA' with ',' for example:
$myString = "COMMA" StringRegExpReplace($myString, 'COMMA', ',') Now I've tried escaping the ',' in various ways unsuccessfully, such as:
'[,]'
"[,]"
'\,'
[,] seems to work in the pattern, I just can't figure out how to use it in the replace, and it seems everyone online is only interested in removing/replacing commas lol.
I also tried creating and using a variable as the replacement but also didn't work:
$myComma = "," $myString = "COMMA" StringRegExpReplace($myString, 'COMMA', $myComma) I'm sure it's super simple if someone could point me in the right direction - thanks.


By LoneWolf_2106

Hi,
i receive a strange result from splitting strings elements contained in an array .(In attachment the resulting array)
My Array contains strings like:
 
INFO [26.01.2018 13:53:44] [XYZ] [XYZ, XYZ] Delta pack 5.2.25_17.01.2018 server version: 5.2.25_22.01.2018 not available. My code is:
For $a=0 to UBound($Array_info_4) -1 $Array_info_4[$a]=StringSplit($Array_info_4[$a],",",$STR_NOCOUNT) Next I tried also using a second Array to store the result, but the result was the same, like in the attachment.
Where is my mistake? :-)
 
 
 



By rcmaehl

Hi all,
I still suck at regex as always and I need some help. According to the regex tester I normally use this should be working fine but it doesn't....
StringRegExp($sString, "\A[1-9]+[0-9]*(\-[1-9]+[0-9]*)?,*\Z") I basically want to match:
all numbers EXCEPT 0, but including 10, 20, etc with each number separated by a comma and allowing a "-" separated range as a value For example:
1-5,7,10-12 I've spent a couple hours modifying it but I'm not sure where I've gone wrong. Any help would be appreciated!