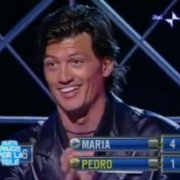 ---
Similar Content

By simonc8

I have a script which executes sleep for a couple of hours then carries out instructions. Does the running AutoIt script prevent the computer from entering sleep mode during this time? If not, is there something I can add to the AutoIt script to keep the computer awake?
Grateful for advice.


By gahhon

Hi,
I have a program that is read data from the .txt file, since the .txt file is only readable, viewable and editable for the admin user.
But how could I lock it with password, or some other technique that can helps to achieve this?
Thanks for the advanced information.


By gahhon

Hi,
How can I the trigger the another button functions without waiting the previous function to finish execute?
Any advise?
I couldn't find any relevant topics via google.
Thanks a lot.


By SharpDressedMan

Hi all,
I need to use ControlMove() on some controls of a hidden GUI window.
This works properly on a GUI window created with default style, but does not work on a GUI window created with style $WS_OVERLAPPEDWINDOW
func GUItest($bOverlapped) $m = GUICreate("test", 200, 100, -1, -1, $bOverlapped ? $WS_OVERLAPPEDWINDOW : -1) $g = GUICtrlCreateButton("test", 0, 0) ControlMove($m, "", $g, 30, 30) GUISetState() endfunc GuiTest(false) ; button 'test' properly moved to (30,30) GuiTest(true) ; button 'test' not moved and still sitting at (0,0) Any reason for this unexpected behavior ?
Any workaround to fix this ?
Thanks for any help


By 2Toes

Hi all..
I'm having slight issue that has be a bit puzzled.
I have an Input control.. After a certain function runs, it Disables that Input control, and sets it to ReadOnly.
When running another certain function, it re-Enables that Input control, and sets the style back to Default.
Which does work, however, when typing into the Input control after re-Enabling it, the text appears as a light gray color, rather than its original black color.
I'm sure there's a simple solution here.. But what that is, appears to be beyond me.
Here is a simplified example code:
#include <ButtonConstants.au3> #include <EditConstants.au3> #include <GUIConstantsEx.au3> #include <WindowsConstants.au3> #Region ### START Koda GUI section ### Form= Global $Form1 = GUICreate("Form1", 245, 215, 192, 124) Global $disableBTN = GUICtrlCreateButton("Disable", 32, 64, 75, 25) Global $enableBTN = GUICtrlCreateButton("Enable", 128, 64, 75, 25) Global $Input1 = GUICtrlCreateInput("", 32, 120, 169, 21) GUISetState(@SW_SHOW) #EndRegion ### END Koda GUI section ### While 1 $nMsg = GUIGetMsg() Switch $nMsg Case $GUI_EVENT_CLOSE Exit Case $disableBTN disable() Case $enableBTN enable() EndSwitch WEnd Func disable() GUICtrlSetState($Input1, $GUI_DISABLE) GUICtrlSetStyle($Input1, $ES_READONLY) EndFunc Func enable() GUICtrlSetState($Input1, $GUI_ENABLE) GUICtrlSetStyle($Input1, $GUI_SS_DEFAULT_INPUT) EndFunc  
Any help would be greatly appreciated
Thank you in advance!