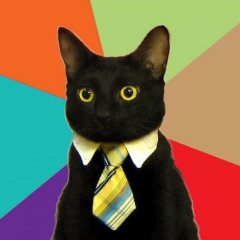 ---
Similar Content

By jwhausk

Hi, I would like a script to open Edge and navigate to 2 different pages
Open Edge tab 1 www.MyHomePage.com,  Tab 2 www.google.com
Thank you, John


By jantograaf

Hi all,
I'm having some trouble restoring a program which uses a normal AutoIT-GUI and is used as a ToolKit for our customers to open different (external) tools, check their network connections or ping different destinations. Almost all customers are running this script on Win7 x64. 
What do I want to do?
When the program is already running and the user tries to start it for a second time, it should exit the second instance after activating/restoring the first instance.
What did I do to integrate this?
I used a little piece of script found on the forums to prevent opening a second instance and modified it as follows:
$g_szVersion = "VSOL ToolKit" If WinExists($g_szVersion) Then Local $gState = WinGetState($g_szVersion) MsgBox(0,"","gState = " & $gState) ;For debugging purposes WinSetState($g_szVersion,"",@SW_SHOW) MsgBox(0,"","gState = " & $gState) ;For debugging purposes WinSetState($g_szVersion,"",@SW_RESTORE) MsgBox(0,"","gState = " & $gState) ;For debugging purposes WinActivate($g_szVersion) Exit EndIf AutoItWinSetTitle($g_szVersion) I have tried it with only the @SW_SHOW, only the @SW_RESTORE, both of them in a different order, same difference, it doesn't work.
What does happen then?
It detects the current state (when it's minimized) as '5', which means enabled and hidden. After setting the state to show, the state changes to 7. Restoring doesn't change the state. But what is really odd, is that the window doesn't appear but AutoIt seems to create a néw window with the same title as the existing one. 

It doesn't matter if the window was originally minimized by clicking the minimize button in the GUI or by a line of code in my script. For example, when users open a software package from within my script, a similar function to this one will be called:
Func VSOL_FFTOOLS_SHOW_DOWNLOADS() GUISetState(@SW_MINIMIZE,$VSOL_BACKEND) ShellExecute(@UserProfileDir & "\Downloads") EndFunc The only thing that does work, is when the window is running in a non-minimized state (somewhere behind the current window), it gets activated and receives the focus when trying to start the second instance.
If anyone could help me out with this one, I'd be forever thankful :-)
Thanks in advance!
Kind regards,
Jan Geurts


By rudi

Hello,
usually I do Win automations, so I have no skills at all to handle HTML forms :-/
The script to catch and syntax check  the required information from Excel is done.
Now I'd like to automate the upload using this form, too:
 
http://flashcardsdeluxe.com/flashcards/Upload.aspx
What browser is easiest to do so? (IE, Chrome, FF) The Values $DeckCode, $DeckName, $DeckDefinition shall go to their HTML form fields finally "click" the button "upload flashcards" <table width="70%" class="cssCenter" border="0"> <tr> <td style="width: 1%">Deck&nbsp;Code</td> <td style="width: 100%"><input name="ctlDeckCode" type="text" id="ctlDeckCode" style="width:50%;" /> (no spaces allowed)</td> <td></td> </tr> <tr> <td style="width: 1%">Deck&nbsp;Name</td> <td style="width: 100%"><input name="ctlDeckName" type="text" id="ctlDeckName" style="width:50%;" /> (optional)</td> <td style="width: 1%" align="right"><input type="submit" name="ctlUpload" value="Upload Flashcards" id="ctlUpload" /></td> </tr> <tr> <td valign="top" style="padding-top: 5px" >Flashcard&nbsp;Text</td> <td colspan="2"><textarea name="ctlFlashcardText" rows="2" cols="20" id="ctlFlashcardText" style="height:280px;width:100%;"></textarea></td> </tr> </table> If someone kindly could jump in showing how to address just one of the input fields and how to "click" the "upload flashcards" button, I should be able to do the rest myself.
TIA, Rudi.



By TheWizEd

It seems AutoIt for Chrome is no longer working.  It's not in Google Store so not able to enable.  I can download the crx and drag to chrome but I can't figure out any way to enable the extension.


By zxc3

Are there any examples of a script for Сhrome that allows you to check whether the information in the browser window has changed with a certain periodicity and signal this for 32-bit Windows.