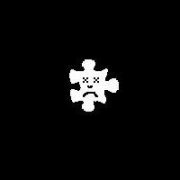 ---
Similar Content

By TheDcoder


ProxAllium
ProxAllium is a GUI frontend to Tor, it aims to make the usage of Tor easier by directly exposing its SOCK5 proxy which can be used to access the Tor network. The GUI is designed to be simple and user-friendly and it has a few other features... namely:
Fully portable - doesn't write outside its own directory Integrated with Tor via the controller interface and properly communicates with it Minimize to tray Option to start with Windows Interface to configure bridges if Tor is censored in your region Many customization options are available via the config.ini file Screenshots:
The code is made with pure AutoIt, is fully open source and you are free to adapt it to your needs
The GitHub repository hosts all the releases and code. As a bonus it has a somewhat sparsely documented Tor UDF which can be used to control Tor, the code also demonstrates the proper usage of my Process UDF which might be interesting if you want to deal with processes.
 
As some of my friends know, I no longer use Windows as my main operating system. I switched to Linux a few months back as my primary operating system and haven't looked back since. Unfortunately that meant I could no longer use my own program due to it being Windows only... after a few months of playing around with C and making a basic program, I have decided to rewrite all of ProxAllium into C and make it cross-platform. Sadly this means that the AutoIt version of ProxAllium will not receive any major updates now.
Let me know if this is something you guys would use, I used it daily with my IRC client to connect via Tor (to protect my I.P). I hope you enjoy using my program!


By morion84

Hi, when I call a MsgBox function I can use a "$MB_SERVICE_NOTIFICATION" flag so it will be displayed "on the current active desktop, even if there is no user logged on to the computer.". That works just great. Is there a way to do the same to Autoit GUI Form so it will be visible on desktop even if running from system account and user is not logged?


By remin

I do have one autoit script file with multiple functions.
p.e.
 
#include <ButtonConstants.au3> #include <GUIConstantsEx.au3> #include <WindowsConstants.au3> #include <String.au3> #include <GuiButton.au3> #include <Constants.au3> #include <EditConstants.au3> #include <Misc.au3> #include <MsgBoxConstants.au3> #include <HotString.au3> Func ACase() $Form4=GUICreate("ACase", 100, 195, 290, 142) etc etc GUISetState(@SW_SHOW, $Form4) While 1 $nMsg = GUIGetMsg() Switch $nMsg Case $GUI_EVENT_CLOSE SUB_Write2ini(....) ;I write a few things in an ini file Case $a Case $b etc EndSwitch WEnd EndFunc Func BCase() $Form5=GUICreate("BCase", 100, 195, 290, 142) etc etc GUISetState(@SW_SHOW, $Form5) While 1 $nMsg = GUIGetMsg() Switch $nMsg Case $GUI_EVENT_CLOSE SUB_Write2ini(....) ;I write a few things in an ini file Case $a Case $b etc EndSwitch WEnd EndFunc When I activate the 1st function (ACase), using a shortcut and the 2nd function (BCase) (with a different shortcut) and I click on a button in whatever of these 2 Gui's, I can't use the other Gui anymore. It doesn't do the right thing as if autoit only remembers the Gui I first used.
What did I wrong? How can I let autoit know which GUI is active and to connect to the function of that Gui?
Hope I made myself clear.
 


By Sven-Seyfert

Hi Community,

I use a UDF by @smashly to play a video in a GUI. That works fine for my main monitor.
But when I change the X and Y positions of the GUI (also for the video) to my second or third monitor, the video plays, I can hear the sound of it, but I don't see the video.

I debugged the UDF and checked the Microsoft description for MCI Command Strings which are used in the UDF (docs.microsoft...) - everything is fine, so I got no clue why the video isn't displayed.

PlayVideoTest.au3:
 
VideoInGui_by_Smashky.au3 (UDF):
 
The example video:
 
It would be great when anyone can help .
Is there maybe a other way to play (display videos in GUI)?

Thanks for any suggestion - I'm grateful!
Sven


By WoodGrain

Hi guys,
 
I've written a script that will move my mouse to a location on the screen whenever my remote access software becomes active, the problem I have is that as soon as the remote access software becomes active it appears to capture the mouse and keyboard so nothing happens when I use MouseMove().
 
Is there any way around this?
 
Thanks!