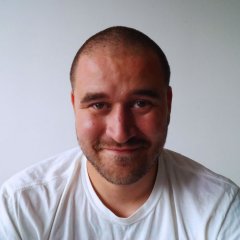 Running PS1 Script with Parameters
Started by Vivaed,

---
Similar Content

By TLOTS

Hi!
I'm triying to get the session id to close automatically a RDP session.
I tried doing this:
#RequireAdmin #include <Constants.au3> $DOS = Run('C:\Windows\System32\query.exe user', "", @SW_HIDE, $STDERR_CHILD + $STDOUT_CHILD) ;Run(@ComSpec & " /c " & 'Query User', "", @SW_HIDE, $STDERR_CHILD + $STDOUT_CHILD) ;Run(@ComSpec & " /c " & 'quser', "", @SW_HIDE, $STDERR_CHILD + $STDOUT_CHILD) ProcessWaitClose($DOS) $Message = StdoutRead($DOS) MsgBox(0,'',$Message) But the $Message is always empty, if I execute any of these commands in a cmd window, it works
Any idea on why is this falling? there is another way to get this info?
 
PS: Sorry for my english, i'm not native.


By chacoya121

please help, how to write script for multiple choice question
in GUI
-single program
-add more question to program
example:
1. this is the question
a. answer a
b. answer b
c. answer c
d.answer d
- 300 questions +  700 answers
please give me some tips to create a script
read and write file from notepad, that mean u need notepad attach?
 
 


By antonioj84

I did not see any example like this one
I type that line at the dos  cmd prompt and it's run I am wondering , how to do the same with autoit
 
$step3Cmd = "d:\ClientAdmin\RetailPatch\retailPatch.bat storeregister r07v06 stop-pos-and-change-N"  


By FrancescoDiMuro

Good morning AutoIt community!
Today, I'm here to ask you if you know how to run an .exe from cmd.exe ( Command Prompt )...
My intention is to read a .ini file where I store an information that has to be included in the shell, and run an .exe with that information...
I'll give you an example
Local $aFileCartellaAuditCopy = _FileListToArray($sPercorsoAuditCopy, "*.txt") If @error Then MsgBox($MB_ICONERROR, "Errore!", "Errore durante la lettura della lista dei file nella directory" & @CRLF & $sPercorsoAuditCopy & @CRLF & "Errore: " & @error) Return False Else Local $iPID = Run("cmd.exe" & ' /k "C:\Users\Portatile-60\Desktop\HmiCheckLogIntegrity.exe" "C:\Users\Portatile-60\Desktop\AuditTrailDosaggio0_20170327_151335_DOSAGGIO_PW_01.txt"') ; & " /k " & '"' & $sHmiCheckLogIntegrity & '"' & " " & '"' & $sPercorsoAuditCopy & "\" & $aFileCartellaAuditCopy[1] & '"', "", @SW_SHOW, $STDOUT_CHILD) Return True EndIf This code is in a function, that returns False if it can retrive at least a file from the path stored in the .ini file...
Else
I would like to run the Command Prompt with the .exe and with a parameter of that .exe, but it seems to not work properly.

Could please anyone tell me why?

Thanks  


By Meobdg

Hi, I have a problem, my functions do not work with each other. Separately, each works very well. Features that do not work together it's loot() and  pos1(). It looks that after spreadsheet function loot() script stops working even though everything is in the While 1-Wend loop.  Can someone help me please?