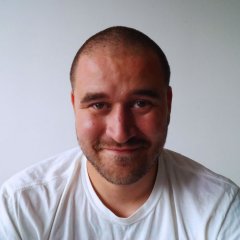 Running PS1 Script with Parameters
Started by Vivaed,

---
Similar Content

By FrancescoDiMuro

Good morning AutoIt community!
Today, I'm here to ask you if you know how to run an .exe from cmd.exe ( Command Prompt )...
My intention is to read a .ini file where I store an information that has to be included in the shell, and run an .exe with that information...
I'll give you an example
Local $aFileCartellaAuditCopy = _FileListToArray($sPercorsoAuditCopy, "*.txt") If @error Then MsgBox($MB_ICONERROR, "Errore!", "Errore durante la lettura della lista dei file nella directory" & @CRLF & $sPercorsoAuditCopy & @CRLF & "Errore: " & @error) Return False Else Local $iPID = Run("cmd.exe" & ' /k "C:\Users\Portatile-60\Desktop\HmiCheckLogIntegrity.exe" "C:\Users\Portatile-60\Desktop\AuditTrailDosaggio0_20170327_151335_DOSAGGIO_PW_01.txt"') ; & " /k " & '"' & $sHmiCheckLogIntegrity & '"' & " " & '"' & $sPercorsoAuditCopy & "\" & $aFileCartellaAuditCopy[1] & '"', "", @SW_SHOW, $STDOUT_CHILD) Return True EndIf This code is in a function, that returns False if it can retrive at least a file from the path stored in the .ini file...
Else
I would like to run the Command Prompt with the .exe and with a parameter of that .exe, but it seems to not work properly.

Could please anyone tell me why?

Thanks  


By Meobdg

Hi, I have a problem, my functions do not work with each other. Separately, each works very well. Features that do not work together it's loot() and  pos1(). It looks that after spreadsheet function loot() script stops working even though everything is in the While 1-Wend loop.  Can someone help me please?
 
   


By AnonymousX

Hello,
What command would I use to open the following folder directories for:
Computer/This PC (windows 7/Windows 10)
Libraries\documents
Libraries\Pictures
I know:
 Run("Explorer.exe " & $filepath) ShellExecute($filepath) can be used to open folder locations when you type in the full directory such as "C:\Users\%username%\Documents" but I'm trying to figure out how to use these windows short paths. 
Thanks,


By StMaSi

I'm attempting to code a Run or RunWait command that is a little on the long side and contains multiple sets of embedded quotes (as it would be issued from a CMD prompt), but can't for the life of me figure out the containing quotes as pertains to AutoIt. Here's the one-line command as it would be issued via a CMD prompt...
"\\AppServ\G$\Connectivity\Clients\Citrix\Receiver\14.5.0.10018\CitrixReceiver.exe" ADDLOCAL="ReceiverInside,ICA_Client,WebHelper,SSON,AM,SELFSERVICE,USB,DesktopViewer,Flash,Vd3d" ALLOWADDSTORE=A ALLOWSAVEPWD=A ENABLEPRELAUNCH=Y ENABLE_SSON=Yes STORE0="AppStore;https://receiver.domain.net/Citrix/Apps/discovery;on;AppStore" /EnableCEIP=false /includeSSON /noreboot /silent I've tried so many different combinations of surrounding quotes with Run and RunWait, I just don't understand why it's this difficult to get past this.
Can anyone assist with this?
Thank you.


By WoodGrain

Hi guys,
This is probably an obvious one, but I really don't use this command at all so am hoping you can spot my mistake.
I'm running a powershell script on a schedule with the following script in a function, the function is being called in a loop, but the console process is not closing in the background and I end up with a bunch of console windows running in the background:
Run(@comspec & ' /k PowerShell.exe -STA -NonInteractive -ExecutionPolicy ByPass -Command "& ''Z:\Powershell\365\GetNextDetails.ps1'' "', "", @SW_HIDE) Thanks!