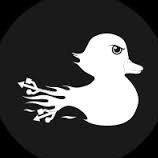 ---
Similar Content

By nacerbaaziz

Hi dear
With this script you can print Unicode text in the CMD screen
the script is  easy to use
just you  write the text that contains Unicode in the first input
and the script automatically reflect the code in the second input
 you can copy the text to the clipboard
or you can try printing the text in the CMD window
I apologize to everyone for colors and shape if not appropriate
I'm a blind man and I do not see
Thank you for your understanding
Greetings to all of youCmdUtM.au3


By Simpel

Hi.
Thanks to this post (https://www.autoitscript.com/forum/topic/189553-writing-to-cmd/?do=findComment&comment=1361142) I can now write a helpfile to the cmd when for instance passing parameter -h or -help at cmd. But then cmd is blocked by the script (I had to free it with CTRL+BREAK):
#include <WinAPI.au3> _WinAPI_AttachConsole() $hConsole = _WinAPI_GetStdHandle(1) _WinAPI_WriteConsole($hConsole, "Print helpfile................" & @CRLF) Inside MSDN Library then I found this sentence: A process can use the FreeConsole function to detach itself from its console.
But I don't find something like _WinAPI_FreeConsole(). How can I do it in another way?
Regards, Conrad


By TheAutomator

A fullscreen console with custom commands!

Introduction:
Hi everyone!
This funny project started as a question in the help section:
https://www.autoitscript.com/forum/topic/174404-edit-detect-key-before-updating-content/
I'd like to share this script with everyone that is interested. 
 
Why would I want it?
You like the old style fullscreen console (like in the old day's), You can add custom commands, You can customize the font a lot more compared to cmd.exe, You can share ideas or add tweaks to the script.  
Still to do:
Write a simple custom programming language to implement this tool. Writing a little help file / pdf to describe my little programming language. Add little sound effects like a beep if there is a syntax error (optional). Clean up and modify Console.Au3 content. Add an option to have to type a login password (optional). Make an optional installer that also gives scripts for this tool a custom icon and open with command. ...Call Neo?  
Thanks to:
xxaviarxx: debugging, some ideas. jguinch: debugging, adding a bunch of tweaks and ideas. kylomas: debugging, new ideas.  
Edits and updates:
Added usage of tab key in edit control Edit has focus now on startup I'm currently rewriting a simple custom programming language to implement this tool.  
UDF download: Console.au3
 
Regards
TheAutomator


By hcI

Hello I would like to know if there is a way to return a sentence in cmd when I launch from it (because I add arguments).
For example, diskpart.exe which help to manage the key and hdd connected, when you launch it with the parameter "/f" the app return a sentence saying that it don't recognize the parameter "/f" and it return the sentence in the cmd where i started the application, not a new one.
That's what I want to do but I couldn't find anything that would solve my problem on internet and on AutoIt like ConsoleWrite / ConsoleWriteError (don't work).
 
Thanks


By luckyluke

Hello,
Im trying to read the output from CMD using Dllcall, here is my code:
#include <WinAPI.au3> #include <array.au3> Global Const $STD_OUTPUT_HANDLE = -11 Global Const $_CONSOLE_SCREEN_BUFFER_INFO = _ "struct;int dwSizeX;" & _ "short dwSizeY;" & _ "short dwCursorPositionX;" & _ "short dwCursorPositionY;" & _ "short wAttributes;" & _ "short Left;" & _ "short Top;" & _ "short Right;" & _ "short Bottom;" & _ "short dwMaximumWindowSizeX;" & _ "short dwMaximumWindowSizeY;endstruct" $pCmd = Run( "cmd.exe" ) Sleep(1000) $hCmd = WinGetHandle("") ConsoleWrite('handle:' & $hCmd & @CRLF) $aRet = DllCall("kernel32.dll", "int", "AttachConsole", "dword", $pCmd) ;_ArrayDisplay($aRet) If $aRet[0] <> 0 Then $vHandle_data='' $vHandle='' $vHandle_data = DllStructCreate($_CONSOLE_SCREEN_BUFFER_INFO) ; Screen Buffer structure $aRet1 = DllCall("kernel32.dll", "hwnd", "GetStdHandle", "dword", $STD_OUTPUT_HANDLE) if not @error Then $vHandle = $aRet1[0] $aRet = DllCall("kernel32.dll", "int", "GetConsoleScreenBufferInfo", "hwnd", $vHandle, _ "ptr", $vHandle_data) MsgBox(0, '1',DllStructGetData($vHandle_data, 'dwSizeX') & _WinAPI_GetLastErrorMessage()) EndIf It did not work, i got the message 'The handle is invalid'. Please help?
Thank you in advance!