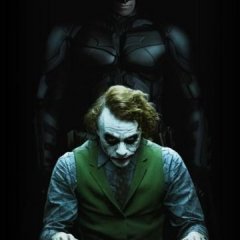 ---
Similar Content

By Rskm

Hi, for a script of mine, I wish to keep a time frame on till how the program will work.. basically, I want the program to read the date and if the read date < 'a particular date', the program continues, else it exit. I don't want to read the time from the computer as the program can be fooled by resetting the pc time. is there a way to read time from internet - so that the user cannot fool the program by date reset? thanks


By Piotr_Hodl

Hi guys,
 
My post is more architecture related than the actual autoit script.
Currently I have a java tool that makes a connection to a azure Windows VM using WINRM.
Then I "grep" the session ID of RDP and using psexec I execute my autoit script on the session ID of the RDP (This assumes that I need to have already a RDP connection established).
The script runs perfectly when I have a RDP session maximized/opened. If I minimize the RDP window some commands do not work, as for example the Send command.
I do understand that it has to do with the window not being active, even though the script is executed remotely.
https://www.autoitscript.com/wiki/FAQ#Why_doesn.27t_my_script_work_on_a_locked_workstation.3F
 
My goal is to be able to run the autoit scripts with no limitations, like I was running in my local machine.
 
One important thing, all the flow is being triggered from a linux machine with no GUI. So that is why, I am using a jar file to start the winrm connection.
 
So to sum up:
starting server: centos with no GUI
remote server: azure win 10
goal: from starting server, launch autoit script that is on remote server
 
Thanks
Piotr
 
 
 


By Nareshm

Its Possible To auto Login with autoit script ?


By Pintu

Good evening guys,
i'm having a problem, not about the code (i'm only thinking about it at the moment) but about the way i can do it.
I have a webpage (photo N.1) it has some elements in it.
I need only the table (photo N.2), looking at the code and with _IEFunctions i can easy find the table but how i can i "copy" it?
As i said it's really easy to found with a script but what should i do then? Copy the source? And how can i display it to the user?
In my head i'd like to display it inside a GUI, is that possible?
 
Thanks in advance
 
Edit: Posted 2 times same photo. Now should be OK

 



By ur

With  ProcessList ( ["name"] )  we are able to get the running process list from the local machine.
 
Is there anyway to get the list from Remote machine, more precisely to get to know the status whether a particular application is running or not on remote machine using AutoIT?
 
We can implement through PSList.exe, but again we need to parse the text of it to read the output.
Is there any direct UDF in AutoIT?