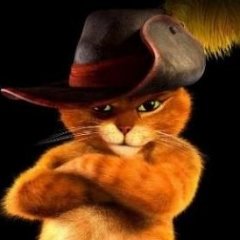 How to change control font which created with control related UDFs like GuiButton.au3 ? - [SOLVED]
By kcvinu, in AutoIt GUI Help and Support

---
Similar Content

By nacerbaaziz

hi dears, i have an question please if you can help me.
i maked an program to do some functions
and this program works with the global hot keys
i added an option to the users to change the hot keys
when i searched about how to do that i found this UDF
GUIHotkey.au3
http://www.autoitscript.com/forum/index.php?showtopic=107965
but the problem here that this UDF cant be detect the win key.
can you help me to add it, or if there are any others UDFSS wich do that work please give me some.
i hope that my question is clear for you.
thanks in advance


By Silas

Hello everyone,
I have a radio button ($Radio1), which I want to disable as soon as another one get's checked (Radio5). (The system fails if the radio button i'm troubling with also gets checked).
I know how to disable him:
If GUICtrlRead($Radio1)=1 And Not BitAND(GUICtrlGetState($Radio5), $GUI_DISABLE) Then GUICtrlSetState($Radio5, 128) But if i try to enable $Radio5 again, after $Radio1 isn't checked anymore, it fails:
If GUICtrlRead($Radio1)=Not 1 And Not BitAND(GUICtrlGetState($Radio5), $GUI_ENABLE) Then GUICtrlSetState($Radio5, 64)  
Anyone knows why?


By xtcislove

Hello,
as a start in Autoit i tried something i was missing since im using Autoit. 

I build a custom MessageBox which has a large amount of custom options and which scales its size on the parameters you set. 

Aviable Settings:
-Title
-Unlimited Buttons
-Text Color (Buttons, Text)

-Background Color (Msgbox, Buttons, Label) 

-Button Timeout
-Autoclose Timeout
-Icon (Default, No Icon, Custom)

-Label/ Button Style. 
-Transparency

I tried to keep this as close as i could to a Msgbox i was used too on my batch times.

After i was ready i realised, @Melba23 probably build a way better msgbox which would have suit my needs enterly, anyway thanks to @Melba23 because i use his Stringsize UDF. 

 
 
local $Message = _sMsgBox("Test", 6, "Continue?") if @extended <> -1 Then MsgBox(0, @extended, $Message&" Button pressed")  
ScalingMessageBox.au3


By Gowrisankar

Dear members, 
I am working on a project where, emails from outlook are to be read and moved to various folders within the mailbox, based on the content of the emails.
I used the below code for moving mails. It works fine when I run it against individual mail ids. But when I run it on Shared mailbox, the mails are not moved to respective folders.
_OL_ItemMove($oOutlook, $sEntryId, Default, $sDestinationFolder) The value of $sEntryId is saved in an excel report initially. The current process reads the $sEntryId from the excel and passes it to "_OL_ItemMove" statement.
Requesting the guidance of the forum members in this issue.


By FrancescoDiMuro

Good evening everyone
I am working with Word UDF ( thanks @water! ), and, especially, with the function _Word_DocFindReplace().
The replace does work everywhere in the document, but, it does not work in Headers or Footers.
Am I missing something or am I forced to use the code below?
I have already looked in the Help file ( about _Word_DocFindReplace() ), but there are no mentions about replace text in Headers/Footers.
Sub FindAndReplaceFirstStoryOfEachType() Dim rngStory As Range For Each rngStory In ActiveDocument.StoryRanges With rngStory.Find .Text = "find text" .Replacement.Text = "I'm found .Wrap = wdFindContinue .Execute Replace:=wdReplaceAll End With Next rngStory End Sub Thanks everyone in advance


Best Regards.