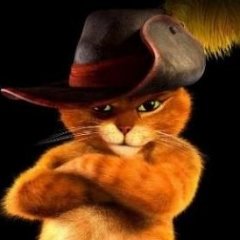 A little Tool for creating GUIRegisterMsg Function
Started by kcvinu,

11 posts in this topic
Create an account or sign in to comment
You need to be a member in order to leave a comment
Sign in
Already have an account? Sign in here.
Sign In Now
---
Similar Content

By AndyS01

I recently installed AutoIt and SciTE4AutoIT and when I edit a file and change the editor's screen position and size, then exit and edit the file again, the editor reverts to the original GUI metrics. My laptop is running Windows 7 Professional, 64 bit OS.   I have a laptop with the same software, but 32 bit OS and it  works OK.


By YashShrivastava

Hi Experts,
I am getting error: _ExcelBookOpen() undefined function in auto IT scite whenever i execute any program using functions.
i defined the functions name also but this error is not getting resolved.
_ExcelBookOpen(): undefined function
_ExcelReadCell():undefined function
require your inputs to fix this issue. I'm going through the forums and examples, but can't find anything and follow the suggestions but this issue hasn't got resolved.
 


By Jos

Merged the SciTE 3.7.3 source into our version and several other changes and fixes to the supporting utilities.
Enjoy,
Jos
Addition/Changes/Fixes in the current installer:
-------------------------------------------------------------------------------------------------- 24-2-2017 *** Merged the SciTE v 3.7.3 by Neil Hodgson with our own version of SciTE. (Jos) *** Updated AutoIt3Wrapper v17.224.935.0 (Jos)     - 16.612.1119.1 Fixed #AutoIt3Wrapper_Run_Stop_OnError=N, avoiding to stop even when No or not  specified.     - 16.612.1119.2 Fixed #AutoIt3Wrapper_Run_Stop_OnError=N, avoiding to stop even when No or not  specified.     - 16.612.1119.3 Added warning for #AutoIt3Wrapper_UseX64 in case #pragma(out,..)  is used. *** Updated Au3Stripper v17.224.935.0 (Jos)     - 16.612.1119.1 Fixed issue which sometimes was stripping a global const incorrectly     - 16.612.1119.2 Fixed /maxiterations parameter not recognised     - 16.612.1119.3 Fixed increased the max #Au3Stripper_Ignore_Variables to 500 and for #Au3Stripper_Ignore_Funcs to 200     - 16.612.1119.4 Fixed regression introduced in 16.612.1119.1 *** Updated SciTEConfig v17.224.935.0 (Jos)     - 16.306.1119.1 ... *** Updated Tidy v17.224.935.0 (Jos)     - 16.612.1119.1: Fixed Sort_Func function bug when the source contains a BOM. *** Updated CodewiZard v1.5.4.0 (Cyberyeye)     - Fix Icon Ressource Number for Messagebox Tab & ToolTip Tab     - Check/Fix missing includes using AutoIt3Wrapper_Add_Constants=y     - Added Opt("MustDeclareVars", 1) to fix undeclared variables     - Replaced msgbox() magic number by constant name     - Added GUISetIcon var (au3.ico)     - Removed unusefull old AutoIt3Wrapper directive *** Updated Abbreviations (mLipok)     - Updated au3abbrev.properties and helpfile page. --------------------------------------------------------------------------------------------------
==> ScitillaHistory page containing all SciTE-Scintilla updates.
==> Visit the SciTE4AutoIt3 Download page for the latest versions
==> Check  the online documentation for an overview of all extra's you get with this installer.
 


By TheDcoder

Hello, I just noticed something strange... all of the "Tools" in SciTE's tools menu have disappeared!

I am sure that I saw them yesterday... don't know what happened today ! I am using SciTE v3.6.6 which I believe is the latest version... Thanks in Advance!


By algiuxas

Hello,
I'm having some problems with SciTe, when I copy and paste, select text, or etc., there's sometimes text blinking(not the cursor, but the whole text!), or black lines, they blink(like cursor do).

When I reinstalled AutoIt all SciTe settings were left, and when I open up scite editor, I had same problem. (Btw., I use theme)

How to fully uninstall AutoIT and SciTE, and install it again without leaving any settings or etc.?

 
Solved: System restore helped me...