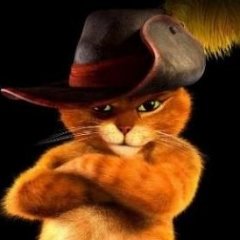 A little Tool for creating GUIRegisterMsg Function
Started by kcvinu,

11 posts in this topic
Create an account or sign in to comment
You need to be a member in order to leave a comment
Sign in
Already have an account? Sign in here.
Sign In Now
---
Similar Content

By Skysnake

Scite comes up occasional, almost incidentally, in some support topics.  I have not found a "Scite" topic in the forums, so this is where I will start.  I have recently been using Scite intensively, specifically with a large project and I have certain issues.  I know that Scite is not an AutoIt product, but it is so closely integrated to the core release that it makes sense to raise issues and request support here.  If this is not the right please refer me to the right forum.
Thx
 
Skysnake


By TrashBoat

I've messed around in scite theme settings and it left this blue bar , how can i get rid of it?
Image (imgur)
 



By rudi

Hello,
very propably this has been asked before, well, I miss the thread(s) ...
Is there a command line switch to tell the SciTE setup EXE to install silently ("/S") *AND* to end up with "edit" (instead of "run") as system wide default action for *.au3 files?
 

 
As it can be done with the config tool:
https://www.autoitscript.com/autoit3/scite/docs/SciTE4AutoIt3/SciTEConfigb1.PNG
 
Regards, Rudi.


By Skysnake

I have read the Tutorial. Used the Help File and used an example script by @Melba23.  I am still struggling.
To use GUIRegisterMsg one needs the following
a control in the GUI a GUIRegisterMsg instruction in the GUI to link the control to the WM_COMMAND function a Case statement in the Switch loop to run it a WM_COMMAND function and a processor function... Mine looks like this
;~ ; QuickSearch combo box $g_cbQwkSrch = GUICtrlCreateCombo("", 8, 26, 180, 17) ; start blank GUICtrlSetTip($g_cbQwkSrch, "Type to search", "QuickSearch") GUIRegisterMsg($WM_COMMAND, "__WM_COMMAND_QWKSEARCH_CMB") ;------------------------------------ ; use in Switch Loop ;~ ; QuickSearch Case $g_cbQwkSrch ConsoleWrite("221 Case $g_cbQwkSrch" & @CRLF) ;-------------------------------------- Func _QwkSrch_Edit_Changed() ConsoleWrite("41 _QwkSrch_Edit_Changed" & @CRLF) ; Autocomplete the edit _GUICtrlComboBox_AutoComplete($g_cbQwkSrch) ; Change the label to match the autocompleted edit entry EndFunc ;==>_QwkSrch_Edit_Changed Func __WM_COMMAND_QWKSEARCH_CMB($hWnd, $iMsg, $wParam, $lParam) ; GUIRegisterMsg($WM_COMMAND, "__WM_COMMAND_QWKSEARCH_CMB") ConsoleWrite("50 _WM_COMMAND_QWKSEARCH_CMB fired " & @CRLF) Local $Found = '' #forceref $hWnd, $iMsg If $lParam = GUICtrlGetHandle($g_cbQwkSrch) And BitShift($wParam, 16) = $CBN_EDITCHANGE Then ; Our combo edit content has changed ; get data from source ---------------------------- Local $datafromsource = fFindFilesForQuickSearch($stringtofind) ; datafromsource convert to Combo friendly format ; Add data to combo _GUICtrlComboBox_BeginUpdate($g_cbQwkSrch) GUICtrlSetData($g_cbQwkSrch, $Found) _GUICtrlComboBox_EndUpdate($g_cbQwkSrch) EndIf _QwkSrch_Edit_Changed() ; Action this function EndIf EndFunc ;==>_WM_COMMAND_QWKSEARCH_CMB Func fFindFilesForQuickSearch($stringtofind) ; helper function for QuickSearch ; get data here Return $aResult EndFunc ;==>fFindFilesForQuickSearch Now the following:
Can I declare the variable $g_cbQwkSrch in Global, then use in multiple functions - reassigning different combo's to it as I go along? Should GUIRegisterMsg be expressly de-registered, or does that happen automatically at GuiDelete()? Where is the best/correct place to call GUIRegisterMsg? With the creation of its control, before the GUISetState, or before the start of the loop? The Help File contains this entry, what is the intent?  Must this always be called with four args, or a max of four...   !!! To make the user function workable you have to define it with maximum 4 function parameters otherwise the function won't be called !!!

By tremolux66

I use a monospace font for editing AutoIt scripts in SciTE (currently, CourierNew 9pt). Regardless of what font size I set in the configuration, when I start SciTE to resume editing the script text is one size smaller than I specified. When I type Ctrl+<numpad-slash> the text changes to the desired size. The same is true of the output pane, and I have to reset the size for both areas every time I start SciTE.
IIRC, I've made few other changes to the configuration (e.g., changed the search highlight color and disabled Tidy), so this behavior seems odd. About SciTE says it's version 3.6.0 (Aug. 4, 2015).
Any idea how to fix this?