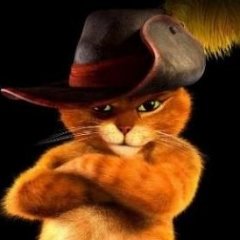 A strange problem in combo box.
Started by kcvinu,

3 posts in this topic
Create an account or sign in to comment
You need to be a member in order to leave a comment
Sign in
Already have an account? Sign in here.
Sign In Now
---
Similar Content

By Skysnake

Hi
Best example I could find is here
::/html/libfunctions/_GUICtrlTreeView_ClickItem.htm
The way I understand this, the standard Windows messages, such as Left/Right Click etc are covered by AutoIt macros, but the real power is locked up inside this WM_NOTIFY .  I have tried, but I am not even sure I understand what I am looking at.
I need help understanding this.  What I am looking for is Help file or Tutorial explaining how this works?  
Perhaps if there is a script showing both the working of an AutoIt macro and the WM_NOTIFY  in action, it would help.
Right now I am so lost, I do not even know what are the right questions to ask.  One issue I have is on ListViews, how to combine the "Click" of a line with a standard Switch loop?  Like users clicks a line, then get the loop to detect the click and ;do something ...
Any ideas?
Skysnake


By Em4gdn1m

Hey everyone, I'm curious if there is a way to incorporate a checkbox with a combo GUICtrl?
so for instance I have a GUI that has a bunch of checkboxes that allow me to open certain programs as needed.  (this is just some parsing of my code, sorry, noob here and not sure what the preferred method of displaying code is, please enlighten me)

    $L0742 = GUICtrlCreateCheckbox("L07 4.2", 110, 320, 100)
    $L07502 = GUICtrlCreateCheckbox("L07 5.0.2", 110, 350, 100)
    $GenComm = GUICtrlCreateCheckbox("GenComm", 110, 380, 100)
    $Templates = GUICtrlCreateCheckbox("Templates", 110, 410, 100)
    $MCT = GUICtrlCreateCheckbox("MCT", 110, 440, 100)
    $Desktop_Shortcuts = GUICtrlCreateCheckbox("Desktop Shortcuts by Tester", 110, 470, 200)
 
...
Case $msg = $RunBtn
            RunPrograms()
 
...
Func RunPrograms()

    if GUICtrlRead($L0742) = $GUI_CHECKED then Run("C:\Program Files\Varian\Paxscan\L07 Rel4.2\viva\viva.exe", "")
    if GUICtrlRead($L07502) = $GUI_CHECKED then Run("C:\Program Files\Varian\Paxscan\L07 Rel5\viva\viva.exe", "")
    if GUICtrlRead($GenComm) = $GUI_CHECKED then Run("\\Fpanelfs1\FPShared\Desktop_Shortcuts_by_Tester\Matt\CPI Generator\CPI Generator Windows 7 64 Bit\GenComm\GenComm.NET.exe", "")
    if GUICtrlRead($Templates) = $GUI_CHECKED then ShellExecute("\\Fpanelfs1\FPProjects\Documentation Controlled\Test_Templates")
    if GUICtrlRead($MCT) = $GUI_CHECKED then Run("\\Fpanelfs1\FPProjects\Documentation Controlled\Manufacturing Software\MCT\MCT.exe","")
    if GUICtrlRead($Desktop_Shortcuts) = $GUI_CHECKED then ShellExecute("\\Fpanelfs1\fpshared\Desktop_Shortcuts_by_Tester")
EndFunc
 
so i click some checkboxes, and hit a run button and the programs which are checked run, great.
BUT i want to add a bunch of options under one checkbox. A combo that will list a bunch of versions of a program that can be opened. something like this... but I want that program to be part of a checkbox
$ViVAComboBox = GUICtrlCreateCombo("L01 Rel 13", 110, 320, 100)
GUICtrlSetData($ViVAComboBox, "L04|L05|L07 Rel 4.2|L07 Rel 5.0.2|L09", "L07 Rel 4.2")
 
is this possible? is there another GUICtrl that does this better that i am not aware of?
 
 


By Wingens

Hi all,
I created a little script we use at work for inputing date and time stamps into our ticket system.
Now I thought it would look nice in a Metro style GUI, I found an UDF on the forum what does almost everything I want.
I have but one thing I can't seem to find and don't have the skills to create.
The gui uses one pulldown menu (GUICtrlCreateCombo) it stays in the older looking style.
I attached the script and files I have, also in the zip you find an example of what I am looking for.
 
Hope you guys can help me 
Hotkey.zip


By jloyzaga

I'm trying to use GUICtrlCreateCombo but I need it to get the list values from an excel spreadsheet column - that makes it dynamic. My method is to prompt for the Module name (this gives me the application to run the automation test) this also gives me the name of the folder that stores all the spreadsheets.
1.I then get the list of spreadsheet names and use that as input for another list (this can be select 1 or many or all - don't know which control to use...)
2.On selection I then go to the spreadsheets selected and display columns C, E from TestController tab in a further combo box to select 1 or many or all.
3. keep doing point 2 above until all selected in 1 are complete. I'm wondering if I just display as many combo boxes as items selected in point 1 or loop thru them somehow.
Very complex for my little brain - any advice to simplify is greatly appreciated
Joe
 
Accounts_TestFlow.xls


By rm4453

I need to find a way to after x amount of seconds set the Autoit gui's ComboBox to next option available, and if it reaches the end of the list start back at beginning. This way I can cycle through checking if users are connected to a network. The combo is populated via a recursive file search that contains folders with each connected user's username. The ComboBox will contain something like " username\config " for every connected user. So I need to make so it cycles through constantly every X seconds I have the gui functioning, and all that I just can't get this one part to work.

TL:DR - How do I make so an AutoIt GUI ComboBox will cycle through all of its options every X seconds, and when it reaches bottom of options cycle back to top and continue the process again.

Thanks! I can't post any code due to NDA sorry...