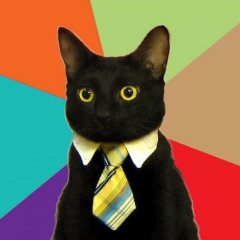 ---
Similar Content

By Pricehacker

Title pretty much says it all. Im wondering what button the "primary mouse button" is, and while im here i would also like to know what the "secondary mouse button" is. I´m guessing its the left and right mouse buttons but i could not confirm this.
Thank you!


By rm4453

Hello,
 
I am currently writing a program that parses a massive table from a website, and need a way to add a progress bar while parsing.
I am currently using the function _IETableWriteToArray($oObj, True) to parse the array. I need the progress bar to update as the table is parsed, not just at the end of the parsing.
Any help at all would be very much appreciated!
 
*EDIT --> The array I am left with after parsing is $array[0-50000][16]


By WoodGrain

Hi guys,
I'm learning about GUI's, I'm trying the below code, the idea being if I press the letter "e" while I have the GUI open I want the label color to change to green (I'm using a UDF for label colors). But every time I press "e" on my keyboard I just get a "ding" sound from my speakers and nothing changes with the label.
I've looked at using something like "While GUIGetMsg() <> $GUI_EVENT_CLOSE" as I've seen it in other code instead of "While 1", but I don't think it's relevant.
#include <GUIConstantsEx.au3>; for GUI... #include <GUIRichLabel.au3>; UDF for rich text label fonts #include <Misc.au3>; for _IsPressed $myLetter = "e" $hGUI = GUICreate("test", 700, 60) $lbl2 = _GUICtrlRichLabel_Create($hGUI, '<font color="purple">' & $myLetter & '</font>', 10, 10); , 260, 25 GUISetState(@SW_SHOW) Local $hDLL = DllOpen("user32.dll") While 1 if _IsPressed(Hex($myLetter), $hDLL) Then While _IsPressed(Hex($myLetter), $hDLL) Sleep(250) WEnd _GUICtrlRichLabel_SetData($lbl2, '<font color="green">' & $myLetter & '</font>') Sleep(2000) DllClose($hDLL) Exit EndIf Sleep(50) WEnd DllClose($hDLL) I am using an array of letters that I'm wanting to do this for, but as I can't get it to work I've stripped it down to the simplest code I can think of to try and get this working first. Appreciate any help.
Thanks!


By nacerbaaziz

hi dears, i have an question please if you can help me.
i maked an program to do some functions
and this program works with the global hot keys
i added an option to the users to change the hot keys
when i searched about how to do that i found this UDF
GUIHotkey.au3
http://www.autoitscript.com/forum/index.php?showtopic=107965
but the problem here that this UDF cant be detect the win key.
can you help me to add it, or if there are any others UDFSS wich do that work please give me some.
i hope that my question is clear for you.
thanks in advance


By Silas

Hello everyone,
I have a radio button ($Radio1), which I want to disable as soon as another one get's checked (Radio5). (The system fails if the radio button i'm troubling with also gets checked).
I know how to disable him:
If GUICtrlRead($Radio1)=1 And Not BitAND(GUICtrlGetState($Radio5), $GUI_DISABLE) Then GUICtrlSetState($Radio5, 128) But if i try to enable $Radio5 again, after $Radio1 isn't checked anymore, it fails:
If GUICtrlRead($Radio1)=Not 1 And Not BitAND(GUICtrlGetState($Radio5), $GUI_ENABLE) Then GUICtrlSetState($Radio5, 64)  
Anyone knows why?