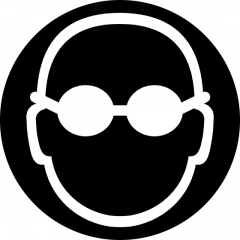 ---
Similar Content

By coffeeturtle

Programs like Ditto are a great augmentation to the Windows clipboard where it keeps a list of items you copy and paste and you can go back to days, weeks, months later. It also comes in handy for multiple copied items you need to paste over and over again.
https://sourceforge.net/projects/ditto-cp/
Windows 10 also now has a clipboard history capability (though not as robust, I think, as Ditto).
https://www.windowscentral.com/how-use-new-clipboard-windows-10-october-2018-update
I would like to simulate this type of clipboard history into my own apps independent of Windows' clipboard, but I haven't a clue as to where to begin.
Thank you in advance for any suggestions, examples, shelved codes. ☺


By Valiante

I'm creating a tool which automatically saves screenshots.  I've found that some images appear corrupt after saving.  I've narrowed the source down to screenshots taken from within an RDP session via the Ctrl+Alt+Plus (PrtScn equivalent) and Ctrl+Alt+Minus (Alt+PrtScn equivalent) key combos.
Here is the example code:
#include <ClipBoard.au3> #include <GDIPlus.au3> If _ClipBoard_IsFormatAvailable($CF_BITMAP) Then ConsoleWrite("+Bitmap found on Clipboard" & @CRLF) If Not _ClipBoard_Open(0) Then MsgBox(16, "Error", "_ClipBoard_Open failed") Exit EndIf $hClipboardImage = _ClipBoard_GetDataEx($CF_BITMAP) _ClipBoard_Close() _GDIPlus_Startup() $hBitmap = _GDIPlus_BitmapCreateFromHBITMAP($hClipboardImage) $sCLSID = _GDIPlus_EncodersGetCLSID("JPG") _GDIPlus_ImageSaveToFileEx($hBitmap, @ScriptDir & "\" & TimerInit() & "_Clipboard_Image.jpg", $sCLSID, 0) _GDIPlus_BitmapDispose($hBitmap) _GDIPlus_Shutdown() Else MsgBox(48, @ScriptName, "No Bitmap found on Clipboard") EndIf If you copy a local window to the clipboard via Alt+PrtScn the above works fine.  If you copy a window in an RDP session via Ctrl+Alt+Minus it saves the image, but the left-hand edge appears to contain a few pixels sliced off the right-hand side of the bitmap (see two attached images for examples; one good, one bad).  If you paste directly into MSPaint, the image appears correctly, so the clipboard contents is good. It seems to be the process of converting the bitmap handle to an image file via GDIPlus which corrupts it (though I may be wrong about this).
I've tried inspecting the contents of the clipboard via the _ClipBoard_EnumFormats example and I've noticed the clipboard from the RDP session contains a couple more formats;
Local:
Clipboard formats ..: 3 Clipboard format 1 .: Bitmap Clipboard format 2 .: DIB Clipboard format 3 .: DIB V5 RDP:
Clipboard formats ..: 5 Clipboard format 1 .: DataObject Clipboard format 2 .: DIB Clipboard format 3 .: DIB V5 Clipboard format 4 .: Ole Private Data Clipboard format 5 .: Bitmap However the _ClipBoard_GetDataEx function is specifying the $CF_BITMAP constant for the format, which both instances contain, so I'm not sure the extra formats have any impact?
I've tried using a combination of _ClipBoard_GetDataEx($CF_DIB) and _GDIPlus_BitmapCreateFromMemory in an effort to write the binary directly to a file, instead of using a bitmap handle, however this doesn't appear to work and just returns a zero and doesn't set @error to anything, which isn't covered in the help file (a failure should return a zero and set the @error level to something).
I've hunted around the forums and tried everything I can think of. I can normally figure most things out without posting but I've been dipping in and out of this script for a few months now and have finally thrown in the towel and must ask you guys for help, which isn't a decision I take lightly.  Your help is, as always, greatly appreciated.




By Epic007

Hey guys I'm stuck with a program.....I need a make an automation which copies text from a chat bot app and paste it in notepad to log the replies of my chat bot and to analyse stuff....a lil help pls
 
 
 
 
 
 
 
Thanks in advance


By AnonymousX

Hello,
I'm trying to write a script that moves copies excel cells into an array. I'll than manipulate the values and send array into another program. 
I don't want range to be specific to a workbook, or sheet, or set of cells.
I want user to be able to highlight desired cells and to copy either normally ("Ctrl+C") or by a hotkey ("Alt+C"). 
Could someone help me with this?
Thank you,
I've tried to write the framework: (edited)
#include <MsgBoxConstants.au3> #include <Array.au3> #include <Excel.au3> HotKeySet("!v", "Pastedata") While True Sleep(1000) WEnd func Makearray() local $bArray ;User has cells already copied ;Convert clipboard into an array ;I don;t know how excel stores data to clipboard so don;t know how to bring it into array _Arraydisplay($bArray) MsgBox(0,0,$bArray) return $bArray endfunc func Pastedata() Local $aArray MsgBox(0,0,"wait",1) ;make array based on assumption user has already copied a range to clipboard $aArray = Makearray() ;paste code ;don;t worry about this I got the rest endfunc  


By WoodGrain

Hi guys,
I'm learning about GUI's, I'm trying the below code, the idea being if I press the letter "e" while I have the GUI open I want the label color to change to green (I'm using a UDF for label colors). But every time I press "e" on my keyboard I just get a "ding" sound from my speakers and nothing changes with the label.
I've looked at using something like "While GUIGetMsg() <> $GUI_EVENT_CLOSE" as I've seen it in other code instead of "While 1", but I don't think it's relevant.
#include <GUIConstantsEx.au3>; for GUI... #include <GUIRichLabel.au3>; UDF for rich text label fonts #include <Misc.au3>; for _IsPressed $myLetter = "e" $hGUI = GUICreate("test", 700, 60) $lbl2 = _GUICtrlRichLabel_Create($hGUI, '<font color="purple">' & $myLetter & '</font>', 10, 10); , 260, 25 GUISetState(@SW_SHOW) Local $hDLL = DllOpen("user32.dll") While 1 if _IsPressed(Hex($myLetter), $hDLL) Then While _IsPressed(Hex($myLetter), $hDLL) Sleep(250) WEnd _GUICtrlRichLabel_SetData($lbl2, '<font color="green">' & $myLetter & '</font>') Sleep(2000) DllClose($hDLL) Exit EndIf Sleep(50) WEnd DllClose($hDLL) I am using an array of letters that I'm wanting to do this for, but as I can't get it to work I've stripped it down to the simplest code I can think of to try and get this working first. Appreciate any help.
Thanks!