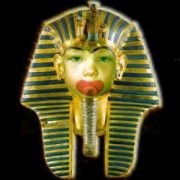 Outlook 2013 window
Started by smellyfingers,

5 posts in this topic
Create an account or sign in to comment
You need to be a member in order to leave a comment
Sign in
Already have an account? Sign in here.
Sign In Now
---
Similar Content

By Gowrisankar

Dear members of the forum,
I'm new to AutoIt and I'm having a good time exploring and enjoying the features of AutoIt.
For one of my tasks, I've to open few particular mails from outlook based on subject of the mails and then print the mails. Can someone please guide me how to do it?
My question could be very silly for experts. But I'm just a beginner. Kindly advice.
Thanks and regards,
Gowrisankar R.


By water

Anyony interested in a function to retrieve the Outlook mailbox quotas for Exchange mailboxes?
If yes, then this function could be added to the OutlookEX UDF.
Result could look like (will later be returned in an array):
 


By ur

I wrote a macro for outlook to send an email.
Till yesterday it worked, don't know why it is not working today
I am getting below error when I ran the macro.
 



By ur

Through below script I am able to send mail with the Outlook installed in my machine.
 
But I am getting below prompt whenever I ran this script,by Outlook.
Can anyone suggest how to suppress this.
#include <MsgBoxConstants.au3> ; Counting the number of open shell windows Local $oShell = ObjCreate("Outlook.Application") ; Get the Windows Shell Object If IsObj($oShell) Then $Mail = $oShell.CreateItem(0) $Mail.To = "dponnada@erwin.com" $Mail.Subject = "Action" $Mail.Body ="Pay rise please" $Mail.Send() EndIf  



By visler

Hi all

I been using autoit some years ago and needed a tool for changing various in outlook so i found autoit again and i allready succeed in some of this, but i cant find and delete an appointment.
I have found this example and the creation is ok (after i changed $oOL/$oOutlook typo)
Https://www.autoitscript.com/wiki/OutlookEX_UDF_-_Meeting_Item
But i cant get the delete part to work and i keep on getting "not found" and an empty array (screen shoot of _ArrayDisplay attached)
Please can someone tell me what i am missing, i have been searching and trying various but stil i have no luck in finding any items.

I am using outloook 2013 and office365. I have been able to send mails and create appointment, so i guess my problem is not due to the use off office365.