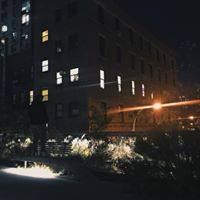 ---
Similar Content

By FrancescoDiMuro

Good evening everyone
I was trying to insert function header to the functions of my script, but, in the SciTE console, this appears:
Function or struct definition not found, unable to insert header. @Jos Any suggestion?
Thanks in advance.

Best Regards.


By Pike

Hello Everyone,
New Guy here. This is a two-part question, hopefully easy enough though. I know it's ugly coding, this is because I have only a couple hours worth of coding experience and could really use some help.
1) When I single click the button I want one action (like playing a sound clip) and when I double click the button I want a different action (such as opening dialogue box to ask for soundclip directory address). At the bottom of the script I made a comment which one I would like single click versus double click.
2) I can not get the FileOpenDialogue to save the file address to the config.ini file at the 'One' position on the .ini.
#include <ButtonConstants.au3> #include <GUIConstantsEx.au3> #include <WindowsConstants.au3> #include <MsgBoxConstants.au3> #include <FileConstants.au3> #include <AutoItConstants.au3> #include <Sound.au3> Opt('MustDeclareVars', 1) Opt("GUIOnEventMode", 1) Global $OneID _Main() Func _Main() GUICreate("Form1", 156, 86, 281, 276) $OneID = GUICtrlCreateButton("Button", 15, 17, 122, 37) GUICtrlSetOnEvent($OneID, "OnOne") GUISetOnEvent($GUI_EVENT_CLOSE, "OnExit") GUISetState() While 1 While 1 Sleep(1000) WEnd WEnd EndFunc ;---------------Functions------------- While 1 Sleep(100) WEnd Func OnOne() ; ******************Single Click for this action**************** $OneID = IniRead("config.ini", "Config", "One", $OneID) If $OneID = True Then SoundPlay($OneID, @HotKeyPressed) Else ; *******Double Click for this action*****And Help Saving File Address to config.ini 'One'*********** $OneID = FileOpenDialog("Select file", @WorkingDir, "All (*.*)") IniWrite("config.ini", "Config", "One", $OneID) $OneID = InputBox("Enter Information", "Short Name for File?", "") IniWrite("config.ini", "Config", "NameOne", $OneID) EndIf EndFunc Any help would be greatly appreciated, and if you need anymore clarity as to what exactly I'm trying to do, please do not hesitate to ask. Thanks so much!
Pike


By cheeroke

Hi I am not sure how to call it properly, but for those of you who use SciTE, when you typing built in function and about to pass parameters to it you can see popup with all the ones which can be passed.
Question: how to create something like that for my own functions?
 
Thanks


By therks

Does SciTE have string or number ids for the recent file menu items?
I was hoping to add shortcuts (using the user.shortcuts properties) to the most recent item, but the documentation doesn't list any id's for those items (unless I overlooked?).
Also, did anyone else notice that the index listing for the SciTE doc doesn't work properly?
It appears it's linking to this: mk:@MSITStore:C:\Program%20Files\AutoIt3\SciTE\Scite4AutoIt3.chm::/SciTEDocumentation.html
When it should be this? mk:@MSITStore:C:\Program%20Files\AutoIt3\SciTE\Scite4AutoIt3.chm::/Scitedoc/SciTEDoc.html


By kcvinu

Hi all,
I have a button created with _GUICtrlButton_Create function. I know that this function returns a handle of button instead of an ID. So i have obtain control ID by calling _WinAPI_GetDlgCtrlID function. After that i have tried the GUICtrlSetBkColor function. But it didnt worked. Any suggestions will be appreciated. Thanks in advance. 
Note : - The window which carries this button is not created with native gui create function. Instead, it is created with CreateWindowEx api function.