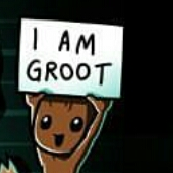 ---
Similar Content

By autotin

Hello I am a first time user of AutoIT with little coding experience and I would REALLY really appreciate your help.
I work in a warehouse where I am responsible for data entry along with a slew of other different tasks such as auditing and managing paperwork. Most of my time is tied up entering info to close receipts of product orders (8-12+ hours for thousands of products). The quantity actually produced by the warehouse is sometimes different from the quantity listed on the reciept (in this case 20). I need to change all the build qty for sublocation "1-WIP" from 20 to the actual quantity 22 and set all other numbers as 0. The form is an iframe coded with jQuery and freezes for 1-2 seconds after every entry and refreshes. As such, it doesn't allow me to use tab and I need to click and type every incorrect field.
I have attached an image as an example from the webapp, FinaleInventory.
I'm thinking that I probably need a macro that has a message box entry where I can type the corrected number entry I want. Then it uses image/character recognition (Tesseract?) to find "WIP" sublocation =,   Move the mouse over to the right to "Quantity" relative to location of WIP If quantity number = entry, then move to next "WIP" image (Not quite sure how to make Tesseract "find next") Elseif quantity number ≠ entry then click quantity number of "WIP" and type corrected entry Scroll down Loop until bottom of page I would greatly appreciate any help, ideas or pointers for this project. Thank you!
-A newbie scripter



By IgImAx

Hi
 
UPDATED Notes: ===============================================================================
UPDATED: My main and second questions answered. Here the answers:
To add/access WinMenuSelectItem you need to [Thanks to Fernando_Marinho]: Add AutoItX.Dotnet in Manage NuGet Packages Right Click in your Project -> Add -> Reference... -> COM ( Type Libraries )than, check the option AutoItX3 1.0 Type Library  using AutoItX3Lib; AutoItX3 au3 = new AutoItX3(); au3.WinMenuSelectItem("", ...) My full source code in C# exists in 11 posts in below. How to access those overloaded methods in AutoitX3 that are not accessible via above method!? Or how to fix AutoitX3 DLL Registration need in target computers without Autoit pre-installed on them!? Please check my post at 14 posts below!
=============================================================================== Original Post:
 
 
I was writing a small app in Autoit to close µTorrent app. It was working. Then I try to import AutoItX into C#, but unfortunately this method
WinMenuSelectItem Couldn't find by IntelliSense and If I typed completely it still give me this message:
Please check the image. I Google it and I found this QA at stackoverflow: Autoit error within C# application I saw they use this line:
au = new AutoItX3Lib.AutoItX3Class(); I figure it how to add 'AutoItX3Lib' to project (by adding 'AutoItX3.dll' to reference) but again! When I use this line:
var au = new AutoItX3Class(); I got this error message: Interop type 'AutoItX3Class' cannot be embedded. Use the applicable interface instead.
My system info:
Visual Studio 2017 Enterprise - v15.5.4
X64 Windows 10 Enterprise 1607
Thanks in advanced
IgImAx



By VITSUSA

I am using window XP in my desktop, so I want to convert basic disk to a dynamic disk, so how it is possible?


By Rammanan

Hi all, Below is my script,
Pls advise me if any wrong on that....File exit in location but the return -1.
FileOpen($file, 0)
   $line = FileReadLine($file)
   MsgBox(0,'',$line)
FileClose($file)
Local $aArray = _FileListToArrayRec($serverpath, "*|*.txt", $FLTAR_FILES, $FLTAR_RECUR, $FLTAR_SORT, $FLTAR_NOPATH)
If @error Then
        MsgBox($MB_SYSTEMMODAL, "Ooops!", "No files found")
    Else
    ;_ArrayDisplay($aArray, "Sorted tree")
           Local $hSearch = FileFindFirstFile($line)
         MsgBox(0,'',$hSearch)
 


By JNutt

I'm trying ot use controlClick to click on button. So I'm using the Window Info Finder tool. But I noticed that the control ID in windowInfo changes each time I restart the app.  
Am I doing this wrong.