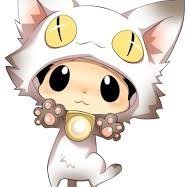 ---
Similar Content

By Xandy

MapIt is a tile world editor.  MapIt was built around the concept of reversing Dragon Warrior map images.  MapIt can take image input and produce a tile and world array.
MapIt features Unity style dragable labels that adjust property values.

MapParser is a C++ project that scans images for unique tiles.  MapParser is very fast.  Due to hard drive failure, many bugs were restored b/c I had to rewind many years.  Frustrated with the design, I wrote a new version from the ground up.  This New Version:  AutoIt Front-end, command line controls, and shared with the world; so that I can't lose it again.
You can toggle the C++ MapParser off to see the difference in speeds between the MapParser CPP verse AutoIt function.  Function is named Scan_Tiles() in AutoIt.  You can also chose to download without MapParser.exe.
At the moment Scanning a image resets the arrays, but you can add tiles after scanning.
Images can be added as tiles without scan image at all.  Then configure settings to give your world parameters and manually fill the world data with tile indexes.
Using the settings you can change tile size after a scan.  Example: you wanted to replace a map with different sized tiles.
Changing and replacing tile / world data is easy.  B/c tile world editor.

Hotkeys, I use CTRL+R in image above to signal replace tile action and I use "G" to Get the tile under mouse.
Hotkeys are not saved to disk and thus are set to default between sessions.
I might draw the world to pre-rendered surfaces and use them as multi-layer someday.  I do that in my AutoIt, DragonWarrior Remake but I could spend forever unsure what features are important for this.  The DW_Remake has a method of replacing a tile with a tile on two layers.  So you could replace a tree on the first layer with a grass, and a tree in the second layer.  This is all getting very confusing.
I attempted to write the good code.  If something could be better, please advise.
Fifth release.  Enjoy.
For download, videos, and example of created world file data; please visit the MapIt webpage: http://songersoft.com/programming/mapit/mapit_about.phtml
Special thanks: @AdmiralAlkex, @Melba23, @MrCreatoR
Main AutoIt source file: Will not run without other Includes and SDL DLLs.
Last Update: 5/26/2018 3:45 PM EST
REMOVED CODE BLOCK:  I was informed the this page loaded very slowly, one solution so far has been to remove the 2k lines in the code block.
When I recieve more feedback from the User I may reduce image size or remove images.
Next Version Added: $eSETTING_TILE_LAST_PATH I have the weekend, I want to write world layers with aBoard surfaces.  


By Barney

Hi guys, I just finished a Connect 4 game by using MiniMax with Alpha Beta Pruning. I haven't written a program for a long time, but writing an
AI program is always funny! I have to learn how the algorithm works and try to optimize the code to run faster. Let's play and have fun!

Oops, I lost the game ...

Thanks guys!
Download: Connect 4.zip


By lenclstr746

HELLO GUYS
I'm a work on a background see and click bot project 
I can complete it if your help me
(using imagesearch , gdi+ and  fastfind)


By Mannyfresh31

This is a game that I'm developing for Slot machines I just finished translating it to English my original version is in Spanish so if I miss spelled or translated something wrongly please accept my apologies I just releasing the Compile version this time just the .exe file Because I'm saving the code for myself since the software was originally written for my business or if someone wants it they have to pay but not you you getting it for free here at Autoit .
once you run the software for first time is going to ask you for a license and it wont work without it you can get an Access code (license) by request just PM me and provide the code that the software will give when you press the cancel button three times.
anyways once you're in the game the following hotkeys are set for interacting with it
"q" for slot one or one credit
"d" for slot two or five credits
"1" or "2" or "3" or "4" or "5" to play simple, double, threeple, etc.  once you have credits of course
"p" to stop the numbers once you're playing
"c" for configurations or settings
"i" for printing the receipt
"s" for exit
"t" for trading points for credits
 
Link to download the game https://drive.google.com/open?id=1x22AM80fjrDjTwwAp_TqbdWyTabawoQX
 
and here are some videos so you can see what the game is about
 
 
 
 
 
 
 
 


By dadalt95

I would like to know if it's possible to pass an image recognition (captcha) system.
 
What are the ways to achieve this?
Just the references or links is enough for me by now.
 
Thanks by now!
 
Thanks!