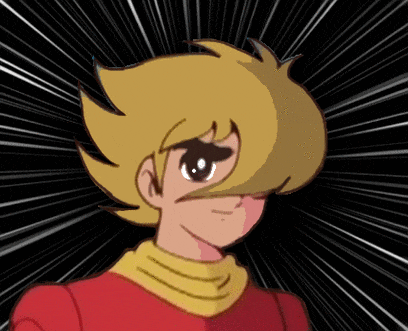 Help run()
Started by rootx,

7 posts in this topic
Create an account or sign in to comment
You need to be a member in order to leave a comment
Sign in
Already have an account? Sign in here.
Sign In Now
---
Similar Content

By BlazerV60

Hello all,
I've written the code below which launches chrome in incognito mode and then proceeds to go to the autoit website.
From my understanding, the Run() command is also supposed to output the PID number related to the application that got launched from the Run command.
However when I run the below lines, it outputs a PID number that is different from the newly launched chrome browser's PID number, does anyone know why and possibly explain how I could retrieve the accurate PID number associated with the newly launched browser?
Global $iPid = Run(@ComSpec & ' /c start chrome.exe https://www.autoitscript.com/forum/ -incognito' ,"", "") msgbox(0,"",$iPid) Thank you,
Brian


By nacerbaaziz

Hello
How are you
I have a question, please.
I've created a window and i need
when i run the script if it detect an other copy from the same script was runing
 the script close the first copy Automatically and run a new copy
I want an example to understand it


By kawliga751

I am attempting to run an Autoit.exe with schtasks every weekday @ 9:05 am.
I have the below
C:\>SchTasks /Create /TN "P10Run" /TR "O:\AUTOIT\P40 Run.au3" /SC WEEKLY /D MON, TUE,WED,THU,FRI /ST 09:05:00 SUCCESS: The scheduled task "P10Run" has successfully been created. I also did a "test" run :
C:\>Schtasks /Run /TN "P10Run SUCCESS: Attempted to run the scheduled task "P10Run". But when I run my query to verify success my "Last Result" seems to indicate that the script did not run:
C:\>SCHTASKS /QUERY /FO LIST /V /TN "P10RUN" Folder: \ HostName: xxxxxxxxxxxxxxxx TaskName: \P10RUN Next Run Time: N/A Status: Could not start Logon Mode: Interactive only Last Run Time: 6/14/2017 9:08:56 AM Last Result: -2147024894 Author: xxxxxxx Task To Run: O:\AUTOIT\P40 Run.au3 Start In: N/A Comment: N/A Scheduled Task State: Enabled Idle Time: Disabled Power Management: Stop On Battery Mode, No Start On Batterie s Run As User: xxxxxxxxx\xxxxxxxx Delete Task If Not Rescheduled: Enabled Stop Task If Runs X Hours and X Mins: 72:00:00 Schedule: Scheduling data is not available in this f ormat. Schedule Type: Weekly Start Time: 9:05:00 AM Start Date: 6/14/2017 End Date: N/A Days: MON, TUE, WED, THU, FRI Months: Every 1 week(s) Repeat: Every: Disabled Repeat: Until: Time: Disabled Repeat: Until: Duration: Disabled Repeat: Stop If Still Running: Disabled C:\> Is there something missing in my command? Also is there a better way to make sure that the script does in fact sun successfully?
Thanks In Advance! 


By AnonymousX

Hello,
What command would I use to open the following folder directories for:
Computer/This PC (windows 7/Windows 10)
Libraries\documents
Libraries\Pictures
I know:
 Run("Explorer.exe " & $filepath) ShellExecute($filepath) can be used to open folder locations when you type in the full directory such as "C:\Users\%username%\Documents" but I'm trying to figure out how to use these windows short paths. 
Thanks,


By StMaSi

I'm attempting to code a Run or RunWait command that is a little on the long side and contains multiple sets of embedded quotes (as it would be issued from a CMD prompt), but can't for the life of me figure out the containing quotes as pertains to AutoIt. Here's the one-line command as it would be issued via a CMD prompt...
"\\AppServ\G$\Connectivity\Clients\Citrix\Receiver\14.5.0.10018\CitrixReceiver.exe" ADDLOCAL="ReceiverInside,ICA_Client,WebHelper,SSON,AM,SELFSERVICE,USB,DesktopViewer,Flash,Vd3d" ALLOWADDSTORE=A ALLOWSAVEPWD=A ENABLEPRELAUNCH=Y ENABLE_SSON=Yes STORE0="AppStore;https://receiver.domain.net/Citrix/Apps/discovery;on;AppStore" /EnableCEIP=false /includeSSON /noreboot /silent I've tried so many different combinations of surrounding quotes with Run and RunWait, I just don't understand why it's this difficult to get past this.
Can anyone assist with this?
Thank you.