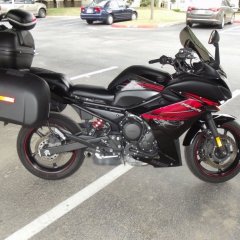 ---
Similar Content

By Xandy

Special thanks: AdmiralAlkex, Melba23, MrCrearoR, Dragon Warrior 3, SDL
MapIt is a tile world editor.  MapIt was built around the concept of reversing Dragon Warrior map images.  MapIt can take image input and produce a tile and world array.  
Changing and replacing tile / world data is easy.  B/c tile world editor.

CTRL+R in image above to signal replace tile action and I use "G" to Get the tile under mouse.
A full list of hotkeys can be assigned in the: Help Menu\Hotkeys
 
MapParser is a C++ project that scans images for unique tiles. 
MapIt can be downloaded without MapParser. MapParser can be toggled off in the Scan_Image dialog. Without MapParser, MapIt will use the Scan_Tiles() function written in AutoIt ; which is 100 * slower Idk. If MapParser.exe will not run for you:      Installing Visual C++ Redistributable for Visual Studio 2015 should fix it: https://www.microsoft.com/en-us/download/details.aspx?id=48145   
You can start with example world and tiles.
Example world was made following these steps:
Started with a tile map image of DragonWarrior3 town of: Reeve From MapIt World Menu \ New \ Scan_Image dialog, I set the area to exclude the key legend to the far right of image. After scanning the map image to world and tile array.  I removed a few of the map artifacts.  More work could be done on this world; removing unwanted tiles, but it is fine for now. I saved my world to disk.  This creates folder: Worldname: Containing folder of Tiles and a Worldname.txt. Using The Gimp, I edited some tiles to have a transparent color: Stairs, Trees, Desk Tables, Chest-of-drawers, Chairs, Signs, Doors, Beds. I changed the world layers to 2: World Menu \ Properties (*I recently changed this path) F9 Finds all selected tile on current layer and changes to a new selected tile on new layer. I used F9 to change all Trees on layer: 0 to Trees on layer: 1. Then I used F9 to change all Trees on layer: 0 to Grass on layer: 0  
In this video you can see how I used the Tile Menu \ Replace From Disk option to remap tile images to my custom tiles.  Conveniently my tiles already have a transparent pixel.
See video for how that was done:
To use the example world:
First unzip the world save file: http://songersoft.com/programming/mapit/worlds/Reeve_Swapped.zip From the World Menu: choose \Load Navigate to the Reeve_Swapped.txt located in the extracted zip. Or you can scan any image.
The map images I used are here: http://www.realmofdarkness.net/dq/games/nes/dw3/maps/world
For download, videos, and example of created world file data; please visit the MapIt webpage: http://songersoft.com/programming/mapit/mapit_about.phtml


By lavascript

I have a Word document containing a 9-column table where row 1 is the column headers. My goal is to read the table into a 2d array, remove some rows, update some fields, and add a few rows to the end. The resulting array will likely be a different length. Next, I want to write the data back into the table. If it's easier, I can write the data to a new document from a template containing the same table header with a blank 2nd row.
Here's my early attempt:
Local $oWord = _Word_Create() Local $oDoc = _Word_DocOpen($oWord, $sFile) Local $aData = _Word_DocTableRead($oDoc, 1) $aData[3][5] = "Something else" Local $oRange = _Word_DocRangeSet($oDoc, 0) $oRange = _Word_DocRangeSet($oDoc, $oRange, $wdCell, 9) _Word_DocTableWrite($oRange,$aData) This, unfortunately, writes the entire array into the first cell of row 2. What am I doing wrong?
 


By Subz

Backstory:
Our Microsoft Office Templates shared folder was changed from a DFS share to an Isilon share. example:
Old Server: \\Domain.com\Office\Templates
New Server: \\Templates.domain.com\Office\Templates
The team making the changes overlooked that several hundred thousand documents, had been attached to the old template documents.  So when you open a document which has been attached, it will take a couple of minutes to open, while it tries to locate the old server path.  I've been asked to come in and fix it, so after several hours found that the data is being held in document.zip\word\_rels\settings.xml.rels, I now need to replace the old server path with the new server path.  I didn't want to use dom as that would take too long and found a tool wtc https://github.com/NeosIT/wtc which  works perfectly, takes about 8 minutes to scan a single directory with 4000 documents and fix them.  The problem is the documents are all held on sharepoint and they want to retain the file timestamp, which is easy enough, but they also don't want to keep the "Modified By" apparently they don't like seeing all the documents appearing as "Modified by: Subz"  Anyone know of way to retain the "Modified By" info,


By FrancescoDiMuro

Good evening everyone
I am working with Word UDF ( thanks @water! ), and, especially, with the function _Word_DocFindReplace().
The replace does work everywhere in the document, but, it does not work in Headers or Footers.
Am I missing something or am I forced to use the code below?
I have already looked in the Help file ( about _Word_DocFindReplace() ), but there are no mentions about replace text in Headers/Footers.
Sub FindAndReplaceFirstStoryOfEachType() Dim rngStory As Range For Each rngStory In ActiveDocument.StoryRanges With rngStory.Find .Text = "find text" .Replacement.Text = "I'm found .Wrap = wdFindContinue .Execute Replace:=wdReplaceAll End With Next rngStory End Sub Thanks everyone in advance


Best Regards.


By Atoxis

Howdy, I've gone through a lot of au3 forums, and I once had a working Imagesearch script that I got from here.  However, and i'm just totally not sure how but my imagesearch scripts aren't working anymore.
I'm not new to au3 but i'm not the most experienced with it's syntax/commands.

Anyways, I've looked over the big threads involving imagesearch.

Does anyone have a working Imagesearch x64 for win10 that is currently working as of the date with the post.

Dll's and what not is fine, just when I tell the script to run, I want to be able to find the image on the screen!
Can't find a working copy so if anyone has one please send it my way lol.

I've taken all the imagesearch downloads and what not and have played with them but I can't get any of them working on my end, despite others saying they're working.
Thanks.