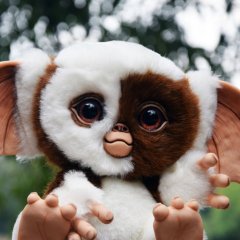 AutoIt Radio Player v0.0.0.8 Update of 30 apr 2016
Started by Synapsee,

---
Similar Content

By wakillon

Mp3SearchEngine v2.0.0.6

May be some of you know Songr .
This script do the same job, it can find more mp3 files but is not as fast as Songr.
 
 



Sites used are music search engine Websites designed for LEGAL entertainment purposes only.
Thanks to Brett Francis, Prog@ndy and Eukalyptus for >Bass Udf, trancex for >WinHttp Udf and the AutoIt Community for his help.

 
Changes of v1.0.8.5
 
Three websites replaced cause they are dead or use now js.
All search engines updated ( not without difficulties for audiodump)
I use RAGrid.dll for the first listview (more fast and stable, but with some inconvenients to manage the no-edit of cells)
Input queries are saved ( the twenty latest)
I use now an mp3 pre-Load management before playing and a double progressbar for visualize pre-load and play, where you can click for directly go play in the loaded part.
Most includes needed are embedded and all external files are embedded in script with >BinaryToAu3Kompressor .
Multi downloads available with embedded downloader.exe
 
Changes of v1.0.8.8
Search on audiodump and myfreemp3 fixed.
New buttons.
Added Gui Menu.
Titles are no more editable.
New "About" with >TaskDialog (Thanks Prog@andy)
Query button permit now to check / uncheck all checkboxes
And some few fixes and cleaning.
Really more stable now.
Changes of v1.0.9.2
Dilandau is replaced by mp3chief and mp3ili by mp3clan 
Search on mp3juices, baseofmp3 and soundcloud fixed.
Soso now provide m4a (aac) instead of mp3 ( m4a can be played by MSE)
Added possibility to encode automaticaly to mp3, aac or ogg ( at the end of download) using bassenc.dll and command line tools : lame, faac and oggenc.
 
Changes of v1.0.9.3   mp3skull fixed mp3chief fixed myfreemp3 fixed mp3clan changed to tusmp3  mp3juices changed to emp3world baseofmp3 changed to imp3 and some minor improvements.  
Version 2.0.0.6
Most previous websites used are dead or have changed the way to get links, 
so instead of try to repair the previous version, i have created a complete new version.
The main tendency is the simplification :
Only one website : audiodump (Up to 500 results by request)
Script use now the little pearl created by Ward : curl.au3
It permit to create tasks (get source and get multi mp3) in asynchronous mode.
So now, no need to use several executables and no more gui who do not respond in case of connection problems. 
Script use Bass.dll X86 loaded in memory for play songs.
Result is light and fast, but don't abuse of audiodump servers who are not beasts of race.
Warning : For avoid errors with curl.au3, you'll need to comment the line 63 : ;~ #Include <BinaryCall.au3>
@AutoItX64 not supported and only tested on Win7X64 and Win8.1X64.
As your browser, use Ctrl+w for remove the current Tab.(if there is no search or download running from it)
And also Ctrl+q for set/remove Gridlines.
Events are displayed to the bottom of the Gui.
 
Version 2.0.1.1
Added a Paste Button.
Querry list is now correctly saved.
Querry Combo is now sorted in alphabetical order
After a 'No match', the next search will use the previous empty listview.
Bug when removing tabs is corrected.
Added string correction for the request that, in the previous version, was not always able to return a correct result.
 
A big thanks to Ward for his great UDF, and Nina my favorite tester, (who between us is also my third daughter), for his precious advices .
previous downloads : 1703
 
As there is no more script downloads count, source and executable are available in the downloads section

Enjoy ! 
July 2017 Project Discontinued due to website changes


By AndyS19

I created 3 radio buttons and when the script is run, the selected buttons display the text on the right of the actual button.  Also, it appears like the radio button occupies space around it, as it obscures part of the other controls when I hover the mouse around it.  I would like to group the buttons closer together and put other controls on the right of them.  I also wanted to make the button text display on the left side of the button.
Here is my test code:
#AutoIt3Wrapper_Au3Check_Parameters=-d -w 1 -w 2 -w 3 -w 4 -w 5 -w 6 Opt("GUICloseOnESC", 1) ; ESC closes GUI? (0 = no, 1 = yes) Opt("GUIOnEventMode", 1) ; Change to OnEvent mode Opt('MustDeclareVars', 1) OnAutoItExitRegister("ExitStageLeft") Opt("GUIEventOptions", 1) ;0=default, 1=just notification, 2=GuiCtrlRead tab index _Main() Func _Main() GUICreate("test", 300, 300, -1, -1, -1, -1) GUIStartGroup() local $x = 50, $y = 10, $w = 40, $h = 15,$spcY = 15 GUICtrlCreateRadio("", $x, $y, $w, $h) GUICtrlCreateRadio("ABC", $x, $y + ($spcY*1), $w, $h) GUICtrlCreateRadio("", $x, $y + ($spcY*2), $w, $h) GUIStartGroup() GUICtrlCreateInput("An Input Control", 70, 10, 110, 30) GUICtrlCreateInput("Another Input Control", 10, 73, 110, 20) GUISetOnEvent(-3, 'ExitStageLeft') GUISetState(@SW_SHOW) While (1) Sleep(251) WEnd EndFunc Func ExitStageLeft() Exit EndFunc I want "ABC" to display on the left of the 2nd radio button.
 



By Jibberish

Hi,
I am maybe an intermediate AutoIt script writer, but have no experience creating GUIs.
I have a script with two functions. One for Checkboxes and another with radio buttons. Each function creates it's own window.
I'd like to use one window with both checkboxes and radio buttons.
I pulled samples from AutoIt Help and other places and worked it into this: (RadioCheck still uses the example Case and MsgBoxes. I will clean this up soon)
Func CheckOptions() ; Create a GUI with various controls. Local $hGUI = GUICreate("SGX4CP Options", 275, 250) ; Create a checkbox control. Local $iLoopCheckbox = GUICtrlCreateCheckbox("Loop", 10, 10, 185, 25) Local $iFullScreenCheckbox = GUICtrlCreateCheckbox("Fullscreen", 10, 40, 185, 25) Local $iRestartPlaybackCheckbox = GUICtrlCreateCheckbox("Restart Playback from Sleep", 10, 70, 185, 25) GUICtrlSetState($iRestartPlaybackCheckbox, $GUI_CHECKED) Local $iDisableSleepCheckbox = GUICtrlCreateCheckbox("Disable Sleep", 10, 100, 185, 25) Local $iLogCheckbox = GUICtrlCreateCheckbox("Show Log", 10, 130, 185, 25) GUICtrlSetState($iLogCheckbox, $GUI_CHECKED) Local $idClose = GUICtrlCreateButton("Next", 110, 220, 85, 25) ; Display the GUI. GUISetState(@SW_SHOW, $hGUI) ; Loop until the user exits. While 1 Switch GUIGetMsg() Case $GUI_EVENT_CLOSE, $idClose ExitLoop Case $iLoopCheckbox If _IsChecked($iLoopCheckbox) Then $bLoopChecked = True Else $bLoopChecked = False EndIf Case $iFullScreenCheckbox if _IsChecked($iFullScreenCheckbox) Then $bFullScreenChecked = True Else $bFullScreenChecked = False EndIf Case $iRestartPlaybackCheckbox if _IsChecked($iRestartPlaybackCheckbox) Then $bRestartPlaybackChecked = True Else $bRestartPlaybackChecked = False EndIf Case $iDisableSleepCheckbox if _IsChecked($iDisableSleepCheckbox) Then $bDisableSleepChecked = True Else $bDisableSleepChecked = False EndIf Case $iLogCheckbox if _IsChecked($iLogCheckbox) Then $bLogChecked = True Else $bLogChecked = False EndIf EndSwitch WEnd ; Delete the previous GUI and all controls. GUIDelete($hGUI) EndFunc Func RadioCheck() GUICreate("Select Test",300,180) ; will create a dialog box that when displayed is centered Local $idRadio1 = GUICtrlCreateRadio("Loop Forever", 10, 10) Local $idRadio2 = GUICtrlCreateRadio("Play each video 3 times", 10, 40) Local $idRadio3 = GUICtrlCreateRadio("Play each video separately", 10, 70) GUICtrlSetState($idRadio1, $GUI_CHECKED) Local $idClose = GUICtrlCreateButton("Start Test", 120,100) GUISetState(@SW_SHOW) Local $idMsg ; Loop until the user exits. While 1 $idMsg = GUIGetMsg() Select Case $idMsg = $GUI_EVENT_CLOSE ExitLoop Case $idMsg = $idRadio1 And BitAND(GUICtrlRead($idRadio1), $GUI_CHECKED) = $GUI_CHECKED MsgBox($MB_SYSTEMMODAL, 'Info:', 'The app will run forever, playing each video once, then looping back to the first video.') $bTestSelectForever = True Case $idMsg = $idRadio2 And BitAND(GUICtrlRead($idRadio2), $GUI_CHECKED) = $GUI_CHECKED MsgBox($MB_SYSTEMMODAL, 'Info:', 'Each video will loop 3 times then move to the next video.') $bTestSelect3Times = True Case $idMsg = $idRadio3 And BitAND(GUICtrlRead($idRadio2), $GUI_CHECKED) = $GUI_CHECKED MsgBox($MB_SYSTEMMODAL, 'Info:', 'Player opens, first video plays, player closes. Player opens, second video plays, player closes, etc.') $bTestSelectSingleVideo = True EndSelect WEnd EndFunc I would like to combine the checkbox "Loop" and the radio button $idRadio2. Radio2 requires Loop to be checked.
I planned to remove the Loop checkbox and only enable it if Radio2 is selected.
Can I combine these two functions into one with one window with both Checkboxes and Radio Buttons?
Thanks
Jibberish


By 5ervant

What's the best way to receive file from a desktop app?
app.exe will execute a cmd with "au3file.exe /path/of/the/file.xml" and the au3file.exe will get and delete that. Or else? THE MOST IMPORTANT PART OF THE QUESTION
And best way to transfer file to a desktop app?
au3file.exe do a $_POST request and the app.exe MUST HAVE a local HTTP server that can receive $_POST, but it looks heavy 'cause the app must have a server such XAMPP. au3file.exe execute a cmd with "app.exe /path/of/the/file.xml" and the app.exe will now get that file and delete. Or else?  


By ur

I have below screen when I launch the application.

By default the first radio button is checked.
I want to select the second radio button as highlighted.
And when it is selected, the textbox highlighted will be enabled and we need to enter the license details.
 
To do that, I tried to get the control id with windo info tool , but I am getting the second section(Concurrent Licenses) completely as "Button" class with ID 12.But not that radiobutton ID.
Even I tried with that as below.
$hwd =WinWaitActivate("erwin Data Modeler Licensing","Acquire concurrent u") ControlCommand($hwd,"","[CLASS:Button; INSTANCE:12]","Check") But not working.
Any suggestions please.