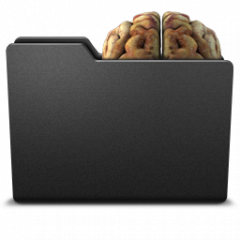 ---
Similar Content

By Jefrey

Needed a way to store global temporary & permanent information and came up with this.
This is inspired by NodeJS's store and store2 packages, as well as W3 specs' localStorage and sessionStorage, offering multiple ways of usage.
This is not related to any browser's storage, nor will allow you to access or modify browsers storage - although this is possible and not a hard task, this is not what this UDF is intended to do.
This UDF offers functions for temporary storage (that gets cleaned up once the application is shutdown) that is kept on memory using ScriptingDictionary, as well as for permanent storage, that is saved on the harddisk as an encrypted file.
sessionStorage (temporary storage)
It's useful to keep application state and temporary settings accessible by any part of your script (although it could also be done with a global variable, I still prefer this method).
You have multiple ways, at your choice, to:
; add or modify a key sessionStorage("foo", "bar") store("foo", "bar") sessionStorage_set("foo", "bar") sessionStorage_setItem("foo", "bar") ; read a key (returns false if key does not exist) $read = sessionStorage("foo") $read = store("foo") $read = sessionStorage_get("foo") $read = sessionStorage_getItem("foo") ; delete a key sessionStorage_remove("foo") ; delete all keys sessionStorage_clear() sessionStorage_clearAll() localStorage (permanent storage)
It's useful to store user-defined settings.
; initialize ; this is optional, but allows you to control ; how things are going to be saved localStorage_startup([file where you want the settings to be saved], [crypt password]) ; by default, if not supplied, if supplied the "Default" keyword (or if you dont initialize), ; the file will be a random-named file (based on @ScriptFullPath) at user's %APPDATA% ; and the password will also be based on @ScriptFullPath ; you can set only the crypt password if you want: ; localStorage_startup(Default, "mypassword") ; the usage is the same as sessionStorage ; add or modify a key localStorage("foo", "bar") store2("foo", "bar") ; notice the '2' localStorage_set("foo", "bar") localStorage_setItem("foo", "bar") ; read a key (returns false if key does not exist) $read = localStorage("foo") $read = store2("foo") $read = localStorage_get("foo") $read = localStorage_getItem("foo") ; delete a key localStorage_remove("foo") ; delete all keys localStorage_clear() localStorage_clearAll() Download


By nacerbaaziz

Hello all
I have a question please
I have a link to an .exe file
for example this link
https://www.nvaccess.org/files/nvda/releases/2017.1/NVDA_2017.1.exe
I want to check if the link is exists orno
surely  Without downloading the file
is there any  function or a way to  do this?
Thanks in advance


By Earthshine

This baby can do almost any language! I found Gleany on this site and set it up on a fresh win10 install. all i would need to do to make it build an exe of the search files app we discovered is the .NET Target Framework download to build 100 % but the exe works and generates! You also need to add the path the the version of csc.exe that you want to run. MSBuild is part of .NET and can read your .csproj file.
YOU can develop .NET OR C/C++ on this baby!
Super lightweight (fit for crappy laptops), and you can use any dev compilers you wish, Ming, MS, etc, whatever.
To use the build, you need to open the csproj file, else, to check your syntax it can compile individual files as well. The warning are because I do not have the .NET 4.6 Targeting Pack installed... LOL, and I could get rid of the Core warning, yes, I did not want to build a .NET Core.dll I wanted a live x64 exe! Told you MSBUILD could handle .CSPROJ, .VBPROJ, and all others Microsoft. Don't let Visual Code or Visual Studio slow you down, although, this works with Visual Code as well but there is only debugging in CORE.DLL projects

ListFiles Example.zip
 



By Shirdish_chakravarthi


in need the path/text present int above shown input box to be copied or retrieved into a variable .. how can i do that?
 
Thanks
 


By RC86

Afternoon!
Just a quick one as this has dawned on me recently when creating a little program.  When calling an executable I've created like Run(otherapp.exe) from within my executable is there a best practice to ensure things have gone smoothly?  So for example, should I monitor the PID to ensure it runs and closes within an acceptable timeframe?  Or within my other executable should I do EXITs in a certain way after functions and return codes etc?
Could be a silly question but thought I'd ask.