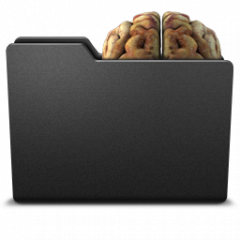 ---
Similar Content

By dimm

Is it possible to compile script without any icon resources included?
When I make exe it uses default system icon of current OS even if I compile as console application.
On other versions of Windows it looks a little strange

 
Update:
It seems that the only way is remove icons from exe after compilation using resource editors like ResHacker.

 
another bad solution:
Using corrupted 35 bytes icon file. Windows can't load it and shows default system icon.
#pragma compile(Icon, broken.ico) broken.ico


By Skeletor

Hi All,
It has been bugging me for a while now. 
Can you view the AutoIt code from within a compiled exe. Like how you can with most .Net exe's by using a certain program.
If this is possible, how then can I secure my program (if this method exists).
 


By Simpel

Hi,
I'm trying to replace line breaks. But when there are two or more of them keep them. At the end it should reformat copied text with unwanted line breaks. This is my code:
#include <MsgBoxConstants.au3> ;~ Local $sText = ClipGet() Local $sText = "asd" & @CRLF & "asd" & @CRLF & "asd" & @CRLF & "asd" & @CRLF & "asd" & @CRLF & @CRLF & "asd" & @CRLF & "asd" & @CRLF & "asd" & @CRLF & "asd" & @CRLF & "asd" & @CRLF & @CRLF & "asd" MsgBox($MB_TOPMOST, "Original", $sText) Local $sRegexKillEnters = "(?m)(?<=\V)\v(?!\v|\h\h|\t)" ; (first all but Enter)Enter(but not if Enter or 2 Spaces or a Tab - if one wrote a list) $sText = StringRegExpReplace($sText, $sRegexKillEnters, " ") MsgBox($MB_TOPMOST, "Kill Enters", $sText & @CRLF & @CRLF & "Extended: " & @extended) I would expect:
asd asd asd asd asd asd asd asd asd asd asd but get no error code and this:
asd asd asd asd asd asd asd asd asd asd asd It works at regex101.com with flavour pcre: https://regex101.com/r/aTmV2T/1 but @AZJIO RegExp-Tester gives @Extended = 11.
What is my mistake? Simpel


By smud

Currently, I'm working on a program that will display Dialog boxes with either Yes or No.
For each dialog, I reward the user with X amount of Credits.
I'm hoping to output the amount of credits to a cell in a column (there will be 20 different columns).
It will only post to a row that is equal to today's date (first column). If no row exists yet with the current date, it will start a new row.
Any suggestions?
Thank you


By Pricehacker

Hello!
I want to make a script that changes the filesize of program files while still having them run as usual.
I tried FileWrite() but then the program wouldnt be recognized as a runnable program, could you guys help me to the right path?