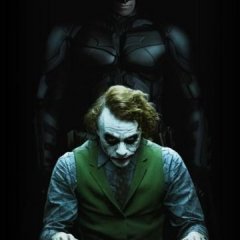 ---
Similar Content

By Tersion

Here the this wiki page with list of available UDFs for data compression. For my tasks I only need ZIP support, so I started looking at pure AutoIt UDFs without any 3rd party dlls. And found out that most of available realizations uses standard ("native method") Windows dll - "zipfldr.dll". So for now I chose ZIP UDF by wraithdu. I've tested it on Windows 7 (x64) and it seem works fine. But here the comment from another topic where user says that Windows 10 discontinued support of "zipfldr.dll". Now I confused. I don't have around any Windows 10 machine to tested it. So maybe someone could confirm or deny that? Or maybe would better to switch to UDF with 7zip dll?
I need an advice...


By tintin92

Hello,

How can I automatically download a list of zip files, like the ones in the quote, using a AutoIt script?
Is it possible with AutoIt script?
 


By ur

There is a build machine in the network where it will automatically download the code from source repository and compile using visual studio and compresses the complete code in a zip file.
I have added a line at the end of the build script(written in python on that machine) to copy that zip file to my ESX Virtual machine.
Where I kept a AutoIT exe to wait for the zip file, once it is copied then I will extract the contents and find only the dll files in the extracted folder and do the Install creation using Installshield silently and copy the created setup files to anther machine.
I wrote the script till the setup files creation.
 
But now the problem is, when the zip file is copying through network, the autoit script is detecting it even the copy is still in progress and trying to extract the zip file and failing.
Even when I am checking whether the file in use is not working.
 
Any suggestion on how to check whether the copy is completed.?


By Comboku

Hi guys,
i hope i am in the right place for this question as it is in regards to zip.au3.
I have some encrypted files on my harddrive which zip.au3 can't open. This is perfectly fine. The Problem is that it crashes my program as soon as it tries to access the file.
Is there a way to detect if the file is encrypted BEFORE autoit tries to open it? I am using _zip_unzipall to unzip the file, i also tried _zip_count with the same result. My files are encrypted with SafeGuard Lan Crypt. 
 
Thanks,
Comboku
 


By j0kky

Hi guys,
I often need zipping\unzipping function within my scripts, so I've decided to do a systematic research about it to understand which options I had. I'm sharing with you these results because I think it can save some time to somobody
Autoit coders produced much material from 2005 till now, most of it consists of UDF wrappers of 3rd parts libraries, but there are some exception.
Let's start:
ZIP from scratch UDF: written by joakim. You can retrieve some info from a zip file, but it is just a PoC script, as I can see. LZ UDF: written by trancexx: another exception. It use native windows compression, so it doesn't need anything. It can work with memory, it doesn't work with files. LZMA UDF: written by Ward. He writes a dll which can be directly included or can be embedded within an au3 file. It can work with memory, it doesn't work with files. [it needs LZMA.dll or LZMA.dll.au3](link missing) Package UDF: written by Yashied. It is useful for dealing with package (.pkr) file. ZIP UDF: written by Wraithdu (yet torels UDF): the exception! Based on zipfldr.dll, a native library of Windows, so it does not need to include an external library into the script. It is its strenght, but its weak point too: if zipfldr.dll is corrupted or is missing, your script will not do what you expect. gZip UDF: written by Zinthose. Based on the parsing of gZip.exe output. It can work with memory, it doesn't work with files. [it needs gZip.exe] ZLib UDF: written by monoceres. Based on ZLib.dll. It can compress\uncompress data in memory, it doesn't work with files. [it needs ZLib.dll] pZip UDF: written by asdf8. Based on ZLib.dll. It can extract\add\overwrite file into archives. [it needs pZip.dll] ZLib and gZip UDF: written by Ward. Based on ZLib.dll but it does not need the dll file, because it is written directly in the UDF! It can compress\uncompress data in memory, and it can work with files. It works with gZip format too. (link missing) XZip UDF: written by eltorro, KXM and erifash. Based on XZip.dll, a COM dll. [it needs XZip.dll] XZip UDF: written by mLipok. Based on XZip.dll, a COM dll. A more complete alternative to previous UDF. [it needs XZip.dll] unRAR UDF: written by rasim. Based on unRAR.dll. You can just uncompress rar files with this one (the only method for new v5 RAR files). [it needs unRAR.dll] Parsing unRAR.exe output: you can just uncompress rar files in this way (the only method for new v5 RAR files). [it needs unRAR.exe] 7Zip: I spent a lot of time with it, because I think it is the most useful, there are different approaches: Parsing 7za.exe output, it is the simplest (and in my opinion the best) way, some UDFs can help with it, as jennico UDF (thanks to Screen Scrape script by Valik, it seems it doesn't work in Windows 10) [it needs 7za.exe] Using 3rd part dll, as rasim UDF (yet jak UDF). He rewrites a dll which can be simply invoked by his UDF [it needs 7-zip32.dll and\or 7-zip64.dll]. With Decipher UDF you doesn't need to include the dll in your project, because it is compiled into the script and loaded in memory directly at runtime. Invoking 7za.dll. This is the most complicated approach because the library doesn't use standard COM interfaces. Anyway dany, Starg, milky, trancexx, Mugen and finally Biatu had spent some time with it and they reach a sort of partial result. [it needs 7za.dll]  
Comment here to add suggestions\links\UDF I forgot and I'll update this post with them!