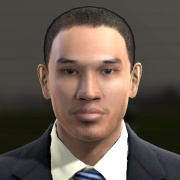 ---
Similar Content

By water

Extensive library to control and manipulate Microsoft Outlook.
Theads: Development - General Help & Support - Example Scripts - Wiki
BTW: If you like this UDF please click the "I like this" button. This tells me where to next put my development effort

KNOWN BUGS (last changed: 2018-01-26)
Function _OL_RuleConditionSet does not properly handle parameter rule condition type ($iRuleConditionType) when value $olConditionSentTo is passed. it is being processed the same way as $olConditionFrom.
Thanks to user Moonscarlet for reporting this bug.
Fixed with version 1.3.3.1 of the UDF.

By gf100

Newbie. I am writing a script that requires me to reference the TO:, FROM:, BCC, SUBJECT, BODY of a new email that's being composed.  I need to go directly to these location and work with them.  Is there anyway to detect these in AUTOIT for the present gmail client screen without knowing its resolution and text size?  Any help is greatly appreciated.


By ur

We can send mails using SMTP settings in AutoIT.
But is there anyway to read the mails and start the program if we get the mail with the particular subject.
 
I mean, I have automated a build process and it starts from windows task scheduler my autoit program at morning 3 AM.
If it fails in the middle, it will be sent to the dev team guys with the logs as attachment.
Then I am connecting manually to the remote machine to trigger the task again.
Is there anyway to start this task once I receive a mail with the specific subject like "start the build" automatically.
 


By ur

Is there any way to launch an application once I receive an email.
I have an executable created in autoit and I am running it regularly on daily basis using task scheduler on windows.
And sometimes I am running it again manually if someone asks to.
Is there anyway to configure an email so that when I send a mail to that particular email ID then it should launch that exe directly?


By cag8f

Hi all.  Does AutoIt have any functions/tools (either built-in or user defined) that can help me automate the process of exporting an OST mailbox to a PST file in Microsoft Outlook (2013)?
I know how to carry out the process manually.  At the Microsoft Forums, I have asked if it is possible to do the same via a script, but some have said it is not possible.  It may be possible if I was using Microsoft Exchange, but I am not.
I've seen some posts about an Outlook UDF on this site (here and here), but I don't see any mention of exporting a mailbox.  
In my post at the Microsoft Forums, many paid third party applications were suggested.  But for now I would like to pursue the custom scripting route as far as I can.
The ultimate goal of this exercise is to automatically create a weekly backup of my Outlook mailbox for offline storage.
Thanks in advance.