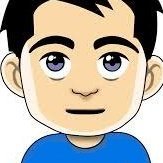 It is possible to validate _IEFormElementGetObjByName
Started by boy233,

9 posts in this topic
Create an account or sign in to comment
You need to be a member in order to leave a comment
Sign in
Already have an account? Sign in here.
Sign In Now
---
Similar Content

By ArmandoXS

Hey guys, I'm currently trying to hone my skills a bit more by manipulating the IE functions to submit data on webpages. I think this would be much more effective then using movemouse, or mouseclick etc... However I cannot even get the sample code to work myself listed in a few _IE examples such as _IEFormElementGetObjByName. 
code reproduced here:
; ******************************************************* ; Example 1 - Get a reference to a specific form element by name. ; In this case, submit a query to the Google search engine ; ******************************************************* #include <IE.au3> Local $oIE = _IECreate("http://www.google.com") Local $oForm = _IEFormGetObjByName($oIE, "f") Local $oQuery = _IEFormElementGetObjByName($oForm, "q") _IEFormElementSetValue($oQuery, "AutoIt IE.au3") _IEFormSubmit($oForm)   When I run the code i recieve these errors:
--> IE.au3 V2.4-0 Warning from function _IEFormGetObjByName, $_IEStatus_NoMatch --> IE.au3 V2.4-0 Error from function _IEFormElementGetObjByName, $_IEStatus_InvalidDataType --> IE.au3 V2.4-0 Error from function _IEFormElementSetValue, $_IEStatus_InvalidDataType --> IE.au3 V2.4-0 Error from function _IEFormSubmit, $_IEStatus_InvalidDataType   I've spent hours trying to find a solution even considering changing the f and q to the names i found digging around on the google website, even utilizing _IELoadWait,  however i recieved the same errors.   If not maybe theres another method to accomplish something like this?