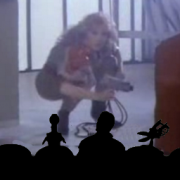 ---
Similar Content

By MFrancisca

Hello! 
I've been checking the logging UDFs in the wiki, mostly Log4a and Loga and I wanted to ask which one would you recommend for a script that will be executed remotely through PSExec. My main question is where the logs are located in that situation and if I can change that location to a custom one., because I need to retrieve them at the end of execution.
So in a rough description the process is
Open PSExec
Send compiled AutoIT script to remote machine
Execute script
Copy logs from the remote to the local machine.
 
Any opinions? 


By nooneclose

I need help turning this string "20180913221626" into a formatted time string.
I need to go from this: 20180913221626
to this: 09/13/2018 10:16 PM
I do not always know what the date will be so I can not just use a variable I need to actually convert/format. 
I did see an older post in the forms that was basically the same question only the other guy did not post the working code and I can not figure out how to use _AD_GetObjectProperties properly to get what I want. 
As always any help would be appreciated. 
Here is the code I use to find the date, but it always gives me the unformatted version. 
;retrieve the items object $oItem = $oOutlook.Session.GetItemFromID($aItems[1][0], Default) $oItem.GetInspector $eSentOn = $oItem.SentOn ; When was the email sent? MsgBox("", "Sent On of the email", $eSentOn) ;******************************************************************************* ; Formats the date and time from the email ;******************************************************************************* ;Local $fDatenTime = _DateTimeFormat($eSentOn, 1) ;MsgBox("", "Formatted email time", $fDatenTime) $aProperties = _AD_GetObjectProperties($eSentOn) _ArrayDisplay($aProperties, "Did the conversion work?")  


By caramen

I watched _OL_ItemSend&_OL_ItemFind&_OL_ItemCreate in OutlookEx UDF but hmmm
 
Since it use the test environnement i cant get the orders of the mail creation
 
Can someone make me win some time of reading all exemples script and lead me how to do one ?
That whould be lovely.
Gnight


By Miliardsto

I got that func
Func makeHelpImgGUI($title,$width,$height,$img) $img = GUICtrlCreatePic("",20,40,$width,$height) _ResourceSetImageToCtrl($img, "HERE") EndFunc and I call this func like that
makeHelpImgGUI("Image",1190, 800,$SETTINGS_JPG)  
so what is the problem in the parameter where is - "HERE" I need value of img but passed as string
so $img = $SETTINGS_JPG and how make it "SETTINGS_JPG"
 
I tried something like that but not work
Func makeHelpImgGUI($title,$width,$height,$img) $name_str = String($img) $name_str = StringTrimLeft ($name_str, 1 ) $img = GUICtrlCreatePic("",20,40,$width,$height) _ResourceSetImageToCtrl($img, $name_str) EndFunc  


By Tersion

Here the this wiki page with list of available UDFs for data compression. For my tasks I only need ZIP support, so I started looking at pure AutoIt UDFs without any 3rd party dlls. And found out that most of available realizations uses standard ("native method") Windows dll - "zipfldr.dll". So for now I chose ZIP UDF by wraithdu. I've tested it on Windows 7 (x64) and it seem works fine. But here the comment from another topic where user says that Windows 10 discontinued support of "zipfldr.dll". Now I confused. I don't have around any Windows 10 machine to tested it. So maybe someone could confirm or deny that? Or maybe would better to switch to UDF with 7zip dll?
I need an advice...